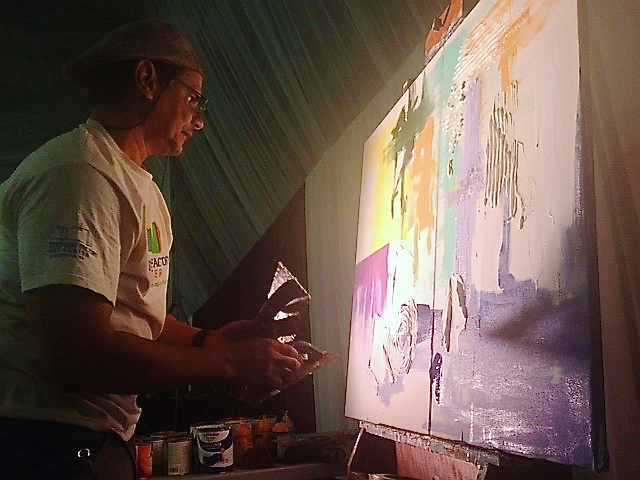 The annual Antilles Spring Gala and Auction brought more than 500 community members to the school's Mark C. Marin Center Saturday night to raise funds for student scholarships and Science, Technology, Engineering and Math (STEM) programs.
The gala starts out each year with a silent auction that, this time around, was filled with more than 200 items, from gift certificates for local services to luxury trips abroad. Live items this year included watches, signed memorabilia and an abstract by local artist Ensor Colon – won by Antilles alum Chantel Hoheb – that was painted during the event.
One of the main draws this year was an art show put together by local artist and graphic designer Robin Fredey and curator Priscilla Hintz-Rivera. According to organizers, the exhibit is expected to be a regular event, filled with pieces from V.I. artists, such as Antilles alum Shansi Miller.
The "Stand-Up for Kids" portion of the evening also gave bidders a chance to put money toward the school's STEM programs, while funds brought in from the silent auction will support Antilles' financial aid program, which benefits more than half the student population.
All items featured during the event were donated by local businesses, parents and even Antilles students.