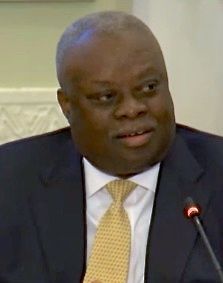 Tuesday in Washington, D.C., Delegate Stacey Plaskett pressed federal officials to remember insular territories' tourism industries while opening to Cuba, and Gov. Kenneth Mapp asked U.S. Customs Officials to take away newly imposed hurdles to importing.
Mapp, Plaskett and their counterparts in American Samoa, Guam and the Commonwealth of the Northern Mariana Islands, met with officials from the U.S. Departments of Interior, Health and Human Services among others at the 2015 Senior Plenary Session of the Interagency Group on Insular Areas to discuss issues of critical importance.
Secretary of the Interior Sally Jewell opened the meeting, but left shortly after for Congressional budget hearings, leaving White House Intergovernmental Affairs Director Jerry Abramson and Assistant Secretary Esther Kia'aina to run the meeting.
During one panel discussion, Mapp made the case that the territory should receive road funding to reflect its tourist traffic, rather than simply population.
"The U.S. Virgin Islands has a population of around 100,000 but it hosts approximately 2 million visitors each year," Mapp said. "So our infrastructure is tremendously taxed. But let me be clear, we are very happy to have the visitors," he said.
Many federal grant allocations are based on population, but that does not capture the particular circumstances of the territory, where many nonresidents are on the roads and where road construction costs are especially high, he said.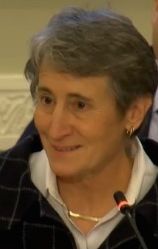 "I'm making the case, with the help of our delegate, as to why we need to look at a more specific allocation of dollars," he said. "That is the main way for us to be able to attract investment and to grow our economies. No one will invest $400 million in a first class hotel if the guests can't get there because the roads are deteriorated," he said.
Referencing high fuel prices in the territory, Mapp said U.S. Customs recently began applying the law in a new way, forcing shippers taking fuel from Puerto Rico to the territory to waste huge amounts of time on pointless trips to additional ports.
Since January 15, U.S. Customs has required a vessel leaving Puerto Rico to sell fuel to supply St. Croix, then to go to the British Virgin Islands and back to Puerto Rico, before going to St. Thomas, Mapp said.
"This misinterpretation of the statute costs the economy and the people of the territory money," he said. "Not only are the shippers inconvenienced, there is a cost" to the extra trips and to having vessels out of service simply to meet Customs requirements, he said.
Customs officials at the meeting said they were listening, but did not publicly address the legal dispute.
Brandon Belford, Transportation's deputy assistant secretary for aviation and international affairs, said Mapp "framed a number of issues very well." He said grants would continue to be population based "because of how Congress works," but that in the president's budget proposal, more funds would go to competitive or discretionary grants that are based on set criteria.
"That is an example where if a smaller state or territory comes to us we can give it extra consideration," Belford said.
Belford said he recently experienced St. Thomas' road repair needs first hand while on vacation.
Mapp also pushed for a visa waiver for Caribbean visitors to the territory to encourage and ease travel and trade in the region.
Plaskett asked about opening to Cuba and whether the territories could get notice and have any input on major changes, saying tourism was an increasingly crucial cog in the USVI economy.
Belford said he agreed and that air carriers are eager to start flights to Cuba, changing the landscape of air traffic in the region.
"We should seize on that: What things should we be doing to make sure the Virgin Islands and other tourist destinations in the region aren't affected negatively? That is a good point," Belford said.
This is the sixth meeting of the IGIA since President Barack Obama reestablished the group in 2010 to address policies for the U.S. insular territories, according to Interior. According to IGIA, the organization solicits information from the island governors and other elected officials, develops recommendations to address issues of concern, and advises the president on federal policies for the islands. The IGIA is co-chaired by the secretary of the Interior and the White House director of intergovernmental affairs.