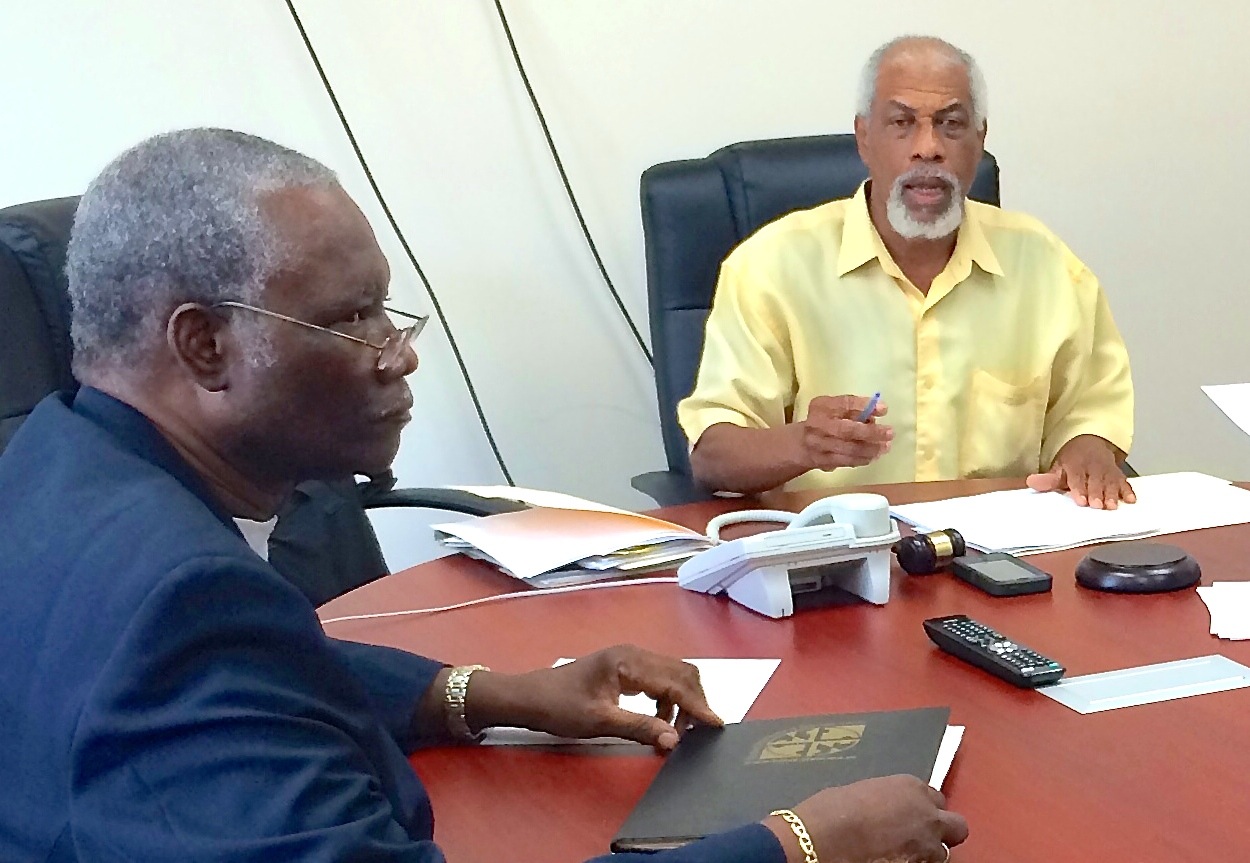 The St. Thomas-St. John Board of Elections met Monday to ratify the certification of the district primaries, but ended up certifying the results again, this time with a physically present quorum, but without clarifying if the initial certification was officially invalid.
Harry Daniel moved to "approve the certification of the Aug. 2 election as submitted," seconded by Larry Boschulte. Voting in favor were Daniel, Boschulte, Claudette Georges and Board Chairman Arturo Watlington. Board member Wilma Marsh-Monsanto abstained. Alecia Wells was absent.
Watlington stressed that if the district primaries were indeed certified on Aug. 19, there was no need for the board to ratify. That initial certification, however, is questionable, according to Watlington. In a rare moment of agreement, Watlington and board member Marsh-Monsanto both said there was no provision to allow a member of the board to vote via telephone.
Residents present at the meeting felt strongly against the initial certification.
"The primary elections was falsely certified," said St. Thomas resident Agrey George, who also wrote a letter to the Department of Justice protesting the certification. "The board members have broken all the laws. You have to be physically present to certify an election."
Watlington strongly advocated to simply certify the elections again – not ratifying the Aug. 19 certification as originally intended – but could not give a definitive answer on whether the board considered the Aug. 19 certification invalid.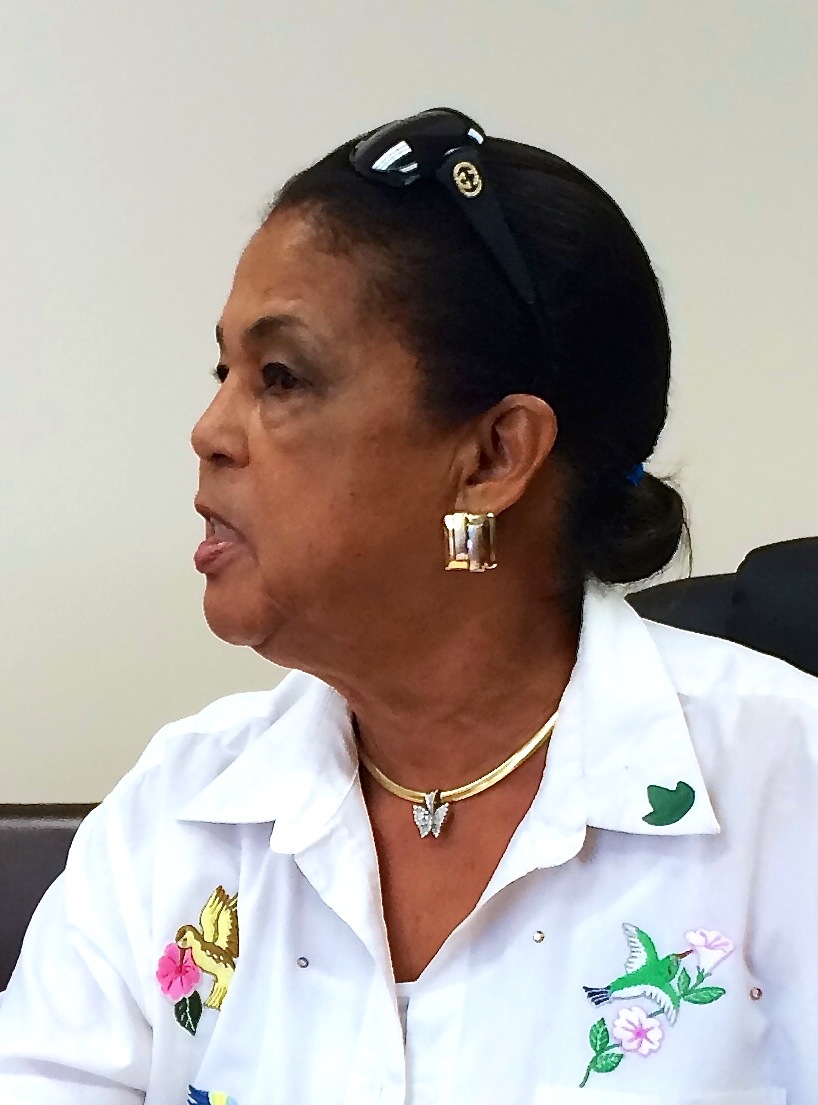 "I can't make a decision such as that, whether something is valid or invalid. That is for someone to contest it or a court of law," he said.
Emergency Certification in Dispute
The board initially certified the district primaries on Aug. 19, two days behind deadline and after a sharply worded letter from Attorney General Vincent Frazer. Four votes – the same number as a quorum – were required to certify the district primaries, one of which was made over the phone by board member Wells.
However, four votes were also required to allow Wells to vote via telephone in the first place, and among those four votes was that of Wells herself, also made over the phone.
"I wouldn't worry about that," board counsel Kimberly Salisbury said during the Aug. 19 meeting. "The point is that, operating under emergency status, you can operate without a quorum to begin with."
Salisbury said that they began with three members, who then eventually voted to allow Wells to cast her vote over the phone because it was better to have more members voting for the certification, but all of this was "secondary to the emergency."
"It can be ratified in public after, but sometimes you just can't wait for that," said Salisbury.
Watlington later disagreed with Salisbury, saying there was no provision for a telephone vote. Monsanto's concern was that the emergency was caused by board members in the first place by their having been unavailable.
"The emergency is outside of the legal definition for any election emergency," she explained. "There is really no emergency on the part of the election system itself. It's an emergency that they created by their own doing."
According to Georges, the board failed to certify on Aug. 17 – the certification deadline – because Daniel, Watlington, Wells and Lydia Hendricks were unavailable.
Wells stressed that they were ready to meet on Aug. 15, but had to wait for clarification on how write-ins were supposed to be counted.
Watlington said they were ready the day after the last mail-in deadline, but the write-in data was unavailable.
Monsanto countered, "The same arguments that you hear here today, St. Croix had the same problem. St. Croix met their obligation and they certified an election. They stayed and they got everything."
Monsanto herself could have made the fourth presence needed to make quorum on Aug. 18 – one day after deadline – but she said she changed her mind about attending because she realized the board just wanted a physical body in order to say they had a quorum in a certification session she considered illegal.
When asked if the board was required to stay until the certification deadline had passed, Watlington responded, "You're telling me I can't travel? There's nothing that says a board member must stay in St. Thomas or stay in some place at any particular time."
While the status of the Aug. 19 certification remains unclear, Watlington said the board's action of certifying the primaries again on Monday should clear concerns on the initial certification without a physical quorum.