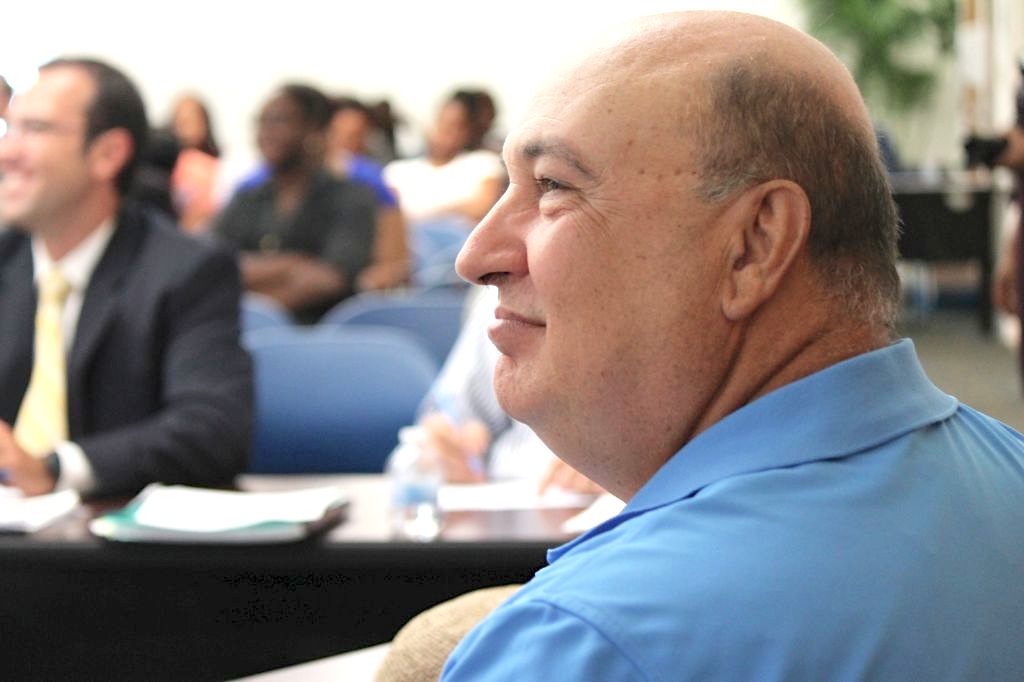 Allison De Gazon was beaming Wednesday in the University of the Virgin Island's St. Thomas ACC Building, when her business idea, Cruzan Organix Farm, won the $30,000 top prize at the final judging of UVI's 2014 13D Entrepreneurship Competition.
De Gazon's idea bested five other business proposals that made it to the final round. Cruzan Organix Farm, she said, exists to fill an agricultural gap in the Virgin Islands, providing an online tool to farmers from which hotels and restaurants in the territory can order farm products.
"We want to focus on bringing all of the farmers together," said De Gazon. "When buyers order from me, they're really picking from any one of the farmers. That way, I can profit from selling my own and also from selling crops belonging to other farmers."
According to De Gazon, the bulk of the prize money will go to building a website and to advertising, as well as procuring seeds and fertilizers. The rest would go to administrative cost and land development.
"The $30,000 should be enough for us to have our initial planting, and our profits should take us further," she said.
Patsy Breunlin's Phantasea Tropical Botanical Garden came in second with a $20,000 prize. Breunlin argued that St. Thomas was among the few Caribbean islands without its own botanical garden, even though it draws a hefty load of tourists each year.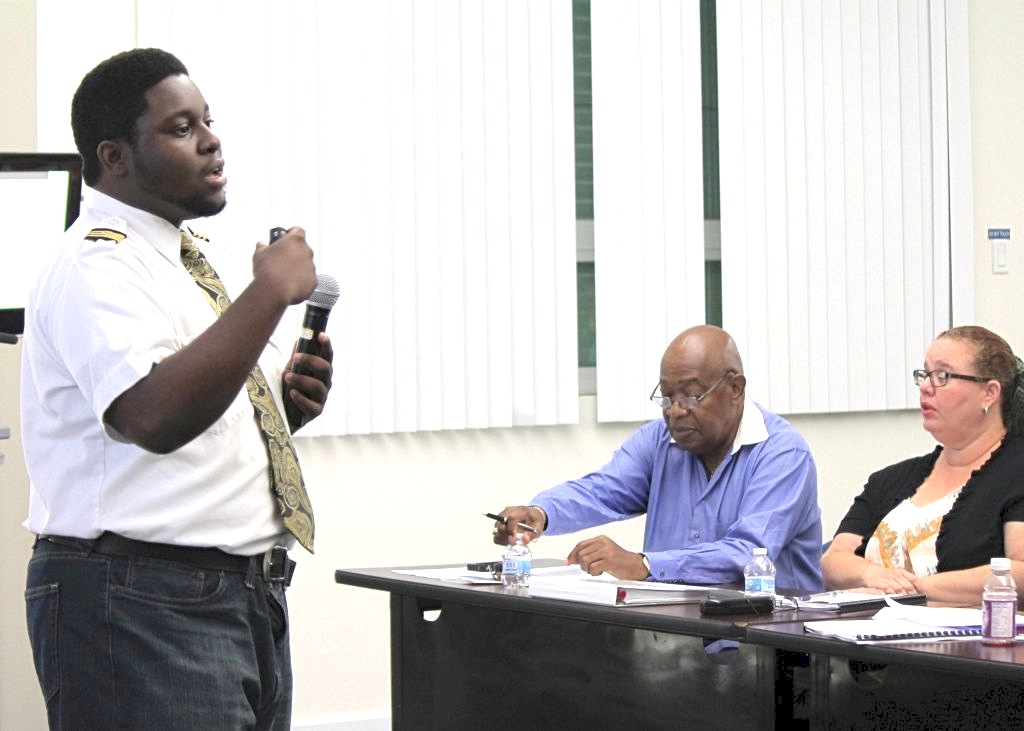 Christopher Errol Williams' "Project A" took third place and a $10,000 prize. An artist and storyteller, Williams put together a business proposal for children's books highlighting Caribbean and African stories. Williams compared himself to the title character in his book, "Lumeh," a story set in Africa about a lion cub in search of courage, saying it also took courage for him to expose his business idea to critique and possible rejection.
Making it to the final round were Kimberlee Smith's proposal for a UVI-based daycare, "Nannies to the Rescue," Nicholas Goldman's Jumbie Juice, and Roda Osman and Brandon Bougouneau's advertising sales campaign for the university radio station, WUVI AM 1090.
"They are entrepreneurially on fire," said UVI's entrepreneurship education director, Glenn Metts, who is also lead organizer of 13D. "They're very innovative, very creative, just amazing proposals. At this stage, they're ready to fly."
The judges, all established business owners, managers and entrepreneurs, admitted to having a hard time making the final decisions.
"It was very difficult to judge," said Shawn O'Donnell, who is the chief executive officer of Innovative. "There were six very good ideas, a lot of enthusiasm from the students. A lot of hard work went into the business models and it was very tough for the judges to pick the winners, the top three."
Funded by a $5 million donation from businessman Kiril Sokoloff, the 13D competition is now on its third year, attracting dozens of UVI student entrepreneurs who enter a six-month process, beginning in the fall semester, proposing, presenting and refining their ideas.
"There's a big support group," said Metts. "They are many of us in UVI who help these students all year long. We get people from the outside. We support them in refining and developing their business ideas."
For the student entrepreneurs who signed up for the program, this is a great incentive. Williams said he remembered entering the competition its first year with an investment consulting idea and losing because his business proposal was not well developed.
"I'm an artist, and a I think with an artist's mind. But at the end of the day, you want to think like a business person," said Williams. "That's what 13D did for me. It said, 'Get all your numbers straight, all the things that you never thought of as a businessperson. Get all of that in order, then your personality can emerge to reflect your business.'"
Metts has high hopes for next year's 13D competitions, saying it has been gaining more momentum every year with increasingly advanced business development ideas from students. With additional funding, said Metts, 13D could even be opened to the community, not just UVI students.
"It's very good for our economy," said Metts. "In the Virgin Islands, our economy is based on growing more small businesses and business-to-business transactions. The more than we can buy from our own businesses in the territory, the better off the economy is for everyone."