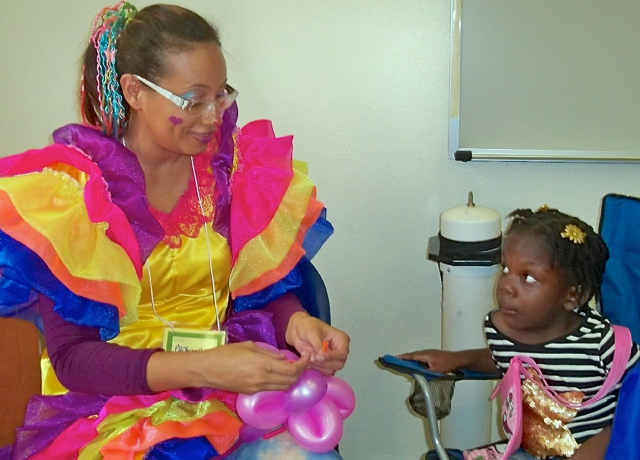 Representatives of 23 organizations gathered Saturday at the University of Virgin Islands St. Croix campus to emphasize the importance of literacy to the community.
About 300 adults and children took advantage of free books, activities and the opportunity to talk to local authors.
"Literacy for Life Big Bang" kickoff was sponsored by the newly formed St. Croix Literacy Council, which is co-chaired by Ingrid Bough.
Bough, who is also the territorial director of libraries, archives and museums, said, "It was a fabulous turnout for a first event."
"It was a great feeling to see how much parents believe in literacy. Everyone was eager to get involved," said Cheryl Jeremiah Ambrose, DOE district coordinator of language and council co-chair.
Sarah Mahurt, assistant commissioner for the Department of Education and director of the St. Croix Literacy Council, said getting all literacy groups together worked perfectly.
"We organized this kickoff as a way to reach parents and children and get groups together to make sure all in the community know the importance of literacy," Mahurt said.
She added the council has a lot of big things planned.
Some organizations gave away books and information about literacy, there was storytelling, balloon sculptures, alphabet hunts and face painting. Neither youngsters nor adults seemed bored as family groups moved from table to table.
"We gave away a lot of books and all the youngsters had to pay was to leave with a smile," Ben Mshila, president of Rotary Club Harborside, said.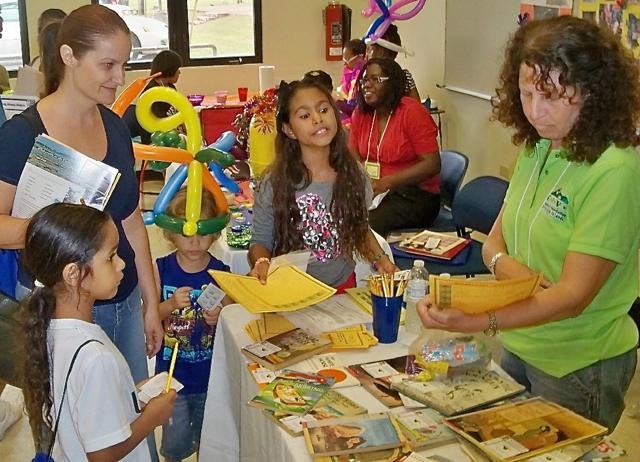 Jamelia Thurland said her daughters, 11-year-old Anaya and 8-year-old Akayla, had an awesome time.
"The kids got the opportunity to shop for new and used books and checked out books from the bookmobile," Thurland said. "This was a wholesome event with storytelling and a lot of fun things for kids."
Unexpected visitors arrived in the form of 16 Kent State University students. The students were from a cruise ship in Frederiksted and part of a class called English Pan Africa studies. The group was heading into Christiansted after the stop at the university.
"We want the students to get some firsthand experience of the local culture," instructor Linda Piccirillo-Smith said,
In the authors' corner at the Great Hall were local writers Betsey Rezende, Wayne "Bully" Petersen, Eugene "Doc" Petersen, Mario Moorhead and Denise Bennerson.
Groups participating included the Governor's Summer Reading Challenge, Lions Club, Parent University, WTJX, St. Croix Rotary Clubs, the Division of Libraries, Archives and Museums, St. Croix Bookmobile, viNGN showcasing Digital Literacy, Boy Scouts of America, VI Writing Project, VIPR Friendship Committee, Early Headstart, St. Croix Reading Council, Friends of St. Croix Libraries, UVI Libraries, and the Community Foundation of the Virgin Islands.
The Virgin Islands Department of Education established the Virgin Islands Literacy Council with members who not only have expertise in literacy development from birth through college, but include members from community organizations that support literacy initiatives.
According to its brochure, "The goal of the council is to carry out the Virgin Islands Literacy Plan and focus literacy improvement not only in schools but across the community."