Stephen Frank Coleman was arrested Monday and charged with possession of stolen property, and police have linked him to a string of burglaries that took place in late February in Estate La Grande Princesse.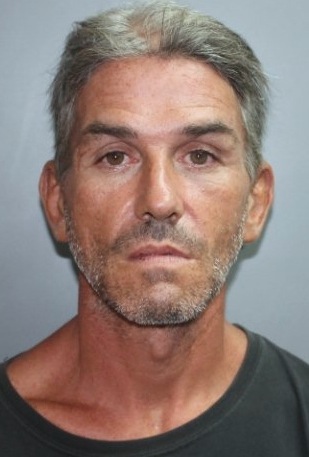 St. Croix Police Chief James Parris said the police investigation into Coleman linked him to several burglaries including burglaries at Heath Conscious, Subway and McDonald's restaurants in Golden Rock; the Purple Papaya on Strand Street in Christiansted; and a stolen vehicle. The burglaries occurred between Feb. 21 and 28, he said.
Parris said video surveillance and tips from residents assisted police in identifying Coleman.
Police were investigating the burglaries Monday when concerned citizens told them the location of the stolen silver Honda. Officers said they spotted the vehicle in the La Grande Princesse area and, after conducting surveillance, saw the suspect get into the vehicle and drive away. Officers stopped the vehicle and detained Coleman without incident. Police said they recovered several stolen items during the arrest.
Coleman was arrested about 6:45 p.m. Monday. His bail was set at $10,000, which he was unable to post. He was remanded to the Golden Grove Adult Correctional Facility pending further court action.
Parris indicated that Coleman may be linked to additional burglaries and asked anyone who may have been burglarized in the La Grande Princesse area or Christiansted town to contact detectives and make a police report. The St. Croix chief congratulated the officers involved in Coleman's capture, adding that "the arrest of this suspect will effectively close several burglary cases that have been pending."
Parris also sent his thanks to the members of the community who step forward and tell what they know.
"Reporting suspicious activity can reduce criminal acts in your neighborhood," Parris said.