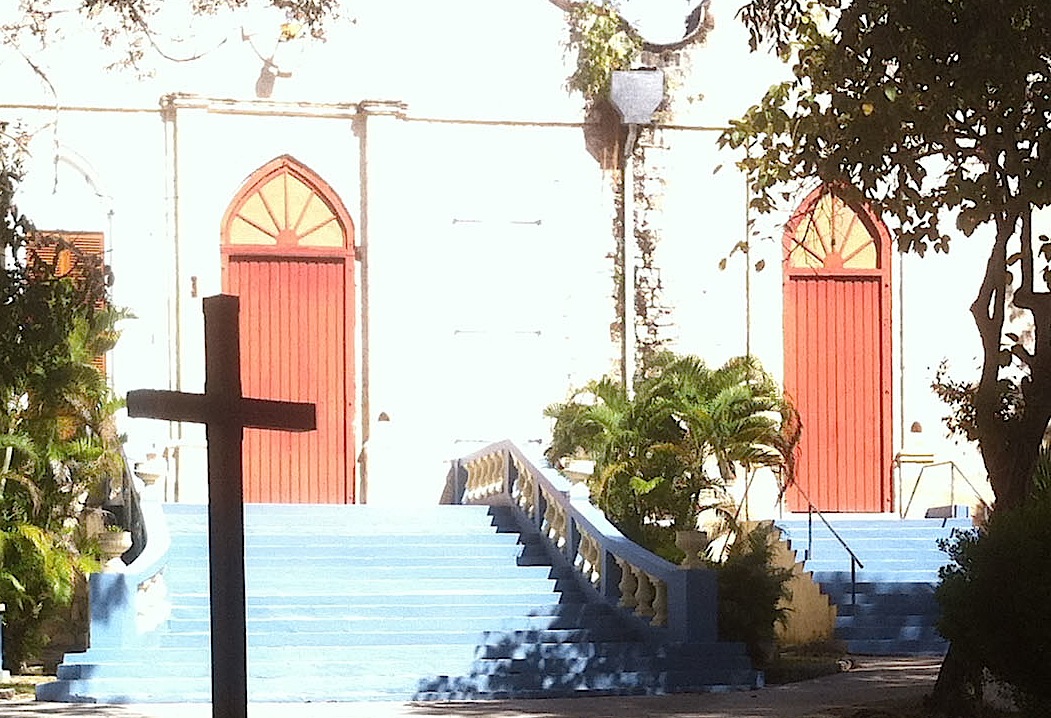 Many devout Christians in the territory will mark the beginning of the season of Lent on Wednesday, wearing ashes on their foreheads in the shape of a cross. Many others will mark the day attending church services.
Ash Wednesday gets its name from placing ashes on the foreheads as a sign of mourning and repentance to God. As the ashes are put on one's forehead, the priest says, "Remember that you are dust, and to dust you shall return."
Ashes were used in ancient times, according to the Bible, to express mourning. Dusting oneself with ashes was the penitent's way of expressing sorrow for sins and faults. An ancient example of one expressing one's penitence is found in Job 42:3-6.
Not all adherents of the Christian faith wear the literal ashes, a symbol that is a reminder of Jesus' death.
Ash Wednesday is when Christians begin Lent, a time of reflection on the death of Jesus and how they live their own lives. Excluding Sundays, Lent is a season of 40 days, recalling Jesus spending 40 days in the desert.
Virgin Islands priests say the tradition of attending services and receiving ashes in the Catholic faith is as strong as ever.
The Rev. Patrick Lynch at St. Patrick Catholic Church in Frederiksted on St. Croix said Ash Wednesday services are very well attended. He said the people who attend church regularly on Sundays, plus a few extras, generally come to receive ashes. The church is very accommodating holding services at 6:30 and 8 a.m., noon and 6 p.m., he said.
"Ash Wednesday is a reminder that we're going to die someday," Lynch said. "It reinvigorates our hope in eternal life."
He said that on Ash Wednesday, Christians begin preparation for Easter. "Lent is a time to pray and correct the habits of sin and to journey with Jesus," Lynch said. "We can all improve with God's grace. It's a season for training and preparation to give God honor and glory."
On St. Thomas, the Rev. Louis Kemayou at St. Peter and Paul Cathedral said the church is generally full with people of all ages.
The Rev. Lionel S. Rymer at St. Ursala Episcopal Church on St. John said the whole congregation attends Ash Wednesday services, but it isn't a large congregation. He said they have about 40 members and they are mostly older folks.
Rymer, an Episcopal church official since 1971, said he has seen the number of attendees on Ash Wednesday go down over the years. He has been at St. Ursala four years and before that he was on St. Thomas at St. Luke.
"We don't only emphasize the ashes," Rymer said. "We are more concerned about preparation for Easter. We try to follow what the ancient church did following the Book of Common Prayer. There is a shift from fasting and what not to doing good works as God wants us to do," Rymer said. "We can reach out and help widows, children and the homeless."
The Rev. Charles Peters at the Reformation Lutheran Church on St. Thomas said they have a very active congregation of about 150. He added around 90 people generally come out for Ash Wednesday services held at 7 p.m., although they don't receive ashes.
"Our emphasis is reflection on the death of Christ and his suffering for us," Peters said.
He said they have a challenge to do something special for the least of us and not just abstaining and fasting. "Love for other people can be shown in actions, a smile, a very kind word or a hug," Peters added. "I hope the love isn't just for Lent but ongoing."
The ashes used are typically gathered after the palms from the previous year's Palm Sunday are burned. Once they are burned, they are blessed and sometimes mixed with holy water or oil.