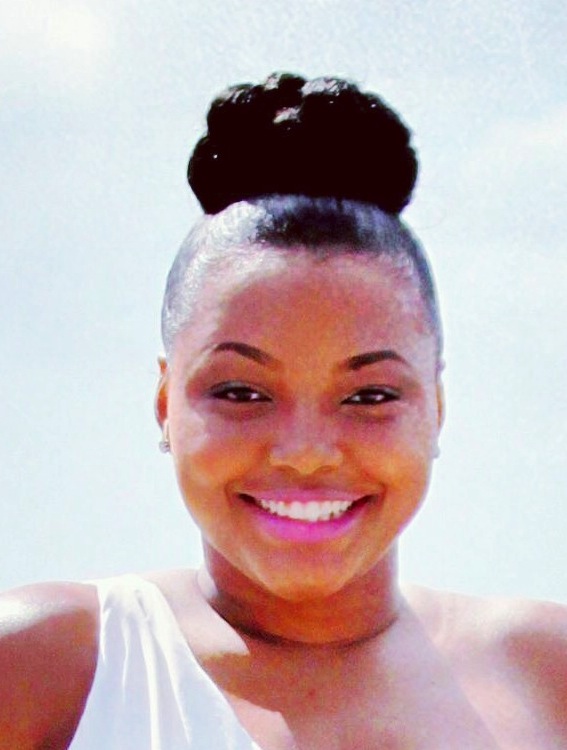 Jewels of the Virgin Isles is a feature series profiling Virgin Islanders in the diaspora who are excelling in their respective fields and/or positively representing the USVI abroad.
Jaielean Thomas (pronounced Jay-lee -an) loves the Virgin Islands and she boldly proclaims it wherever she goes. This proud ambassador has literally been making her mark on the world while representing the U.S. Virgin Islands in the beauty pageant industry.
In 2012 she wowed audiences with a stunning portrayal of Virgin Islands culture and fashion as she became the second Virgin Islander to be crowned Miss Caribbean Maryland and went on to capture the national title of Miss Caribbean USA that same year.
Thomas made pageant history as the first full-figured winner of the Miss Caribbean USA pageant, which is not a designated plus-size competition.
This Virgin Islands jewel learned at an early age to carry her culture within her as she traveled between Baltimore and St. Thomas and St. Croix during her youth. She attended Ulla Muller and Claude O. Markoe Elementary Schools, Arthur Richards and Bertha C. Boschulte Junior High Schools, and is a 2009 graduate of the St. Croix Educational Complex.
Despite her early travels, Thomas is deeply rooted in the Virgin Islands community with family connections to the Sheen, Hodge, Hendricks and George families.
In addition to being passionate about her heritage, Thomas is equally excited about helping others who are unable to help themselves. As a senior psychology major at Morgan State University in Baltimore, she is on her way to becoming a substance abuse counselor and behavioral therapist once she graduates with her bachelor's degree this May.
"I chose this career path because it came naturally. I was always told to do what I love, so work does not feel like work. It feels like what I was born to do," she says.
Like many aspiring professionals, Thomas was initially driven to choose a career path based on monetary gain so that she could support her family; however, after a life-changing encounter with an autistic teenager during one of her projects as a therapeutic aide, she soon realized that mental and behavioral health care was the profession for her. Thomas says she has dreams of one day opening a free mental health facility in the territory.
When people typically think of a beauty queen, they may not imagine a studious, grounded individual with a desire to obtain a Ph.D. but, as Thomas explains, "Pageantry has become a major part of my life and has inspired me to be the best Jaielean possible, so that I can be the best person to positively impact my community and the world."
Thomas entered her first pageant in the fourth grade and she continued to compete at the local level during her high school years. Her turning point came in the summer of 2012 when her sister showed her the flier for the Miss Caribbean Maryland Pageant. Concerned about her workload at school, Thomas balked at the idea of competing during that period of her life, but as she now recalls, "Pageantry chose me, as I was sitting on my bed reading a book." She says that day changed her life forever.
"I was determined to become Miss Caribbean Maryland," she says, recalling Aug. 26, 2012. "I was crowned by one of my role models, someone who truly inspired me to gain another win for the Virgin Islands, Ms. Loán Sewer." [Author's note: I was the first Virgin Islander to win the title in 1996, and the last winner of the pageant before it went on hiatus until 2012. Jaielean crowned yet another Virgin Islander in 2013 to succeed her in the title].
Inspired by her faith and close family ties, Thomas says she is driven by her determination to push through roadblocks and keep her eyes on the future. She credits her ability to remain on track to writing her plans down.
And more than anything, Thomas says she is inspired by her birthplace and is unabashedly in love with the Virgin Islands. "There is no place like home and no place I'd rather be," she gushes. "I love my people, I love my culture, and I love our beautiful land with all my heart. I love the way that our small islands have such a big impact on the world."
Thomas says she hopes to see a day when the territory becomes more self-sustaining by increasing local agriculture and making the use of locally made products the standard rather than the exception.
A Nugget for V.I. Youth: "This world is yours. Once you work hard, you can achieve anything. In this world you have to be the change you wish to see, and we are counting on you to be great, and you will be, because you are our future."
Little Known Fact: "Readers would be surprised to learn I am OK with performing in front of a lot of people during pageants, but classroom presentations make me nervous to the point that I do not want to do them or I always have to ask for extra time just to begin. Once I begin, I do really well."
__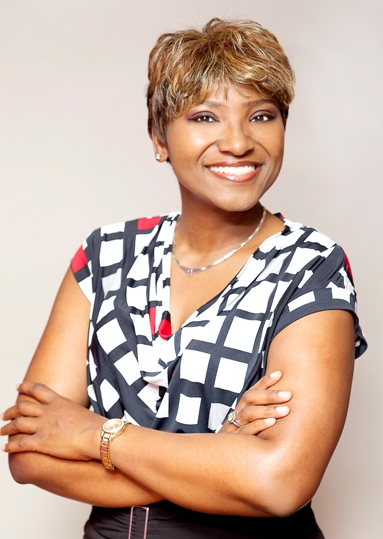 Loán Sewer is a marketing and tourism consultant and proud Virgin Islander who resides in Washington, D.C. She is also a founding member of the USVI Alliance Inc., an organization focused on reconnecting the Virgin Islands diaspora with the local community and host of the USVI Economic Development Summit on the U.S. mainland. Follow her on Twitter @LoTalksTourism or e-mail her at info@Lotalkstourism.com.