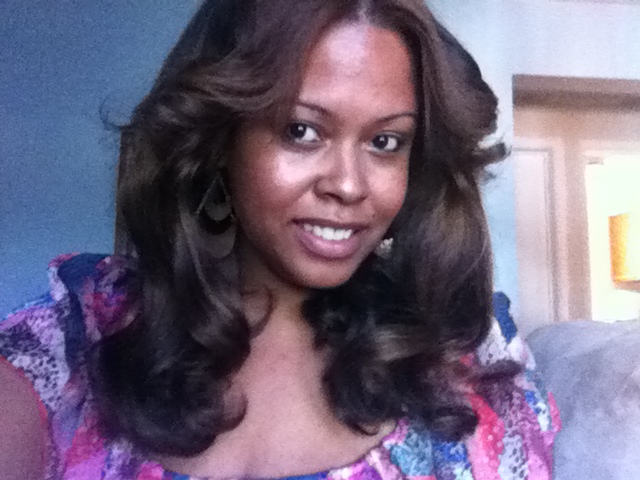 Tiambe Michelle Belardo, age 37, died on Jan. 9. She was born Aug. 29, 1976, in Syracuse, New York, to Eleanor George and William Belardo. Tiambe spent most of her childhood on St. Croix, Virgin Islands, after moving there with her parents at the tender age of four months old. Tiambe attended the St. Croix Country Day School and graduated in 1994. She received her bachelor's degree at Temple University, Philadelphia, Pennsylvania, in 1998. In 2002, she graduated from the University of the District of Columbia with a juris doctorate degree. In 2006, she was admitted by the Court of Appeals of Maryland to the Maryland State Bar Association. Attorney Belardo worked the legal field, settling in at the U.S. Department of Agriculture, Office of Civil Rights, where she worked for seven years.
Tiambe leaves behind her father and mother; brother, William Bilal Belardo; stepmother, Teresa Estevez Belardo; stepfather, Ivan Stanley Latimer III; aunt Estela von Zoest; uncles: Miguel "Jah Migo" Belardo, Leslie and Anthony George, and Miguel Angel Belardo; great aunts: Maria van Putten, Gloria Burton, Aurea Stamatakis, Lydia Cuencas, Carmen Monell Gomez and Dolores Vitolo; great uncles: Peter Thurland and Clifton Garfield van Putten; and godchild, Adrian Pierce.
She is also survived by cousins: Yolanda George, Crystal Isabel Cipriani-Hoch, Ashel, Pashel, Rashel, Babatunde, Ashantia, Katia, Miguel Belardo III, Candace and Nicolas Pedraza, Dillis, Valerie, Derek and David Westbrooks, Francis Lawless, Ceola Lazo, Andrea Lazo-Rice, Leni Askia, Sidney Lazo, Felipe Smith, Judith van Putten, Clifton and Harold van Putten, Carmen Clendenin, Elaine, Reginald and Ruben Gomez, Denise, Michelle, Angelique, Pierre, Andre and Michael Thurland.
Other survivors include cousins: Alicia, Marcia, Diana, Sandra, Tony, Ray and Ritchie Palacios, Stephen, Dominic, Anthony, Luis Antonio, Erika and Donna-Marie Gomez, Joan and Hilton Armstrong, Dean and William Stamatakis, Adela Erbacher, Pedro and Mario Richardson, John Alexander and Joanna Burton; special friends: Meleke Turnbull, Corlice Atkins, Clarence Dawson, Meisha Powell, Valenta Wiliams, Quiana Jenkins, Acima Rames, Semaj Johnson and Edith Hodge; as well as other relatives and friends too numerous to mention.
A memorial service will be held at 10 a.m. on Friday, Feb. 14, at St. Patrick's Catholic Church, Frederiksted, St. Croix. Interment will follow at the Frederiksted Cemetery.
In lieu of flowers, please send donations to triplebreastcancer.org in memory of Tiambe M. Belardo.