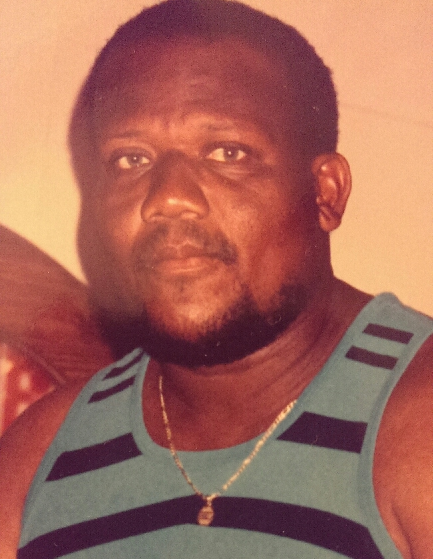 Grafton Theodore Venner, also known as "Randy," died on Sunday, Jan. 5. He was 62 years old.
He is survived by his wife, Valderine Venner; daughter, Berlinda Dowe; sons: Valran Venner, Veron Venner and Jermaine Simpson; stepson, Kevin Harris; grandchildren: K'ymarah Venner, Kiondra Venner, Kobe Simpson, Anthony Tonge Jr., Janio Harve, Micaela Harve and Raouliqua Dowe; great-grandchildren: Maliek Francis, Leyah Bright, Cataleva Tonge and Micaela Jacobs; brothers: Everette Venner and Randolph Liverpool; aunts: Joslyn Hadley, Jeanette Sam, Ruth Jones, Elcina Cornet and Millicent Liburd; uncles: Victor Venner, Lloyd Venner and Carl Venner; and nieces: Racquel Liverpool, Kara Sealy and Alvina Smith.
He was also survived by nephews: David Clouden, Aaron Liverpool, Godson Phillips, Randy Barker and Delston Cole; cousins: Winston Venner, Yvonne Rossington, Evelyn Potter, Paula Jones, Marella Jones, Franklyn Jones, Janet Carnet and Valerie Carnet, Errol Hadley, Noel and Diane Hadley, and Carol Jones; mother-in-law, Christobelle Wiltshire; sisters-in-law: Grethlyn Joseph, Louisa Joseph, and Paulette Lewis; brother-in-law, Anderson Lewis; daughter-in-law, Hillary Simpson; and goddaughters: Temisha and Tamisha Libert.
Other survivors include: special friends: Sharon Benjamin, Kaleen Clouden, Joy Hughes and family, Winifred Jones and family, Avril Williams, Walcott Matthews, Dyer Bickham Moitt, Babtiste, Michael and family, Victor Mathew and family, Errol Smith, Robbie Nicky James and family, Marsh and family, Roslyn Sealy and family, William Massiah, Bob and Lorna Joseph, Zephaniah Thomas and family, Naomi Sam and family, Denfield Benjamin, George Martin, Mrs. Legair and family, the Davis family, Norma and Greg family, Jakey, Fay Williams, Dennis Quinland and family, Melda Christopher and family, the Baren Spot crew, the Sunday Beach crew, Marsh and family, and Mrs. P. and family; friends: Althea Legain and family, Mildred Davis and family, Fay Williams and family, Lena Martin, Norma Encarnacion and family, Melda Christopher and family, Myrna Nicholes and family, Magalyn Samuel, David and Duleir; as well as other relatives and friends too numerous to mention.
There will be a viewing held at 9 a.m. followed by a funeral service at 10 a.m. on Monday, Jan. 13, at Central Seventh-day Adventist Church. Interment will be at Kingshill Cemetery.
All arrangements are by James Memorial Funeral Home Inc.