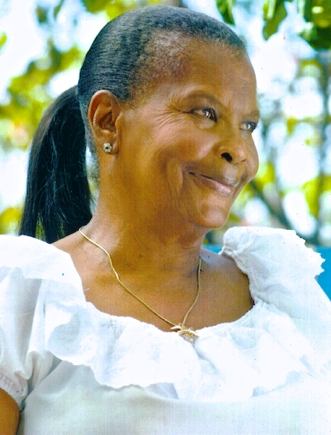 When the Crucian Christmas Carnival village opens Thursday, it will do so with a tribute to a longtime advocate of traditional St. Croix culinary arts – Elizabeth Petrina Lynch.
The opening of the "Betty's Kitchen" Carnival Village will kick the carnival season into high gear, with more than 30 booths selling an array of Caribbean foods at the site adjacent to the Paul E. Joseph Stadium in Frederiksted, plus carnival rides and an array of vendors and performers every night.
The opening ceremony is scheduled for 7 p.m. Thursday. The village will be open from 6 p.m. to 2 a.m. daily from Thursday through Jan. 5.
Opening events include performances by the Harttack Band, the road march champion Fusion Band, and Pumpa 'n' da Crew. Stage show times begin at 8 p.m.
The naming of the carnival village for Elizabeth "Betty" Lynch is a tribute to her long culinary journey.
Lynch was one of 10 siblings born to Agatha Mason and Joseph Lynch. She attended Diamond Rural Elementary School, the Frederiksted Junior High School – which is now the Athalie McFarlande Library – and graduated from Christiansted High School in 1959.
While in high school, Lynch took an interest in culinary arts and, under the tutelage of Olivia Henry, mastered the art of authentic Crucian cuisine.
She has taken part in many cooking competitions and events, including Crucian Christmas Festival villages, Agriculture food fairs, Harbor Night celebrations and a Taste of St. Croix.
Lynch worked for the Election System for 33 years. After retirement in 1988 she dedicated herself to developing her skills and passion for Virgin Islands food.
She is owner of Betty's Kitchen located at 33 Estate Two Brothers, Frederiksted.
More information on the Crucian Christmas Carnival's activities can be found online at www.stxcarnival.com.