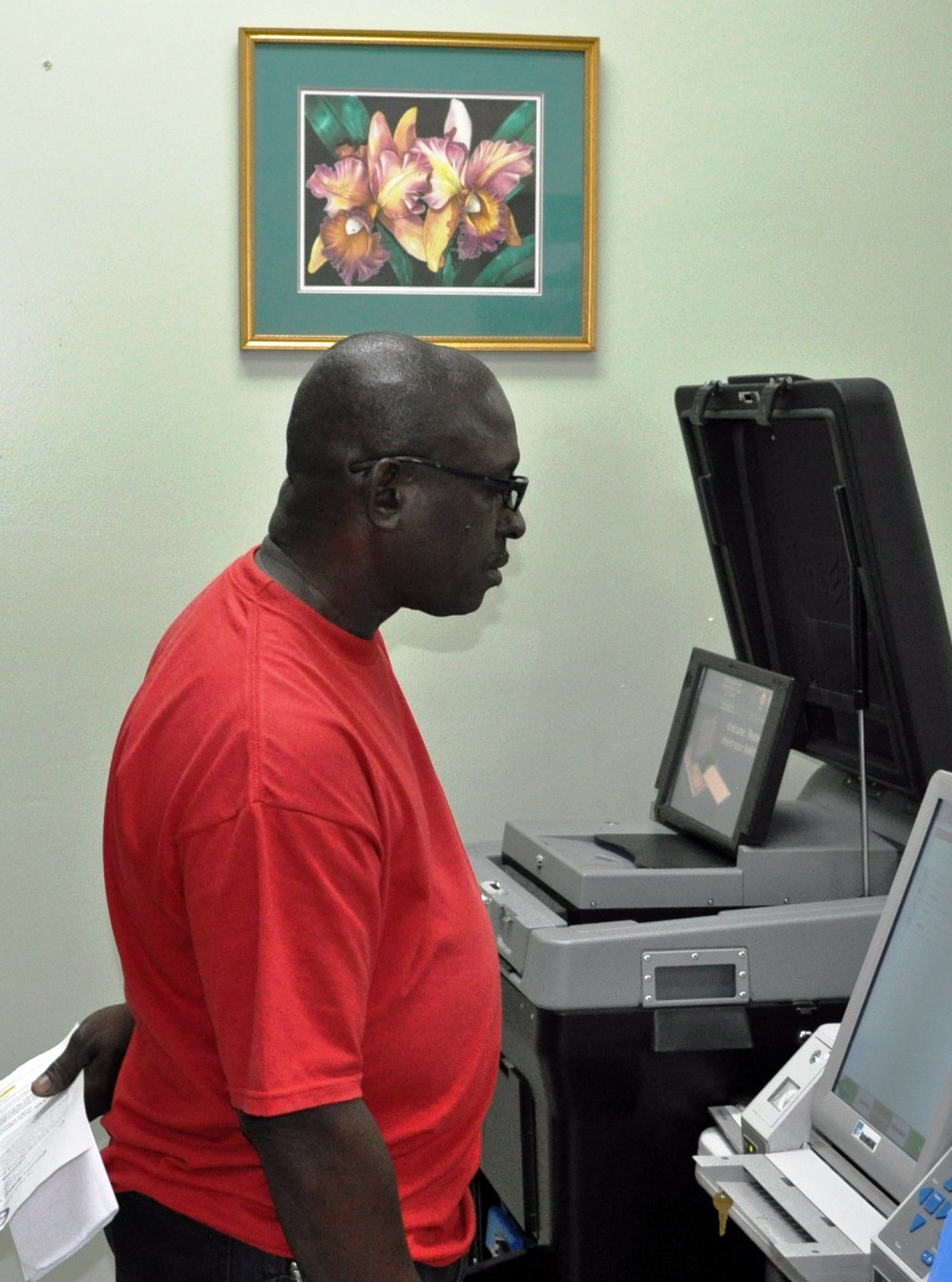 A professional, business-as-usual-like atmosphere seems an appropriate description of Wednesday morning's meeting of the V.I. Board of Elections for the district of St. Croix.
As a matter of fact, when it came to voting on motions raised by board members, a slight rarity within the Election System occurred. Everybody agreed on everything.
Everyone that was present, that is.
Still, with only four board members in attendance – the minimum amount necessary for a quorum – there weren't any disagreements. Simply put, no disputes.
In one of its first orders of business, the board adopted an official candidate questionnaire, which will be required of all candidates that appear on the primary or General Election ballot in the St. Croix district.
The plan is to next take the questionnaire to the Joint Board of Elections and try to get it adopted territorywide.
"This questionnaire is very important and should be a requirement for all the candidates whether you're from St. Thomas, St. John or St. Croix," said Board Vice Chairwoman Belardo de O'Neal.
The questionnaire would need to be submitted when a candidate filed his or her papers to run. The seven questions included are of the yes/no variety where certain answers also require a candidate to explain his or her answer.
The subject matter of the questions ranges from a candidate declaring whether or not they've been a convicted felon or convicted of a crime of moral turpitude as defined by the Supreme Court to whether or not they'd solicited bribes, favors or payments for approval of government services or contracts.
The last questions asked about sexual crime convictions including pedophilia and unlawful sexual contact, and whether or not the candidate was up to date in filing his or her local and federal taxes.
"My position has always been that I'm not a rebel and I'm just here to follow the law. If we're doing that, that's that," said board member Roland Moolenaar.
In other board business, Moolenaar announced that successful demonstrations had occurred on multiple dates to introduce interested citizens to the Election System's new voting and tabulating machines.
On two separate occasions, he said, more than 50 people cast "mock" sample ballots using the new equipment.
"All said that it was easy. Nobody had issues," Moolenaar said.
De O'Neal said, "The public is benefitting from what Mr. Moolenaar is doing."
Moolenaar would later ask Elections System Supervisor Caroline Fawkes, citing what he'd heard other board members wondering, whether they'd be ready for the 2014 elections.
"There will be a 2014 election, primary and general," Fawkes said with conviction. "We have to do whatever we need to do."
She continued, "Adapt, adjust and accomplish. We're here to put on a 2014 election system and it's going to happen. Both the board and the Elections System play a part in that. We will make sure we get our part done," Fawkes said.
She added that a more substantive update would be available in January after the official calendar of key dates for the 2014 election had been set.
In a final order of business while mentioning all the nicknames candidates sometimes come up with in running for office, the board adopted a policy which states that a candidate's name on a ballot will appear as it does on his or her voter registration card.
"The voter registration card doesn't have all the nicknames," Board Chairman Adelbert "Bert" Bryan said. "We put on (the ballot) what's on your voter registration card."
He said the law currently only stipulated that a candidate's name be within certain character limit, something that still will apply.
Present at the meeting were Bryan, de O'Neal, Moolenaar and Glenn Webster. Absent were board members Lisa Harris-Moorhead, Raymond Williams and Rupert Ross Jr.