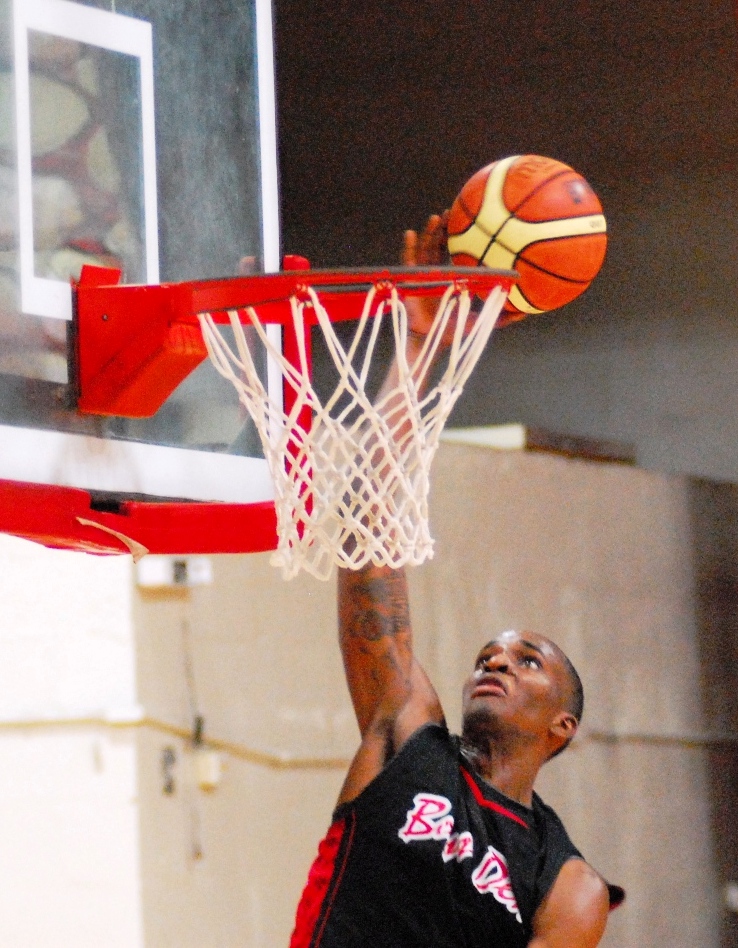 Rasheed Swanston hit six three-pointers on his way to a game high 25 points to lead the defending New Breed Basketball Association champions, Boys Dem, to a 92-66 blowout of Dread I's on Wednesday night at the Ronald Charles Gymnasium on the Central High School campus.
The Dread I's came into the game on a high note after shocking perennial powerhouse, the Hoyas, with an upset victory. But there would be no upset on Wednesday as the champs would dominate every aspect of the contest.
Swanston's seven first quarter points helped Boys Dem to a four-point lead at the end of the first quarter, 22-18.
Six points apiece from Wilson Ferrance and center Amedius Derweer propelled Boys Dem to a 21-point second quarter while their stingy defense held Dread I's to just 10. This enabled the champs to go into the locker room at the half with a 13-point advantage, 43-30.
It did not get any better for Dread I's after the half as Boy Dem went on a 23-13 run in a third quarter highlighted by seven points from Swanston. They would lead 66-43 after three periods.
Back-to-back four points plays by Swanston to open the final quarter and the route was on. He would end up with 11 fourth quarter points, while teammate Tamoi Francis had nine, to lead Boys Dem to a 26 point quarter and a 96-66 victory.
Swanston lead all scorers with 25 points to lead five Boys Dem players in double figures. He was well supported by Zomari Swanston who finished with 15 points and seven boards; Ferrance netted 14 points; Derweer 11 points and 10 rebounds; and Francis finished with 13.
Dread I's was led with 11 points apiece by James Sneed and Aswad Vigo, and eight points and a game-high 15 rebounds from Kyle Sylvester.