Yvette Finch wiped the sweat from her brow, helped set up banners on the music stage and then carried boxes to help set up the food court. She welcomed volunteers as they set up tables, tents and music equipment.
A good cause requires hard work. "We're trying to keep the children in our community motivated," said Finch, president of We From Upstreet Inc., while preparing for its second annual fundraising event. "We're trying to steer them in the right direction towards a better way of life."
Local organizers from the Upstreet organization hosted the Summer Breeze Music Fest on Emancipation Day at Magens Bay. The event began around noon and lasted until 6 p.m.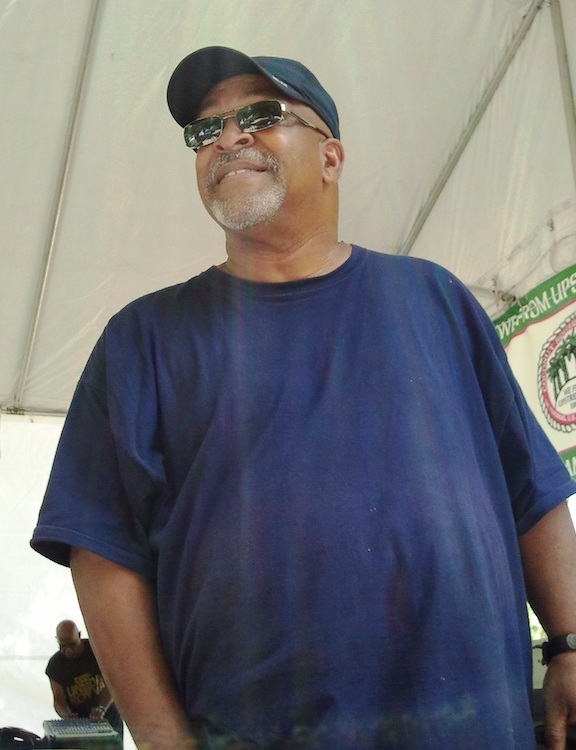 Officials hope the fundraiser supports the Summer School Enrichment Program while raising awareness for the After School Tutorial Program, which Finch and her group have hosted for the last 15 years.
"The tutorial focuses on at-risk youths who fall behind in school work or are in danger of dropping out," Finch said.
The charitable event showcased several local musicians including piano player Louis Taylor, vocalist and guitar player Barefoot Davis, vocalist and guitar player Janet Reiter, and the Full Circle Band. Performances included poetry readings, a Dominican Republic dance group and a jazz ensemble from the University of the Virgin Islands Summer Music Camp.
The tutorial and summer programs continue to play a major role in the lives of young people from Upstreet and other communities, Finch said. All proceeds will go to the summer enrichment program to offset the cost of teachers and summer camp supplies, Finch said. These monies will replenish the expired grant that funded the program.
Tony Richards, Abu Stringette and Cliff Finch came together at a moment's notice for the music fest. They rehearsed just once last week, named their band Reunited and started the evening's music off playing jazz and select R&B songs.
Richards, a former St. Croix school principal, said he supports We from Upstreet and its agenda. Richards said he learned tutorial and summer programs are necessary while dealing with students with emotional and financial challenges.
"It's an American paradise but not for us. The majority of the children going to public schools here can't afford a nutritious lunch," said Richards, a vocalist and keyboard player for Reunited. "The reality is there's poverty here."
The summer program is held in collaboration with the Department of Sports, Parks & Recreation. The five-week program offers reading and math courses, recreational activities and a cultural curriculum that promotes traditional island music like quelbe, Yvette Finch said. The afterschool tutorial program begins in September.
The event is sponsored in part by International Capital & Management Company, Magens Bay Authority, Magens Bay Concession and Boutique, Premier Wine & Spirits, and Virgin Islands Lottery. Food dishes included BBQ chicken, BBQ ribs, grilled fish with sides of rice, potato salad, macaroni salad and johnny cakes.