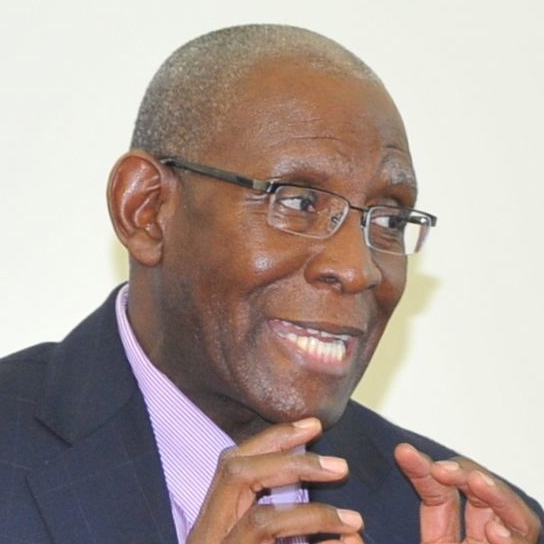 The University of the Virgin Islands Board of Trustees approved a $45 million budget Saturday while also approving a new bachelor's degree program and parking/traffic policy.
During their regular quarterly meeting Saturday on the St. Thomas campus, the board approved an operating budget for fiscal year 2014 anticipating revenues of $45.8 million compared to the budget for the 2013 fiscal year, which anticipated $44.9 million in revenues. The budget approved Saturday calls for expenditures and transfers of $45.5 million, according to a UVI press release, compared to the budget approved a year ago, which called for total expenditures of $44.9 million.
The new budget approved Saturday does not include the restoration of the eight-percent salary cut, which was enacted in 2011 for almost all government employees in the territory and is set to expire in July.
"Everything in this budget is contingent on what the central government does in regard to our appropriation," said UVI President David Hall.
The board also approved a bachelor of business administration degree in information systems and technology. Graduates of the program will leave UVI with technology certification and a portfolio of practical experience – senior year courses, project management I and II, will require students to provide technological solutions to local entities.
Trustee Jennifer Nugent-Hill said the degree will cause "a big shift in the economic development strategy of this territory."
The new parking policy and traffic regulation approved by the board is expected to improve campus security, increase parking efficiency and bring UVI in line with best practices at universities throughout the nation, according to the news release. Along with having designated parking for students, employees and visitors, the plan also calls for increased lighting and emergency "blue phones" in parking lots.
In the executive session's Comprehensive Presidential Assessment, the board granted tenure to Kimarie Engerman, assistant professor of psychology, and Karen Cooper, assistant professor of nursing.
At every board meeting Hall presents individuals or units that go beyond the call of duty with the President's Appreciation Awards. For the first time the awards were given to student groups – WUVI, the University's student-run radio station, and UVI's Voices of Inspiration Community Choir.
The board approved several resolutions, including authorization of the use of $750,000 from the UVI Plant Fund to fund the Reichhold Center Renovation Project. The University matched $750,000 in funds already committed by the Reichhold Center Foundation to conduct urgent repairs identified in an assessment of the center in December.
The board ratified action taken by the board's Executive Committee to approve easements for the Virgin Islands Next Generation Network on both campuses.
Board Chairman Alex Moorhead and Vice Chairman Henry C. Smock were re-elected for the 2013-2014 fiscal year.