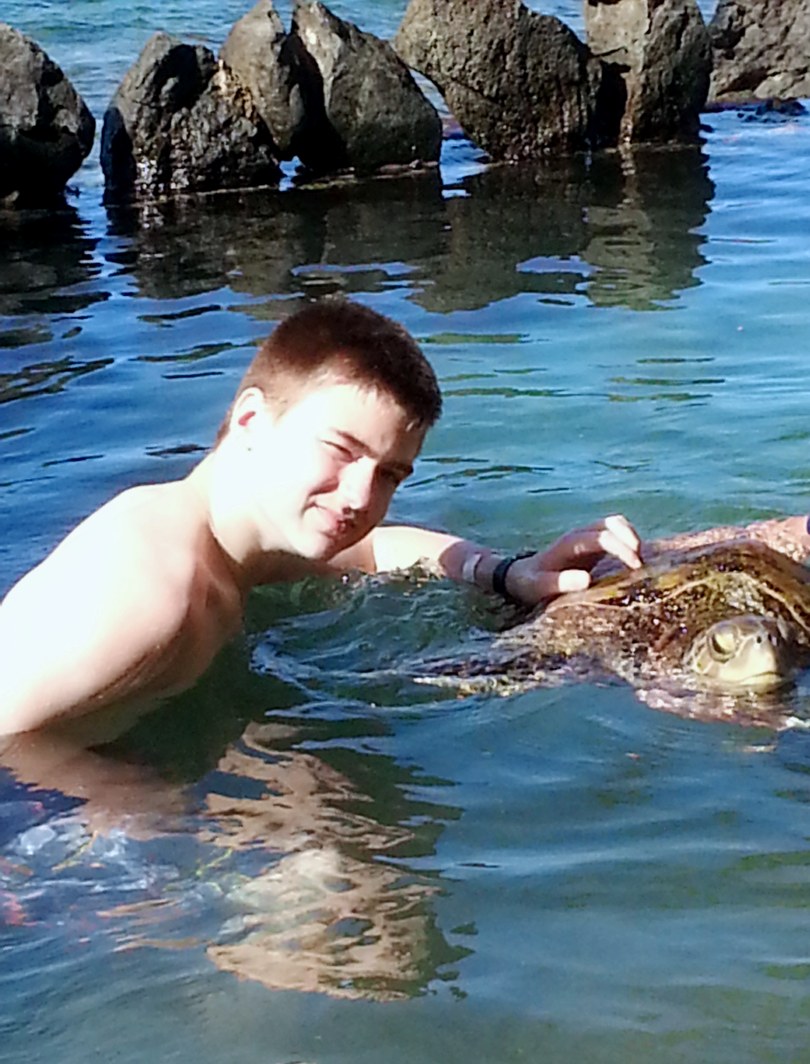 Daniel LoBello is going to have tall tales to tell his pet turtles – Benny and Jack – when he returns from his encounter with the big guys, Coral World's two sizeable green turtles.
LoBello is on St. Thomas with his family as a recipient of the Make-A-Wish Foundation.
The tall 14-year-old sported a rather hesitant grin Monday afternoon on the brink of his turtle adventure.
He had just returned from meeting "Omar," a sea lion LoBello got to play with and pet. However, LoBello made no secret of where his heart was. Sea lions are fine, but they're not what he flew 1,635 miles from New Jersey to see.
LoBello says he has had his pets Benny and Jack for 11 years, almost the boy's whole life. "They are much smaller," he says, holding out his hand. LoBello said he keeps them in a big aquarium "with sand on the bottom and with some fish. They're very interesting to watch."
LoBello says he chose St. Thomas mainly for the turtle encounter, but also "because it's warm, and it's an island with a lot to do too."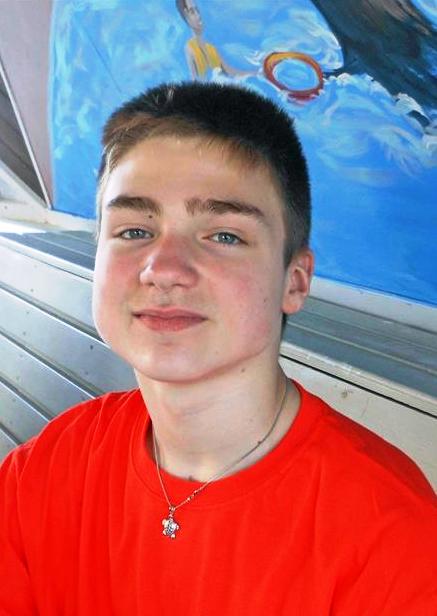 LoBello got an education Monday, as well as the encounter. He learned about Coral World's rehabilitation center for injured or sick turtles, as well as meeting the healthy, happy green turtles.
The eighth-grader says he hasn't chosen a career path yet, "but I've always been interested in science – biology – so it'll be something in the life sciences."
LoBello's parents and sister all said they were enjoying the adventure – and the temperature. They arrived Sunday on St. Thomas to be greeted at the airport with a class of students from Antilles School who had created a colorful welcoming banner complete with a comely turtle.
Since 1980, the Make-A-Wish Foundation has enriched the lives of children with life-threatening medical conditions through its wish-granting work. The foundation's mission reflects the life-changing impact that a Make-A-Wish experience has on children, families, referral sources, donors, sponsors and entire communities.
In 2011, the wish of J'Len Ford was the first wish granted on St. Thomas by Make-A-Wish Foundation of the U.S. Virgin Islands. The 4-year-old wanted to be a cop "just like his daddy." He got a cop car, made an arrest and was congratulated by the governor.
LoBello's request was somewhat less elaborate, but likely just as much fun for him, even without a cop car.