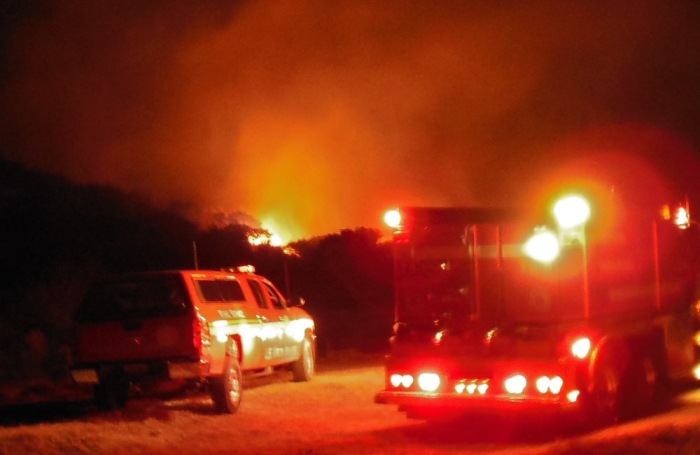 On Wednesday evening a large brush fire affected dozens of acres on St. Croix's north shore between Gentle Winds condominiums and Estate Rost Op Twist. There were no reports of injuries or damage to buildings as of 11 p.m.
Residents called 911 to report the fire at 7:55 p.m. and firefighters were dispatched to the scene. At 10:30, the fire formed a bright line many hundreds of yards long, atop the hillside to the south of North Shore Road.
"Several units are out there right now trying to contain it," St. Croix Fire Chief Angel Torres said at 11 p.m. "They are hoping to have it contained in minutes, not hours – maybe another half hour or 45 minutes," he said.
"High winds are making it more difficult to control," Torres added.
A resident of the area who could see the fire from their window said the flames "looked lower" after several hours, "but they keep flaring unexpectedly."
Much of the fire was too far up the hillside for firefighters to reach effectively, so they set up between the fire and buildings and homes downwind, where they were watching, waiting and staying on the ready to prevent the fire from getting close to houses, said a firefighter on the scene.
"That's right, they are maintaining a perimeter and working to prevent property damage," Torres confirmed.
Neither the cause of the fire nor the exact size of the land affected is yet known, according to Torres.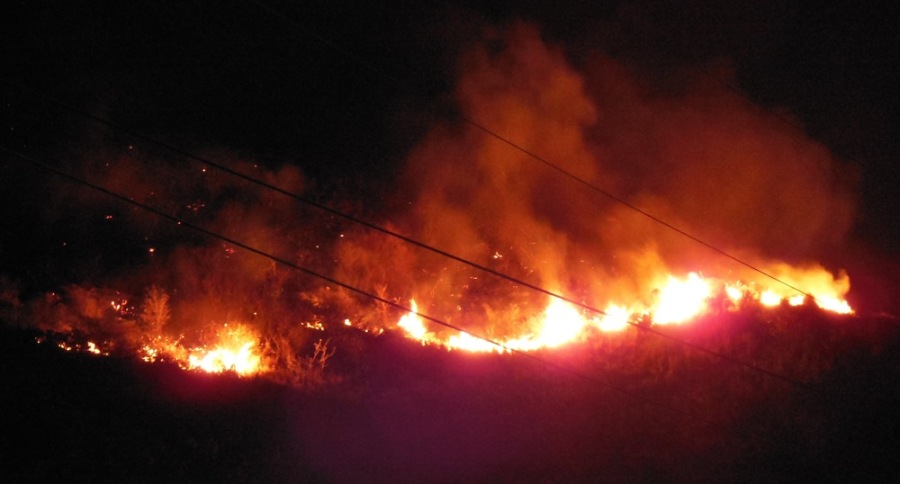 "No one is certain yet about the cause. Like usual, it is undetermined for now," he said. "If I estimated the size I would probably be exaggerating," he added.
This is the second major brush fire on St. Croix in less than a week. (See related links below)