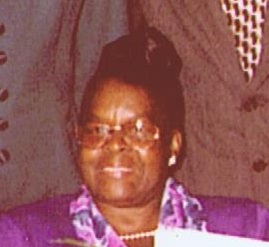 Bernice E. Braithwaite died on Feb. 25 at her residence. She was 79 years old.
She was survived by her husband, Earlric Braithwaite; brothers: Harold " Happy" Stout of St. Thomas and Egon Stout of Tortola; stepmother-in-law, Daisy Braithwaite of Tortola; sisters-in-law: Annette Braithwaite, Ava Braithwaite, Doris Braithwaite, Marina Stout, Cynthelia Turnbull, Delita Turnbull, Frances Turnbull, Lydia Turnbull, Ritzia Turnbull and Robin Turnbull; brothers-in-law: Bevin Braithwaite, Derick Braithwaite, Alvin Turnbull, Gavin Turnbull, Godwin Turnbull, Justin Turnbull, Marvin Turnbull and Melvin Turnbull; special cousin-in-law, Raymond Smith; and other relatives and friends too numerous to mention, including the congregations of Jehovah's Witnesses.
There will be a viewing held at 9 a.m. followed by a funeral service at 10 a.m. on Saturday, March 9, at Kingdom Hall of Jehovah Witnesses. Interment will be at Western Cemetery No. 1.
All arrangements are by Davis Funeral Home, 774-1464.