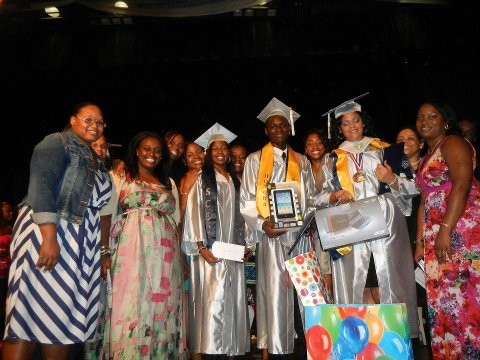 The St. Croix Educational Complex (SCEC) Class of 2002 celebrated their 10 year high school with events that highlighted community service, scholarship and camaraderie. On Thursday, June 14, the group presented over $500 worth of reading books and school supplies to the Queen Louise Home for Children. The group also spent time visiting children and promoting literacy through the reading of children's books. Community Service Chairwoman Tameka Browne said, "We did not want to make this reunion just about us. Instead, we wanted to encourage young people to always strive for excellence in education. We wanted to come back and show the community we cared and had not forgotten where we came from."
The SCEC Class of 2002 also set up a Scholarship Fund in memory of class members Thesa Griffith and Marvin Augustine. The scholarships were presented to three seniors of the Class of 2012 at their commencement. Scholarship Committee Chairwoman Charlene Jameson said, "The Class of 2012 were presented with essay topics and members of the Class of 2002 evaluated the entries and rewarded the scholarships accordingly. We were so excited to present the scholarships to the winning seniors at their graduation." Peter John Baptiste was awarded an Android Tablet as part of the Science, Technology, Mathematics, and Engineering (STEM) Scholarship Program. Kyminis Elainea Vialet received a laptop computer for her winning entry on "Bridging the Gap: Using Technology to Shape the Future," and Kayla Smith was awarded $500 as part of the Legacy Scholarship.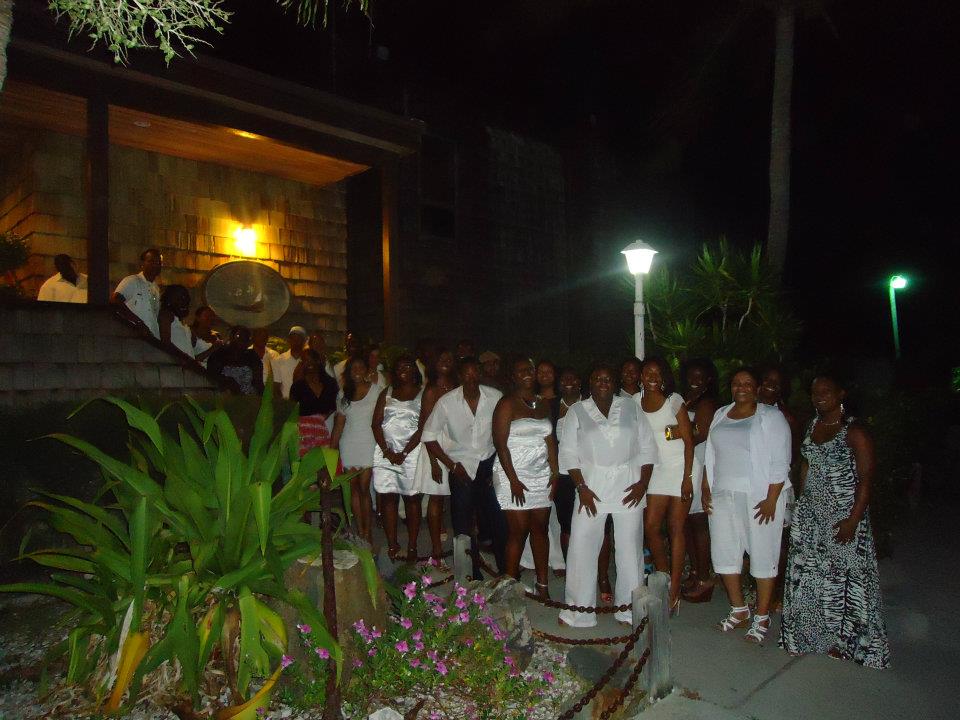 The class also remembered to have fun and enjoyed the beauty of St. Croix by taking a hike led by Olasee Davis to the Annaly Bay tide pools. They also swam at the Hotel on the Cay beach and met for dinner at The Galleon. Class of 2002 member Jamal Lake said, "It was truly great to be back home and see so many of our teachers and reminisce with class members about our days in high school." Now more than ever, the Class of 2002 members are eager to give back and do more to uplift the SCEC community and the St. Croix community as a whole.
To aid in their efforts, the Class of 2002 created the SCEC Class of 2002 Educational Foundation in which they plan to mentor children, beautify the SCEC campus, and promote literacy and excellence in education.