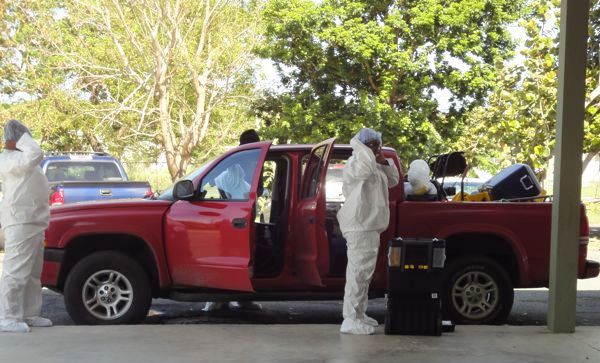 Alexander Henderson Elementary School will remain closed Wednesday as maintenance crews continue to clean up the campus, which was broken into and vandalized over the holiday weekend.
St. Croix Insular Superintendent Gary Molloy and his staff received reports of the break-in Monday morning and walked through the school, finding visible damage. School was closed Tuesday to give officials time to clean and fix air conditioning units, fire extinguishers and other items that may have been polluted or broken by the vandals.
According to a statement from the Education Department, Molloy spent most of Tuesday at the school and said the cleaning crew hired was making "good headway" with the first phase of the cleanup, which includes a general cleaning of all classrooms and debris.
"The next step is to flush out the air conditioning system," Molloy said, "and then do the individual classroom units before moving onto the last phase, which would be a final cleaning."
Among other things, several fire extinguishers had been set off during the break-in – many next to air conditioning vents that now have to be cleaned in order to eliminate any traces of chemical residue.
Molloy said that for safety purposes, he has invited an Occupational Safety and Health Administration team to Henderson on Wednesday for an update on the situation and the cleanup efforts.
"We would like for OSHA to be in on any consultations we're having with the maintenance and cleaning staff," Molloy said. "This is not only for them to see what we are doing, but for them to point out and help us get ahead of any issues that might possibly come up in terms of safety."
The department will send another update Wednesday on the status of the cleanup and will continue to let parents know if additional days off from school are necessary.