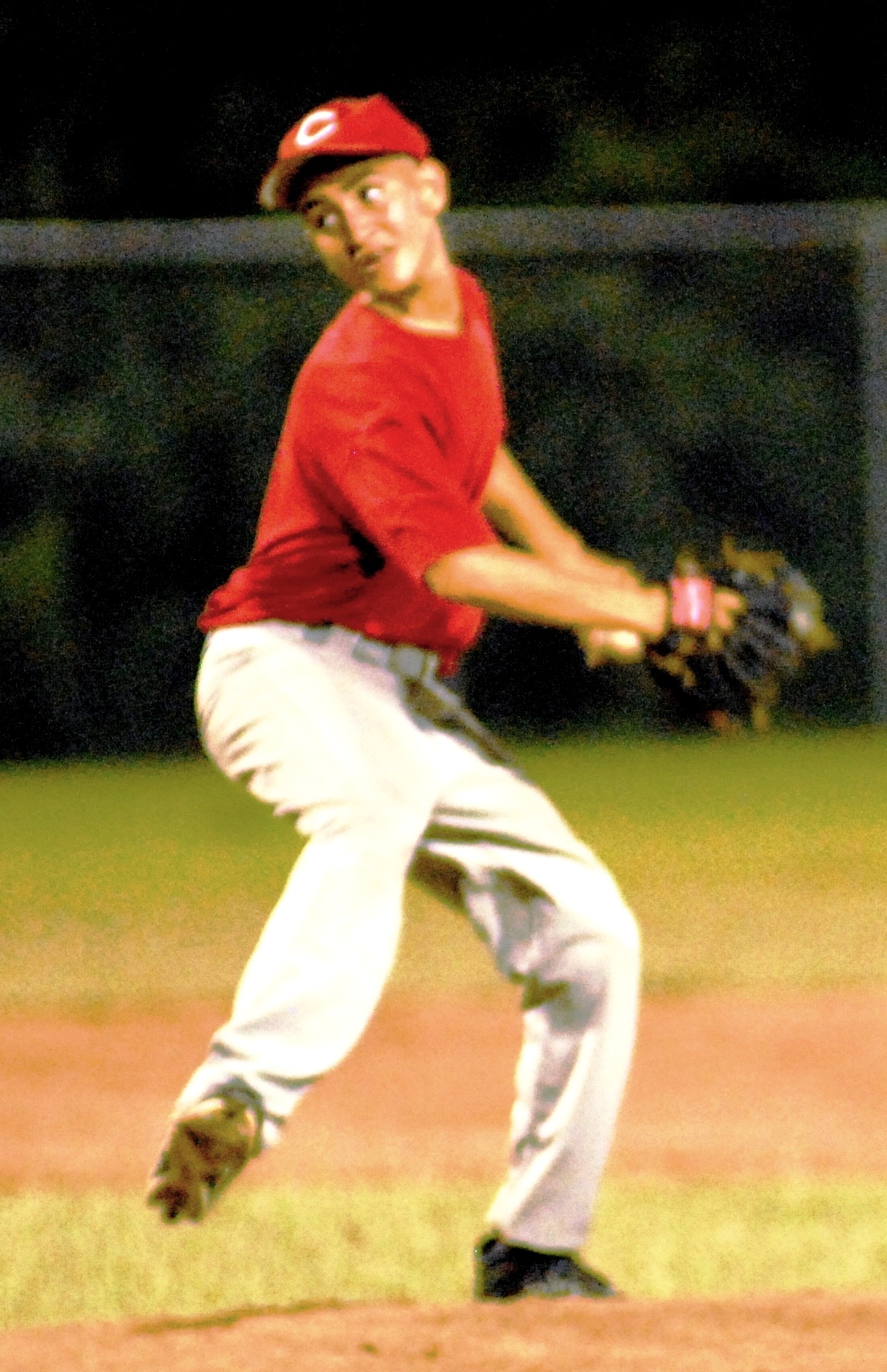 Sergio Santiago showed why he is one of the best pitchers in the Elmo Plaskett 13-15 Little League when he struck out four of the six Twins batters after entering the game in relief for the Reds in the bottom of the fourth on Sunday.
The game was tied up at four after three completed innings, but the Reds exploded for five runs in the top of the fourth to take a 9-4 lead at the D.C. Canegata ballpark. Manager Reuben Maldonado then turned the ball over to his hard-throwing left-handed closer.
It was the Reds with nine runs on three hits and two errors while the Twins finished with four runs on two hits and three errors.
The winning pitcher was Pedro Gonzalez, with Santiago shutting the door on the Twins in relief. Tiger Meeks got the loss for the Twins.
Top batters for the winners were Raymond Sankitts, (2 for 3 with one RBI) and Hakeem Joseph (1 for 3 with one RBI). For the Twins, James Walters was 1 for 2 with one RBI.