Some 200 juniors and seniors from a dozen public and private schools got a taste of college life served with wise words about perseverance and the importance of education during the University of the Virgin Islands' "Shadow Our Students" program Tuesday on St. Croix.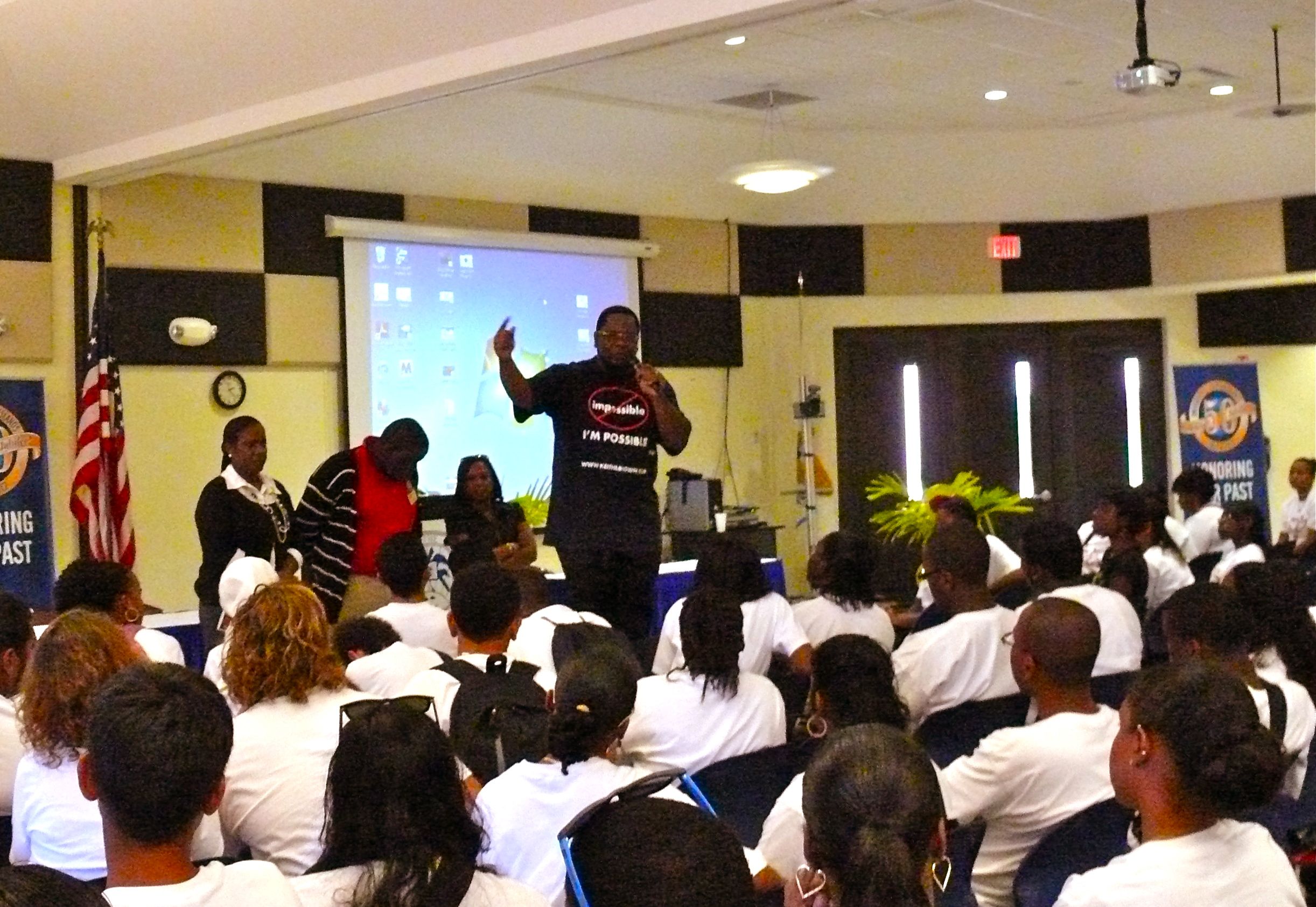 The Student Government Association has been putting on the program for the past six year, according to Hedda Finch, UVI's St. Croix Student Activities Supervisor, who has been involved with the annual student shadowing program since its inception.
"We bring 11th and 12th graders from schools all over the island, to give them a feel for what it is like to be in college," Anisha Joseph, a UVI freshman who co-chairs the Shadow Our Students Committee of the SGA along with chairman and UVI junior Kevin Dixon, said right after the program ended.
Students get to choose two classes to attend, with topics like "Introduction to Computers," "Conflict Resolution," "English Composition," "Tennis," and more, added Dixon.
The goal is to inspire the students; help them to envision themselves in college, they said. "Hopefully they choose UVI as their first option, but the main thing is they graduate and go on to college," Thomas said.
Thomas attended the program twice while she was in high school, she said. "It inspired me and made me more interested in attending college," she said.
"We invite high school students to see what campus life is like," said Hedda Finch-Simpson, administrative assistant for student affairs. The students get a chance to register and attend two classes of their choice, tour the campus, have lunch and see first-hand what UVI is about, said Finch-Simpson.
In the morning, State Command Sgt. Maj. Mona Barnes, a St. Croix Central High School graduate who holds the highest enlisted rank in the territory, spoke about what she had learned concerning the importance of education and perseverance in her own life.
Then in the afternoon, well-known motivational speaker and author Keith Brown roused the crowd of students in the campus's Great Hall with music, rhyme, dance, games, stories from his own life, and heaping servings of positive reinforcement. Brown told how he was identified as a "Special Ed" and "at risk" student, mostly because he "talked too much, was too hyper, and wanted to give all the answers." Ironically, all the traits flagged as negative attributes now serve him well as a motivational speaker, he said. He recounted how he rose from having poor grades and being cast as a problem student, to graduating from Savannah State University in Georgia and becoming a speaker and writer.
Again and again, Brown pounded the themes that personal development is crucial, and that perseverance will lead to a way forward, regardless of what others say your prospects are. "It is not impossible, but I'm possible," Brown said, leading the students in a call-and-response chant, echoing the title of his latest tome, "I'm Possible: A guide to Leadership and Life Skills for Talented Teens and Yearning Young Adults."
Self-development increases your potential and your earning power, Brown said. "If you put a basketball in my hands, it is worth about $40," he said. "But if you put it in Lebron James' hands, suddenly it is worth $40 million," because James' developed his own talents to that extent, Brown added.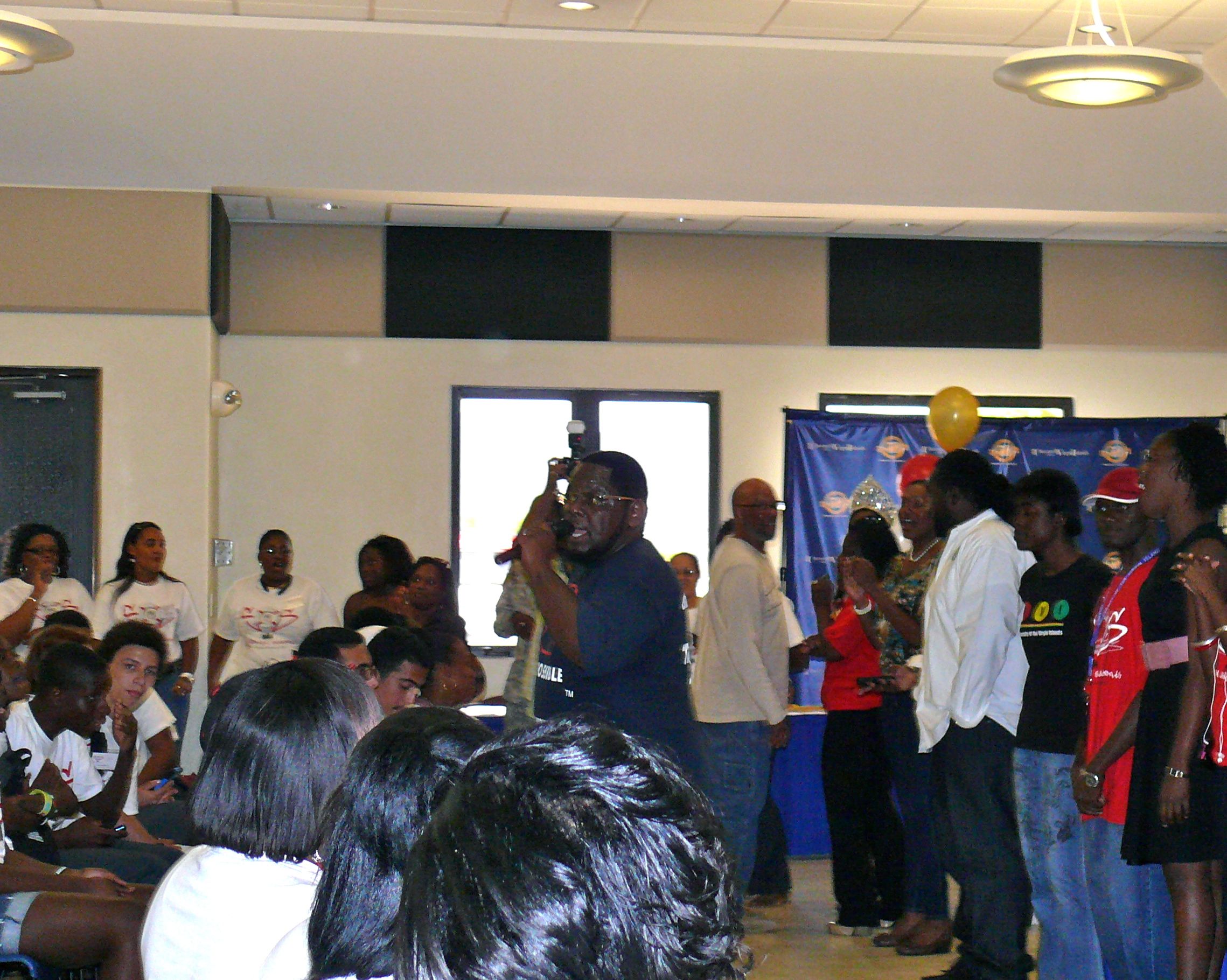 While enjoying Brown's performance, some of the high school students said they also understood the message and enjoyed the classes.
"I took Conflict Resolution and 10 Tips for Student Success," said Azaliah Joseph, a junior at St. Croix Central High. "They were very interesting and the teachers seemed like they really knew what they were talking about," she said. Although a member of the class of 2013, Joseph said she already had her sights on going to the University of Denver or Rush University.
The schools who participated this year included: AZ Academy, Bridges Academy, Free Will Baptist High School, Good Hope School, Seventh Day Adventist School, St. Croix Central High School, St. Croix Educational Complex, St. Joseph High School, The Kingshill School, The Manor School, and West Indies Heritage Institute.