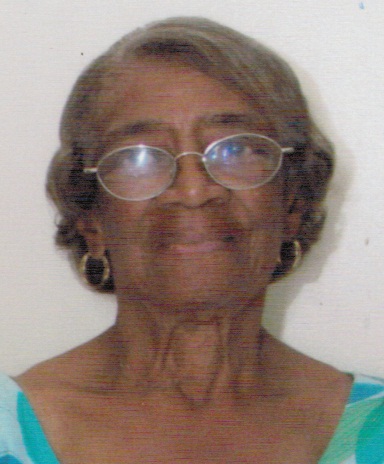 Hope E. Murphy of Estate Smithfield died on Feb. 12 at the Herbert Grigg Home for the Aged. She was 90 years old.
She is survived by her husband, Cyril O. Murphy; daughter, Eleanor I. Murphy; son, Ronald I. Murphy; grandchildren: Alicia C. Murphy, Olivia S. Murphy and Alexus Murphy; daughter-in-law, Dina Murphy; sister, Grace Browne; nieces: Elaine Francis, Brenda Cassimere and Linda Lowe; nephews: Albert Cummings, Antonio Dentler and Joseph Cassimere; nephew-in-law, Bernard Frances; great nephew, Brian Frances; goddaughters: Alicia Fredericks-Carrington and Alicia Acevedo; and godson, Adrian Connor.
She is also survived by special friends: Olivia Henry, Kris and Tracy Bhola, Ulrick and Winifred Carrington, Yvette Connor, Henry Rivere, Florice and Curtis Williams, Carmen Bastian, Beverly Williams, Connie and Roy Estrell, Alvin Milligan, Kay Bulware, Mrs. Wells and Isidore Griles; cousins and other relatives: Louise Soto, Alfred Williams, Rubio Samuel, George Cannon, Phyllis Murphy, Sheila Lomay, Lavee and Barn Chessin; as well as other relatives and friends too numerous to mention. Special thanks to the La Paz staff, Herbert Grigg staff, Shawn Rodgers and Serenity Home Care.
There will be a viewing at 11 a.m. and a funeral service at noon on Thursday, Feb. 23, at the St. Paul's Episcopal Church. Interment will follow at Frederiksted Cemetery.
All arrangements are by James Memorial Funeral Home Inc.