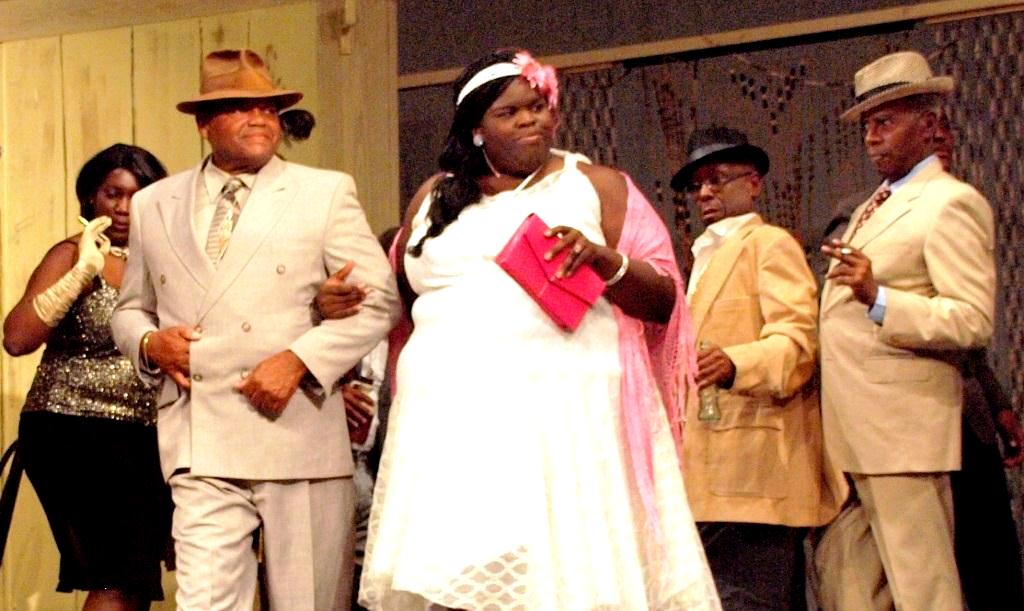 Tickets are still on sale at CCT for the powerful musical "The Color Purple," the inspirational story of a young black woman who triumphs over adversity. There are five remaining evening performances of this award-winning musical at 8 p.m. on Fridays and Saturdays, Feb. 17-18, and 24-25, with one matinee at 4 p.m. on Sunday, Feb. 19.
Based on the novel by Alice Walker, "The Color Purple" is set to a joyous score featuring jazz, ragtime, gospel and blues written by Brenda Russell, Allee Willis and Stephen Bray, with book by Marsha Norman. The production is co-directed by Beka Hughston and Oceana James with music direction by Patrick Baron. Performers include Lisa Charles as "Celie," Lionel Downer as "Mister," Aja Barretto as "Nettie," Irving Julien as "Harpo," Lynda "Nikki" Brooks-McDonald as "Shug Avery," Katrina Seay as "Sofia," and many other talented actors, singers, musicians, and dancers, with choreography by Khnuma Simmonds, Mary Nana Adwoa Lewis, and Linda Lacy-Hodge.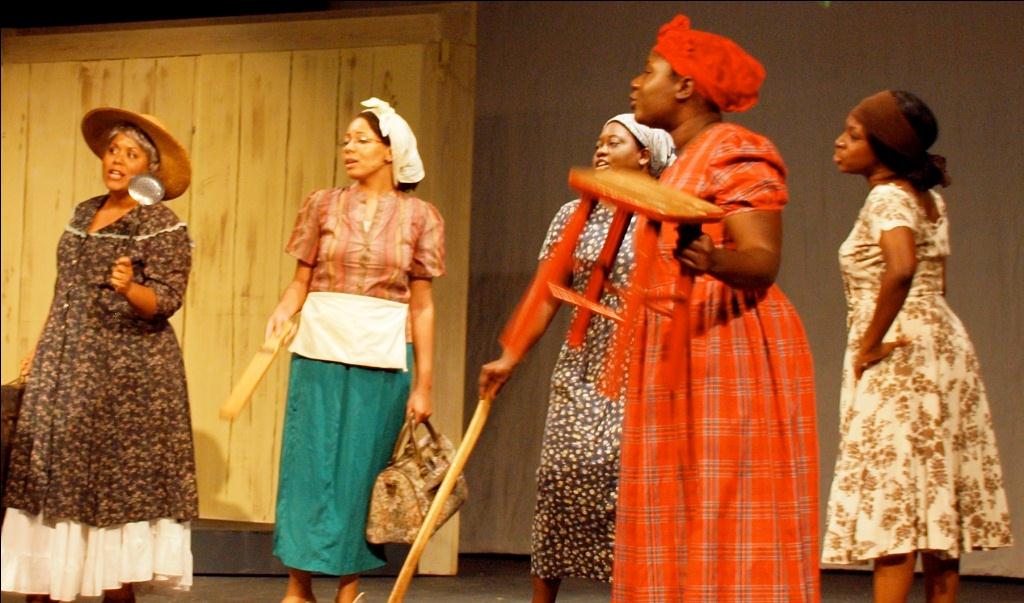 All performances of the play will be held at the Caribbean Community Theatre at No. 18 Estate Orange Grove in Christiansted, St. Croix. Tickets will be sold in advance from 5-6 p.m. at CCT Mondays through Thursdays, and from 2-4 p.m. on Saturday. Ticket prices are $25 for adults; $23 for seniors; $20 for college students with ID's; and $15 for children under age 18 (discounts for CCT members). If the shows are not sold out, tickets will also be sold at the door before each performance. Box office and bar open at 7:15 on show nights, and at 3:15 for the Sunday matinee; arrive early for best seating. This show is not recommended for children under age 13. You may also purchase tickets online:
www.tinyurl.com/cct-calendar
.
The play is jointly supported by a grant from the Virgin Islands Council on the Arts and the National Endowment for the Arts in Washington, D.C.
For more information, contact CCT at 778-1983, e-mail
eileencct@gmail.com
or visit CCT's Web site at
www.cct.vi
.