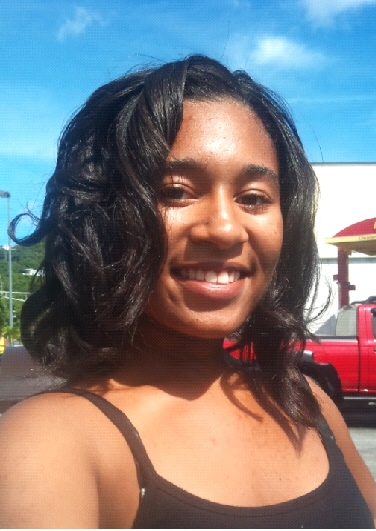 Aliya Michelle Robles Jackson died on Jan. 22. She was 17 years old.
She is survived by her father, Alberto Manuel Robles Sr.; mother, Sandra Charmaine Jackson-Robles; grandmother, Edris O. Davis-Jackson; brother, Alberto Manuel Robles Jr.; sisters: Aliena M. Robles Jackson and Alisa M. Robles Jackson; uncles:
Lionel Davis, Phillip Jackson, Wayne C. Jackson, Angel Robles, Danny Robles, Terrence W. Lake, Alturo Niles, Cornelio Segura and Jose Robles; aunts: Sorida Cintron-Cruz, Starlina Cruz, Helen Niles, Dolly Davis, Cassilda Jackson, Veronica Jackson, LIdia Padilla Palacio, Catherine Y. Jackson-Lake and Asilia Davis-White; cousins: Tahmarah Lake, Terrell Lake, Brian Robles, Diabamny Robles, Raymond Victorine III, Eliezer Ayala, Keith Josiah Browne Cruz, Gabrielle Isaiah Cruz, Moises Garcia, Courtney E. Jackson, Jesse Jackson, John Jackson, Larry Robles, Christian Segura, Christine M. Segura, Maria C. Segura, Krystal M. Segura, Nelson Sanchez Jr., Nelson Sanchez and Kaymecia N. Thompson; special friends: Tiandra Garnette, Tia Maduro, Joseph Poston, Liandra Williams, Ah'quien Roberts and Serene Saldana; as well as many other relatives and friends too numerous to mention.
There will be first viewing held from 4-7 p.m. on Friday, Feb. 3, at Ivanna Eudora Kean High School. A second viewing will be held at 8:30 a.m. followed by a funeral service at 10 a.m. on Saturday, Feb. 4, at St. Andrew's Episcopal Church
. Interment will be at Western Cemetery No. 1.
Pallbearers at Ivanna Eudora Kean High School: JROTC
Honorary pallbearers: Angel Robles, Alberto Robles Jr., Joseph Poston and Maurice Joseph
All arrangements are by Davis Funeral Home, 774-1464.