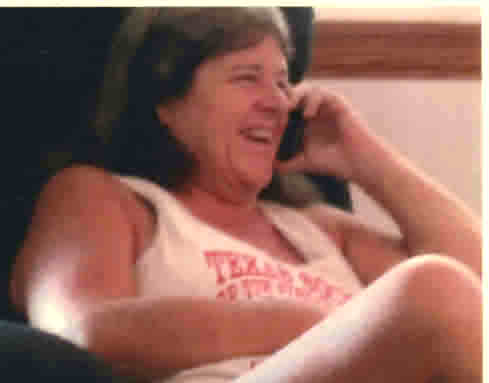 Mary Jocelyn Sawyer Coe passed away peacefully at her home on Water Island on Dec. 14 after a year and a half battle with cancer, surrounded by her husband and her friends.
Mary Coe was born in New Brunswick, New Jersey, on Oct. 21, 1952. In her early years, she attended the Antilles School on St. Thomas, where her parents worked as teachers until they moved to the island of Great Inagua, and then on to Miami. In her later years, Mary graduated from Suffield High School and Middlebury College in Connecticut.
She moved to Golden, Colorado, and it was there in the 1970s at Coors Brewery, working while the company perfected the "American-style light lager," that Mary met the love-of-her-life, research chemist Randy Coe. To Randy, Mary appeared as a bright light and a happy spirit.
Mary and Randy spent their early years together as avid outdoorsmen 9,000 feet up in the Rocky Mountains, ice fishing, skating, hunting and cross-country skiing. One particularly cold winter, they returned to the warm Caribbean where she had grown up. Mary and Randy were married Dec.
21, 1984, at St. Mary's Anglican Church in the Valley on the island of Anguilla. Soon after, they moved aboard their 43 foot sailboat "Starbird" and one day sailed into Long Bay harbor on St. Thomas, guided by six dolphins off their bow, which they were sure was a fortuitous sign of things to come. And it truly was, for Mary and Randy had anchored off of Water Island.
Mary became a realtor for Stryker Real Estate and subsequently established Houseworks Home Management, which rapidly became a success. Her favorite outings were the Annual Chili Cook-Off, being with her husband and good friends Bryan, Barney and Blakey, and spending weekends playing her guitar on Honeymoon Beach.
Mary was a particularly gifted musician, both as an outstanding singer and as a talented guitarist. Many friends who heard her sing often described Mary's awesome voice as that of an angel, and now, she is singing with them.
Mary's family would like to send heartfelt thanks to the wonderful caregivers she had during her illness. All are invited to a joyous celebration of her life that will be held at 12:30 p.m. on Honeymoon Beach, Water Island, on Sunday, Jan. 29.