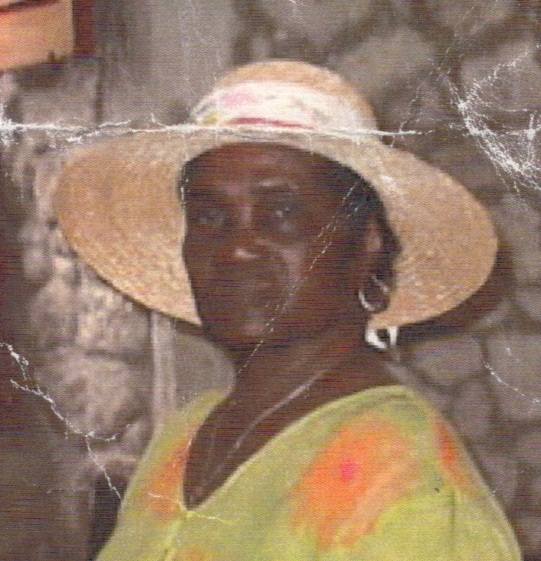 Bernice D. Roberts-Petersen of Whim Gardens died on Jan., 24. She was 85 years old.
She is survived by her daughters: Leonora Warner, Juliet Henry, Blondelle Roberts, Dana Roberts-Edwards and Rhona Jhero; son, Calverton "Sonny" Roberts; grandsons: Deroy, Oren "Sam" and Ronald "Guyver" Gordon, Jeffrey "Jay" Joseph, Armand Malcolm, Jon-Paul Roberts, Tyrone Lake Jr., Jamolm Lake, Hector Ramos Jr., Calverton Roberts Jr., Calvin and Carlton Roberts, Trevor Clarke, Rishawn and Shawn Henry, and Kishawn Petersen; granddaughters: Ingrid Gordon, Anelta Warner, Sarita Malcolm, Natasha Harris, Natalia Lake, Cassandra and Cassilda Jhero, Gesil Ramos and Sherifa Clarke; and 43 great-grandchildren and great-great grandchildren.
She is also survived by son-in-law, Albert Edwards; grandson-in-law, Keith "Zorro" Swanston; sister, Victoria Roberts-Merrick; brother, Foster Roberts; nieces: Norma Merrick, Jocelyn (Pat) Kirby, Naldine Hector, Malvis Williams, Unis Merrick and Ionty Merrick; nephews: Athlyn Merrick, Philmore Merrick, Walterfield Merrick and Uriel Merrick; special friends: Scatliffe Robertson, Gloradine Brown, Samuel "Sam" Carr, Dutchell, Kelvin Lewis, Ms. Silma, Sheila and Edmeade Gore and family, and Rita Brown and family; special cousin, Yvonne Roberts; cousins: Ioni Otto, Flora George and Iotha Russell; and other relatives and friends too numerous to mention. Special thanks to the staff and management of Whim Gardens, the Juan Luis surgical staff, Dr. Galiber, Dr. Lake and Sea View Health Care Services Inc.
There will be a viewing held at 9 a.m. and a funeral service at 10 a.m. on Friday, Feb. 3, at St. Paul's Anglican Church. Interment will follow at Kingshill Cemetery.
All arrangements are by James Memorial Funeral Home Inc.