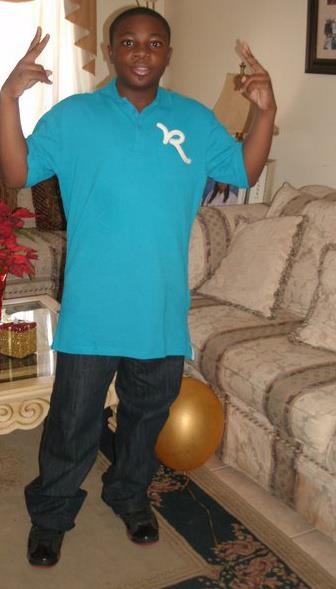 Kimba Shimu George Jr. died on Wednesday, Jan. 18.
He is survived by his mother, Glencia Stigger; father, Kimba George Sr., brother, Kimani George; sister, Tahjera Charles; grandmothers: Selina Diaz and Donia Hyman; grandfathers: Glenn Stigger and Raphael George; great-grandmothers: Ilva Diaz and Inez Hyman; great-grandfathers: Maximo Diaz; aunts: Glencianna Stigger, Allina Josiah, Delita Rivera, Keisha George, Tiffany George and Krystal George; uncles: Glenroy Stigger, Anselmo Bell and Thambo Pickering; great aunts: Gloria Wilkins, Marina Diaz, Cecelia Diaz, Brenda Venzen, Barbara Venzen and Dolores Venzen; great uncles: Carlton McOdlum, Leroy Venzen, Alphonso Hyman, Alonzo Hyman, Angelo Hyman and Alvin Hyman; and many cousins and friends too numerous to mention.
There will be a viewing held at 9 a.m. and a funeral service at 10 a.m. on Monday, Jan. 30, at St. Andrew's Episcopal Church. Interment will be at Western Cemetery No. 3.
Funeral arrangements are by Turnbull's Funeral Home.