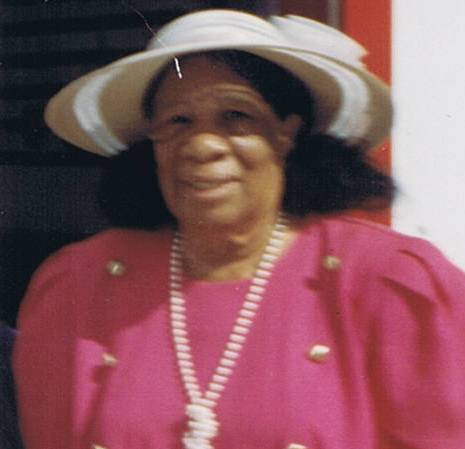 Gladys L. Akins James passed away at her residence at the age of 92 on Jan. 12.
She is survived by sons: Wilbert James and Orville James Sr.; daughters: Ellen M. James, Noel M. Donastorg, Juella A. Francis and Joan E. McFarlane; daughters-in-law, Glenda James and Lynn James; sons-in-law, Captain Alberto M. Donastorg Sr. and Leon McFarlane; nephews: Lucien Akins and Raul James; nieces: Linet Leasas, Linda, Adrian and Debra Akins and Charlene Flemin; and grandchildren: Trecia A. Donastorg, Thuesla A. Donastorg, JoAnn M. Donastorg, Lorenzo A. Donastorg and Alonzo A. Donastorg, Lisa Venzen, Loran, Rita, LaSharn, Shantel, and Eboni James, Oshira, LaToya, Kisham James, Krystal Follings, Michelle Johnson, Tiffany Archer, Lisha Donastorg, Anthony and Devine Donastorg (Maria D. Concepcion), Roy Francis Jr., Jose James, Wayne Francis, Tyrone James, Harold Johnson, Ivan James, Rodney James Sr., Orville James Jr., Ian McFarlane, David James and Alonzo Donastorg.
She is also survived by goddaughters: Carol Quetel and Rosemarie Parson; 49 great-grandchildren; 16 great-great grandchildren; and many other relatives and friends too numerous to mention. She was preceded in death by her grandson, Alberto M. Donastorg Jr.
The service will be held at Davis Funeral Home and conducted by Pastor H. Stephens of Frederick Evangelical Lutheran Church. Viewing will be held at 9 a.m. on Friday, Jan. 27. The funeral service will begin at 10 a.m. Burial will be at Coki Point Cemetery.