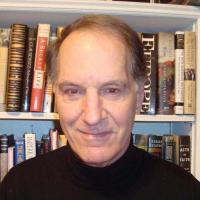 If you walk down Main Street in Charlotte Amalie on St. Thomas, there is a shop with a red T-shirt hanging outside. The shirt has a grimacing skull and bones. Above it, the message reads: TROUBLE IS MY BUSINESS, and below the skull and bones, the line, AND BUSINESS IS GOOD st.thomas usvi. Main Street, St. Thomas: The Boulevard of Broken Dreams. Who would have thought it?
This should be a great time to be in the trouble business, except that there is so much trouble that nobody has any money to pay you. Someone once asked me, "As a management consultant, what exactly do you do?" I tried my best to explain and the person replied, "Oh, so you are kind of a troubleshooter."
What a neat term. If only it were that simple. It would be a lot of fun to go out and shoot trouble, but so many innocent people would be lost. In the end, there would almost certainly be a backlash. "Why did you shoot Terry Three Thumbs? He wasn't a troublemaker." Maybe not, but everything he did – or didn't do – led to some kind of trouble. No, unfortunately, troubleshooting isn't the answer. Like most violent solutions, it would just result in new forms of trouble.
And, even more to the point, it often isn't what people do that causes all of the trouble. It's what they don't do. Or what they prevent others from doing. Take the Virgin Islands budget. The problem isn't that something is going to be done. It is that disaster will result from things that are not done, from hoping that the problem might just go away, or that some version of the Tooth Fairy will show up just in time to save us.
Why is change so hard? Why do we keep doing the same thing over and over again when it clearly doesn't work? Why can't we learn from history and not repeat the errors of the past? Why don't we stick to our New Year's resolutions?
There are no easy answers to these questions. But, if you think of all of the things going on in the world today, one of the most interesting is the current wave of brain research. Maybe there are ways in which our brains are "hard wired" to resist change. The result is what, in simplest terms, can be labeled human stupidity. Rather than an educational problem, a need for information, or some other challenge, we may just face an enormous species issue.
As I am writing this, the cat is sitting under the desk lamp warming herself. When she was a kitten, she somehow got out of the apartment and got lost in the building. She turned up a week later dehydrated and bedraggled. She has never gone near that door again. I am pretty sure she never will. Lesson learned. A smart species.
Another human problem, one related to our inability to learn, is forgetfulness. As a result of the Great Depression, we learned that bad economic policies, unbridled capitalism, speculation and rampant greed cause enormous damage. It took little more than a generation to unlearn these profound lessons. And here we are, back in the soup.
Then as now, we confused arrogance with intelligence, listening to people who were totally sure of themselves, but didn't know what they were talking about. Stripped of their aura of omniscience and asked direct questions, geniuses like Alan Greenspan and the wizards of Wall Street sound either like babbling idiots or total mediocrities. If you think this is an overstatement, watch the film "Inside Job."
Another big reason things don't change is that groups of very powerful and rich people like them the way that they are. To keep them that way, all they have to do is buy enough political influence, convince enough people that down is up, and discredit or marginalize anyone who talks sense.
Four years into the current disaster, those who caused it are richer than ever, "reforms" are being quietly gutted, history is being rewritten, none of the real criminals are in jail, and the victims continue to be victimized. And in early 2013, we may have a national government in which all three branches are committed to continuing along the catastrophic course that has gotten us to where we are.
At the other end of the spectrum are those that the rich and powerful call "the little people." That group includes just about everyone. They often resist change because, in a zero-sum world, they are not going to risk the little that they have. This is the world of Virgin Islands change resistance. It is a world in which there is no "we," in which many people believe that whatever you gain must come out of my pocket. Where pulling together is a fool's game. Where it is hard to remember a positive change, partly because we have all seen so many snake oil salesmen that everyone has been conditioned to think in negative terms.
The Virgin Islands approach to change and adapting to new conditions is similar to the French model. The French are willing to consider all manner of change, with only two preconditions: that everything has to remain the same, and that "I" don't have to give up anything. The Virgin Islands version of this is lots of big talk, generally followed by nothing.
In "normal" times, you can probably get away with this approach. But in very hard times, with lots of lives being affected, resisting all change and refusing to look reality in the face can have huge consequences. Like the T-shirt said: TROUBLE IS MY BUSINESS, AND BUSINESS IS GOOD! Without a willingness to change, it may get even better.