Crucians had been getting mostly dark news this week, but Saturday, the Virgin Islands Vegetarian Society and the Virgin Islands Department of Housing, Parks and Recreation had a bright positive message for residents.Vendors set up in the D.C. Canegata Multi-Purpose Recreation Center for the third annual Wellness Festival were saying that everyone can turn over a new leaf toward a healthy lifestyle.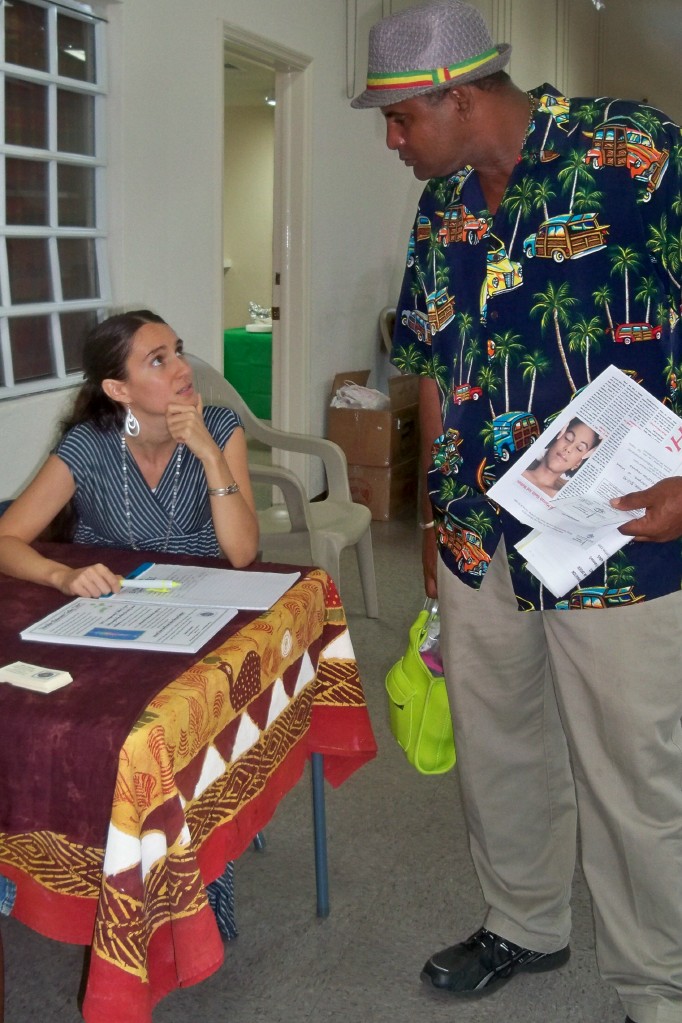 Resident Edith Moore said she will be turning over a new leaf and eating more vegetarian food for better health after talking to exhibitors. "I am going to be making conversions to eat vegetarian to get into better health" Moore said. "I am getting out my juicer."
Yvette Browne, owner of Sejah Farms, had fresh vegetables for sale by the door. "I am eager to be promoting organic and more natural produce and encouraging healthy eating," Browne said.
Although there was a load of information available at tables manned by people from such diverse enterprises as Love & Light Books and Inspiration, the V.I. Perinatal Care, West End Chiropractic, the Virgin Islands Vegetarian Society, Continuum Care Inc, the V.I. Sustainable Farm Institute, and Renuatum Herbal and Natural Body Care, there were other ways to learn about healthy lifestyle choices.
Healthy activities started early Saturday with the "Move It to Lose It" walk that began at 5 a.m. Cedric Bains and Ras Lumumba Corriete led 75 participants with the sounds of drums from Pueblo Golden Rock parking lot to D.C. Canegata Ballpark. At the park, everyone did Zumba followed by yoga led by Elisa McKay.
Judith Carroll, nutritional consultant, served her all organic fresh squeezed juice made from carrots, sugar apples, beet greens, parsley, and celery to the thirsty participants. A free breakfast of squash, protein and tofu salads, coconut bread, and fruit was provided by Feel Good Deli, Ital Trinity, and Vegetaria restaurants.
Bicycles were also available for riding around the park thanks to the Virgin Islands Triathlon Federation. A member of the St. Croix Hiking Society was on hand to explain the pleasures and benefits of hiking. Serena Sundaram, acupuncturist from CommuniChi Central, was doing stress relief acupuncture free to the public. Sydney Solis did Storytime Yoga with youngsters and their guardians. Shelli Olive from the Sustainable Farm gave a workshop on ten recommended plants to have in a garden or yard for survival and sustainability.
Maria Cenk, a breast cancer survivor, said it was good to talk to people about what products may be beneficial to her well being. "It was good to see what we have available here locally," Cenk said.
Kicking off the weekend, which had the theme "Turning a New Leaf" on Friday night, ecologist and environmental activist Olasee Davis and herbalist and wellness guru Ras Bobby Olivace spoke on the subject "How to Eat to Live V.I. Style."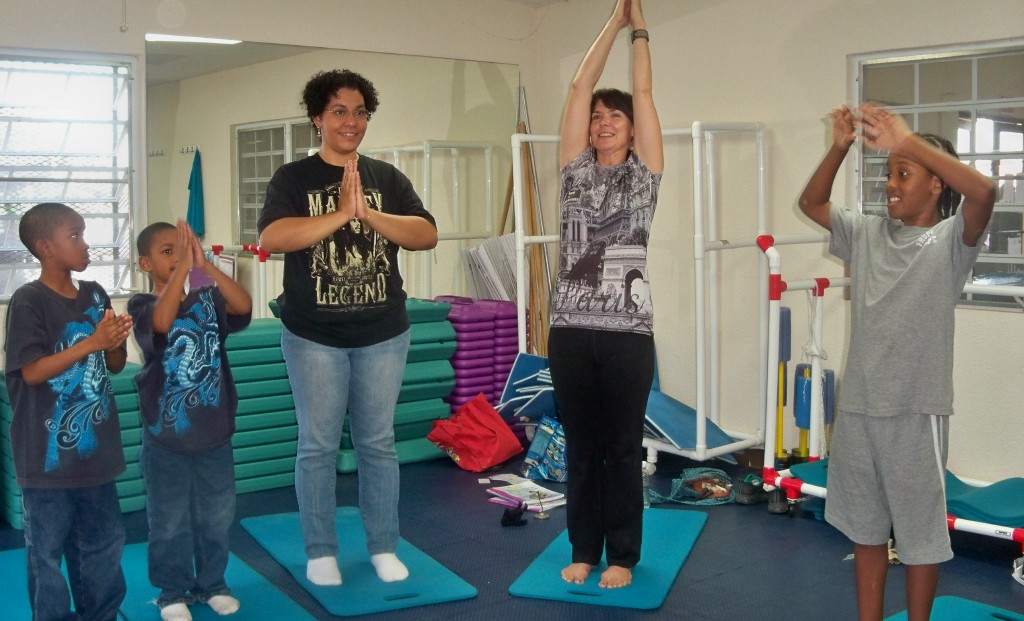 Lynda Muhammad, founder of V.I. Vegetarian Society and organizer of the festival, said last year there was a bigger turnout, and she thought maybe it was because of the news about Hovensa closing.
"Now is the time to be into wellness and better eating to help reduce stress," Muhammad said. "This is the perfect opportunity to find out how to live healthy."
The goal of the society is to promote wellness and healthy living among Virgin Islanders. For more information about the society call 332-7434, or e-mail thewellnesscoalitionvi@gmail.com.