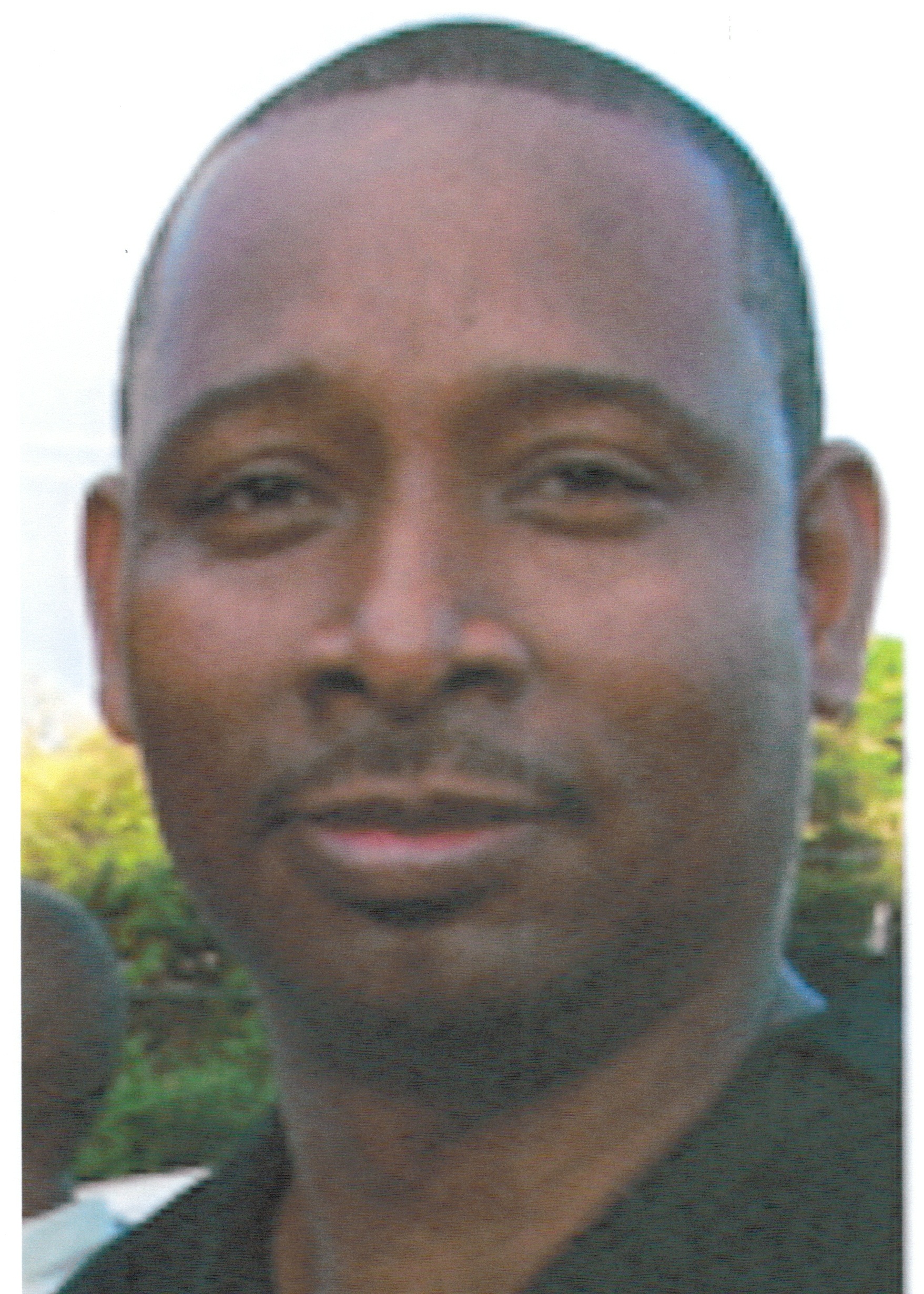 Wayne Samuel Hawley Sr., also known as "Snoop," of Estate Rattan died on Dec. 11. He was 41 years old.
He is survived by his mother, Sarah Florence Greenaway; father, Samuel Emanuel Hawley; daughter, Aaliyah Hawley; son, Wayne Samuel Hawley Jr.; sisters-in-law: Louisa Wattley and Brenda Lee Watley; sisters: Carmen Wattley Johannes, Elsie Baker and Beverly Joseph; brothers: Elvis Wattley and Carl Wattley; nieces: Kadedra Baker, Kafira Baker, Shavonne Johannes, Krystal Wattley, Kristine Wattley, Ketisha Iles and Ashley Wattley; nephews: Alex Wattley, Anthony Wattley, Kenneth Baker and O'Dani Evans; aunts: Margaret Greenaway, Florence Greenaway and Ellen Greenaway; and uncles: Alfred Greenaway, Samuel Greenaway and Arthur Tuitt.
He is also survived by cousins: Sarah, Barbara and Gussy Harvey, Richie Dee, Thomas, Joelford, William, Roysted, Keith, Freddy, James, Dana, Kathleen, Tutah, Rajendra and Cryselle Greenaway, Karen, Kathlyn, Judy, Kathy-Ann Carol, Una and Thomas Kirnon, Suzan and Mabel Allen, Wilston and Theodora Edwards, Denisteen, Cyntia, Lauretta and Sandra White, Brenda, Jacqueline, Leah and Charlton Hobson, Christine Bryan, Joycelyn Snelling, Ellen Bryan, Fiona Allen and Marilyn Bryan-Jones, Roxann and Catherine Flavius Greenaway and Clifton Flavius, Lucretia, Kenneth, Carmen, Burlines, Collette and Debbie Liburd, Mahlik Griffin and Ajani David; special friends: Oretha and John Hughes, Lloyd and Tanya Gloudon, Philbert and Glendina Issac, Hartfield Carr, William Brown, Bradley Legair, David Brown and the Hovensa family, friends and co-workers; as well as other relatives and friends too numerous to mention.
The family requests that those in attendance wear festive colors.
There will be a viewing held at 9 a.m. followed by a funeral service at 10 a.m. on Friday, Dec. 23, at Bethel Methodist Church. Interment will be at Kingshill Cemetery.
All arrangements are by James Memorial Funeral Home Inc.