The Battery was decked in its Christmas finery, Santa wore his plushest suit, and more than 100 excited kindergarten through third grade children lined up to sit on his lap as St. John welcomed the holiday season Monday with the annual Governor's Christmas Party.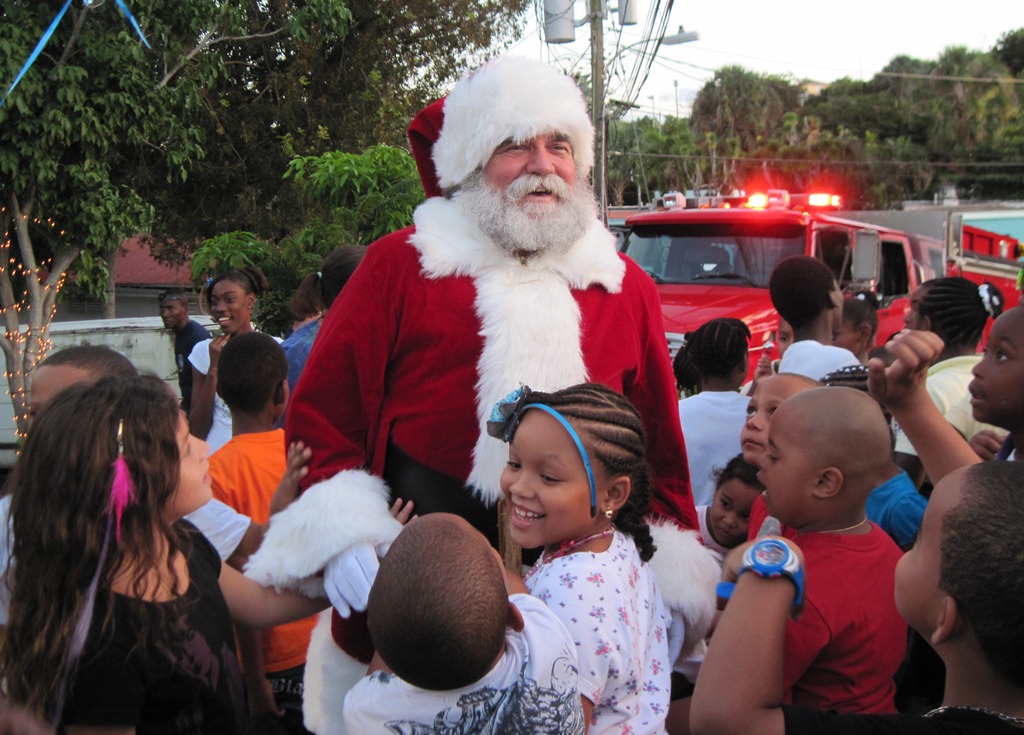 "I want a gift. I want a Christmas phone," Nia Lewis, 5, said as she waited for Santa to arrive.
Alas, she had to make do with a plush teddy bear, while the boys received Hovensa trucks. All the kids received a copy of "The Lesson Box," a children's book written by St. Thomas resident Tregenza Roach and illustrated by St. John resident Karen Samuel.
Both were on hand to autograph the books for the students.
"I was very fortunate to have parents and grandparents to read to me," Roach said, speaking about the desire to pass this habit along to a younger generation.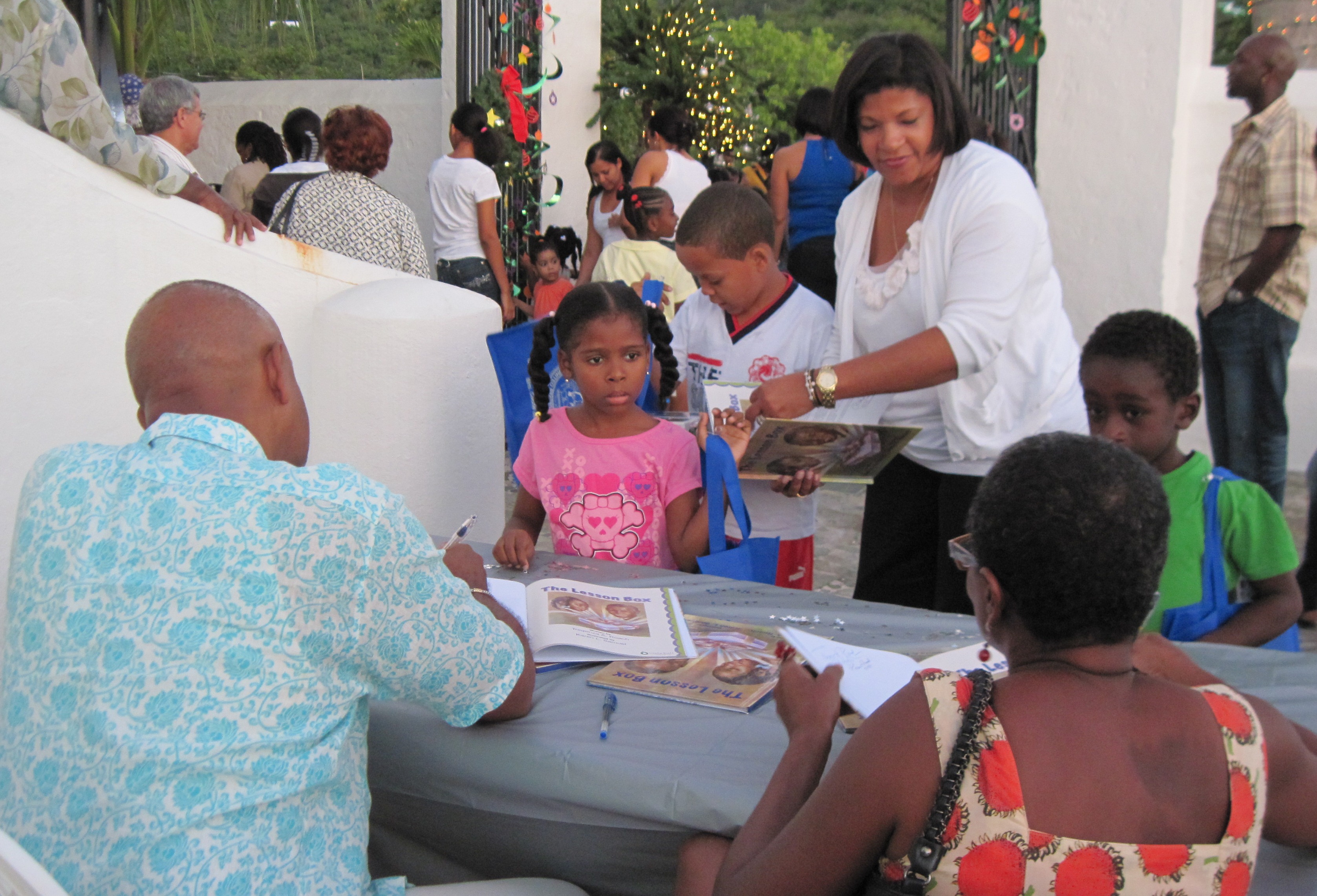 Taking a minute out from signing copies of his book, he said it's a Caribbean story about how children learn the "laws of life," including how things may be different than they appear.
Samuel said the text of the book inspired her illustrations.
First lady Cecile deJongh, on hand to shepherd the children onto Santa's lap, said distributing books for Christmas fits in with Government House's literacy campaign.
Government House staff and volunteers were cooking up hamburgers, hot dogs, veggie burgers and more for the excited children and their parents. Cupcakes decorated with Christmas designs rounded out the meal.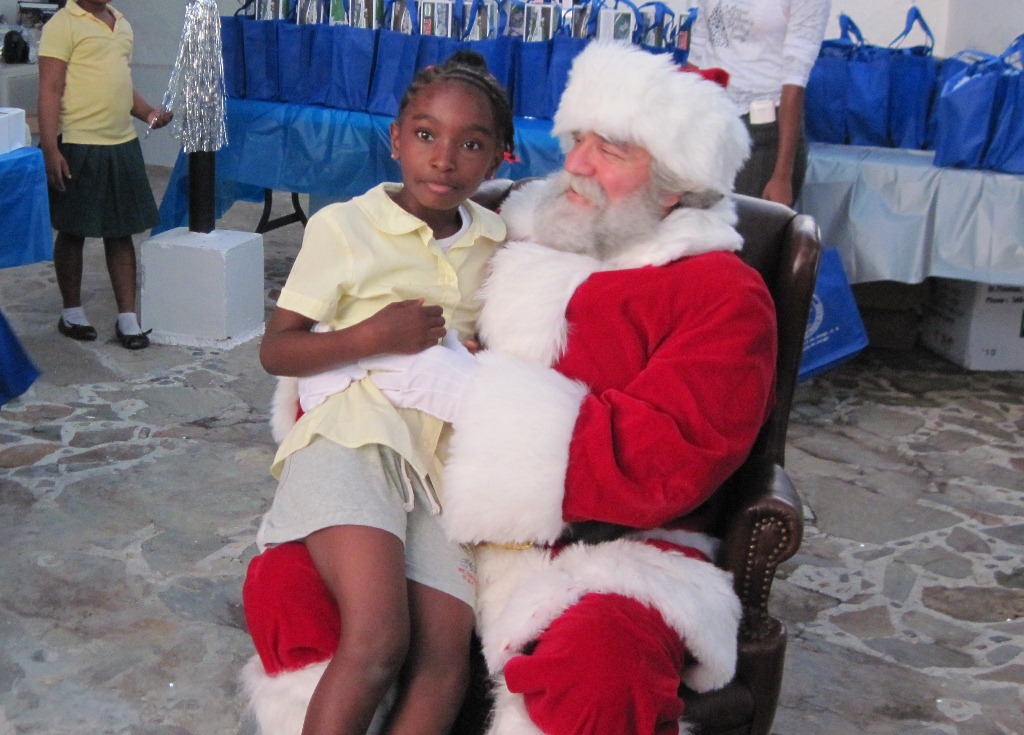 Santa arrived on the front bumper of a fire truck as swarms of children rushed down the Battery sidewalk to greet him.
Several parents said they came because their children begged them to attend the party.
"He said he wanted to see Santa," Nedra Ephraim said, as she waited with son, Shiloh Calixte. 5, to tell Santa his wish list.