Testifiers gave legislation mandating elementary school agricultural classes, school gardens, and creating a territory-wide voluntary pre-kindergarten program strong marks for good intentions, but raised concerns about the lack of money to pay for them during committee hearings Monday.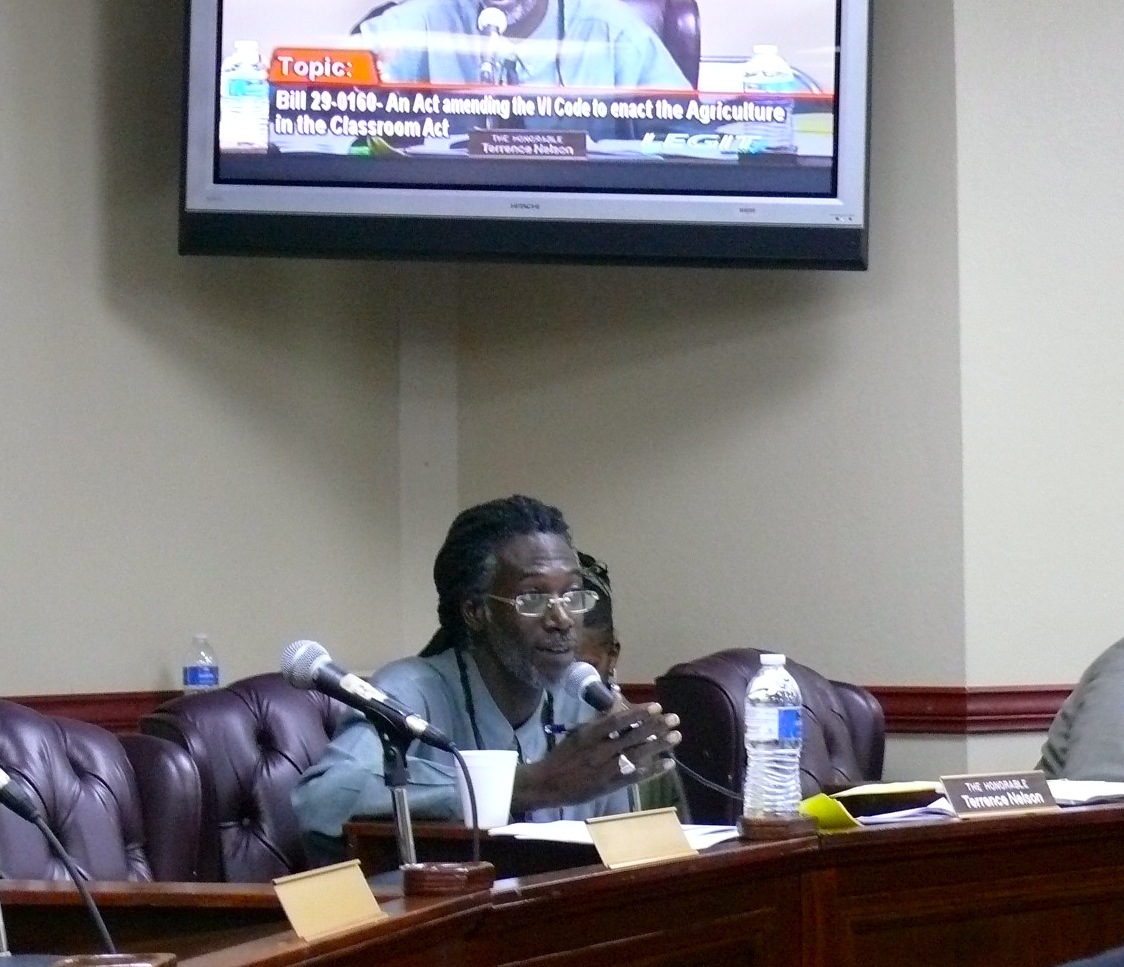 Sen. Terrence "Positive" Nelson, the sponsor of the bill to incorporate more agriculture in the classroom, said the goals are to increase interest in agriculture as a career, to help prepare future farmers be successful, and ultimately, to help the territory produce more food locally, for the sake of healthfulness and security.
Since an overwhelming proportion of the territory's food is shipped in from overseas, the islands are vulnerable to any disruption in shipping, and already gets expensive, often poor quality produce, Nelson said. "This is an investment in food security, which is an investment in national security," he added.
Education Commissioner LaVerne Terry testified in support of the bill, with a few suggested amendments. She said the department agrees: agriculture should be integrated into the curriculum at all grade levels."Both the science and social studies curricula are scheduled for revision this school year and agriculture can easily be integrated," Terry said.
School gardens are already doing well and expanding, with or without the bill, she continued.
"Currently, gardening programs have been very successful to the point that several provide produce to the school lunch programs in their buildings. Schools have also shown and or sold produce at the Agriculture Fair and Carnival Food Fair," she said.
Fiscal constraints and a regular, stable source of funding for the agriculture program were a concern for some, but the sums involved are relatively small. Agriculture Commissioner Louis Petersen testified in support of the bill's intent, but raised concerns about a measure in the bill appropriating $25,000 annually from the Agriculture Revolving fund, saying it is "literally the life blood of our operation on which we literally depend for our daily survival." Diverting that stream of funding would seriously affect the department's regular day-to-day activities, he said.
Currently, Agriculture provides free vegetable and herb seedlings to schools and the demand is increasing year to year, Petersen said. "This is definitely a positive development which indicates an increase in school gardening activities," he said. "Unless we modify our current policy of free services to schools, the full scale implementation of the … Act … would undoubtedly place an undue burden on our extremely limited resources."
Officials from the Education Department, Human Services, the V.I. Board of Education, and area nonprofit organizations all strongly endorsed the benefits of pre-kindergarten programs and said a voluntary pre-kindergarten program for public school students would likely improve test scores and academic achievement and potential for V.I. students.
However, they all raised concerns about where to find funding, and whether it would amount to an unfunded mandate; most suggested starting with a smaller, pilot program and delaying implementation from fall 2012 to fall 2013.
Terry said Education supported the bill, but said a system-wide program would need a lot of new funding and planning. More than a thousand young Virgin Islanders would be eligible each year, and if as few as half of those enrolled in a pre-kindergarten class the school system would need another 56 classrooms, she said.
"Currently, the department neither has the 56 classrooms, nor enough qualified early childhood teachers to address the needs of even half of the possible eligible students," Terry said. A pilot program would ensure the program worked and was of a high quality, and would be more affordable, she added.
"So, you are fully in support of this program except for the concern over funding?" Nelson asked Terry.
"Yes, Senator," Terry responded.
V.I. Board of Education Chairwoman Winona Hendricks said the board also supported the concept of a pre-kindergarten program, but Hendricks was blunter than Terry about the potential fiscal constraints.
"Given the current fiscal condition of the government of the Virgin Islands, and because the funding provided in the bill is from the General Fund, the Board of Education is concerned it may become an unfunded mandate," Hendricks said. "As such, the Board of Education urges the [government] to create an alternate funding source… [or] that implementation be pushed back until the government's fiscal issues are stabilized, or until a stable and continuous funding source can be identified."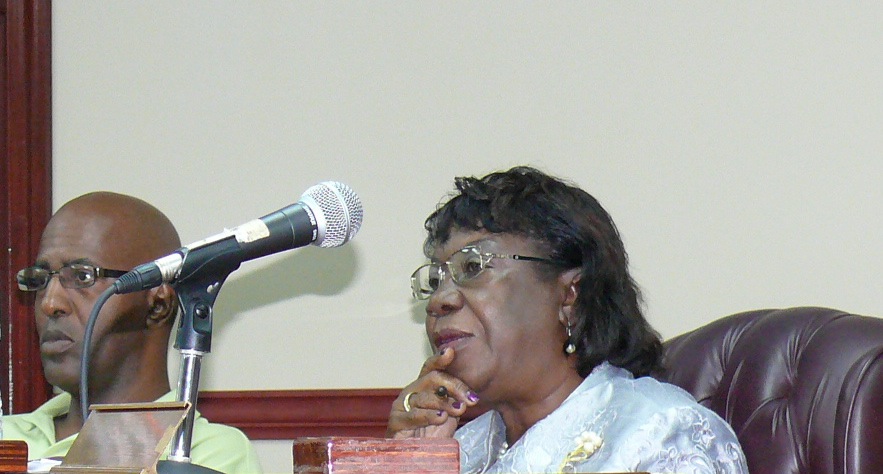 The Committee on Education, Youth and Culture took testimony on both bills, but took no votes due to the absence of a quorum. Sen. Janette Millin-Young, the committee chairwoman, said the committee would vote on the measures without additional testimony at the next committee hearing.
Present were: Millin-Young, Sens. Shawn-Michael Malone and Sammuel Sanes. Absent were Sens. Craig Barshinger, Louis Patrick Hill, Carlton "Ital" Dowe, and Neville James. Nelson and Sen. Alvin Williams were also present, but are not members of this committee.