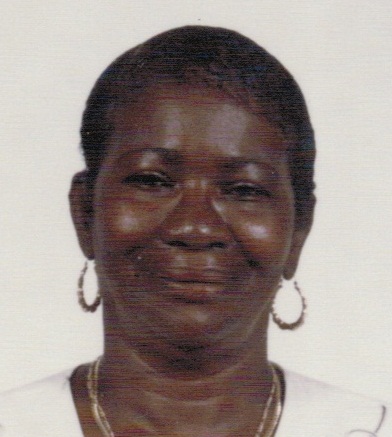 Lidia Gomez-Smith, also known as "Helen," of Estate Sion Farm died on Nov. 10, at Gov. Juan F. Luis Hospital. She was 73 years old.
She is survived by her husband, Claudius Smith; daughter, Gloria D. Smith; sons: Rafael Gomez Marchena and Moses Martinez; grandchildren: Yesenia Marchena, Yaneris Marchena, Tyjiauna Martinez, Teauna Martinez, Temora Martinez, Jeol Marchena, Nik Martinez, Moses Jaanai Martinez, Zion Martinez, Ky'Mahri R. Smith; great-grandchildren: Azaria Gittens, Jamahni Ford, Mahkenzi Marchena; daughters-in-law: Tayuana L. Martinez and Carmen Marchena; sister, Monica Gomez; brothers: Juan Gomez, Adolfo Gomez and Fito Gomez; nieces: Cureene Smith, Cindy Smith-Samuel, Lydia Figueroa and Anna M.; nephews: Errol Smith Jr., Delroy Smith and Raphelto Gomez; and uncle, Anselmo Gomez.
She is also survived by special friends: Georgetta Smith, Errol Smith, Jean Kelly, Mirta Martinez, Maureen Fyfield, Terri Brow and Elma Felix; cousins and other relatives: Rochelle Gomez, Maude Roberts, Sherrice Payne, Kalen Williams, Lambert Woods, Auhelina Joseph, Tina Joseph, Raymond Joseph, John Joseph, Nelly Cruz, Denise Parris, Norma Cristtana, Lockhart family, Felix family, Smith family, Martinez family and Derima family, Church family: Iglesia De Dios Sol de Justicia and Anglican Church, Ortis family, Camacho family; as well as other family and friends in the U.S. Santo Domingo, Puerto Rico and the Virgin Islands are too numerous to mention.
The family requests that those in attendance wear festive colors!
A viewing will be held at 10 a.m. followed by a funeral service at 11 a.m. on Thursday, Nov. 17, at Kingshill Memorial Funeral Chapel. Interment will be at Kingshill Chapel.
All arrangements are by James Memorial Funeral Home Inc.