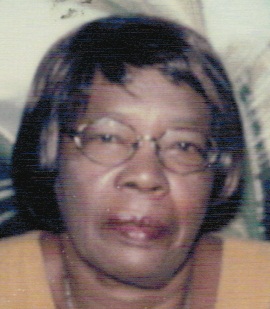 Rachel Theophilus Sealy, also known as "Tepo" or "Necess," of Estate Diamond died on Oct. 27, at the Juan F. Luis Hospital. She was 71 years old.
She is survived by her companion, Raymond Martin; daughters: Leocadia dindin Theophilus and John and Marilyn Theophilus; sons: Darius Theophilus, Paul Theophilus, Dennis Theophilus, Augustin Theophilus, Marcus Theophilus and Christus Theophilus; grandchildren: Pauline Theophilus, Lesha Theophilus, Igenus and Chantal Felix, Denver Modeste, Mclean Anthony, Shamean Theophilus, Camillus Stephen, Lyndon Theophilus, Christiana Theophilus and Emily Theophilus; five great-grandchildren; daughters-in-law: Marlene James and Saintalee Bicar; son-in-law, Nickson John; sisters: Alita Theophilus and Joycelyn Phillip (SLU); and brothers: Alphonse Theophilus and Hubert Phillip (SLU).
She is also survived by nieces: Lucille Chitolie, Cindy Edwards, Cynthia Satney, Merlene Ashby (Bab), Yvonne James (SLU), Coletta and Julie Phillip (SLU), Sandrena Theophilus, Audula Desir, Marsha and Emilie Theophilus, Marva and Terry Phillip, Andrea Decembre (Orlando) and Liz Theophilus (Texas); nephews: Cuthbert, Wilson, Norman and Duncan Edwards, Pastor Carol Phillip (Trinidad), Lucas Theophilus (Fla.), Arthur and Marvin Phillip, Alvin Barry and Ivan Theophilus, Collins Theophilus, Regis Felix (NY), Serta Phillip (NY), Tytus and Duwe Phillip (SLU) and Trevor Ermay (Bab); great nieces: Khadidra Armstrong, Krystal Armstrong, Lakeisha Auguste and Anastasia Auguste; and great nephews: David Armstrong Jr., Dante Armstrong, Lasean and Jahkeem Auguste, Kasan and Kaiel Wheatley.
Other survivors include brother-in-law, Matial Phillip; sister-in-law, Electra Phillip; uncle, Ignatious Lionel; special friends: Bernard and Bernadette Gaston, Cela Dujon, Adette Couloute, Marie Agustin, Patrick Henry and Mr. Jones; cousins and other relatives: Cotilda Isaac (Curacoa), Luvisca, Lucy, Ulita and Aloysia Theophilus, Esma Modeste, Thomas Peters, David Joseph, Valencia Gustave, Paul and Rome Nicholas, the Modeste family, the Lionel family and George Theophilus; as well as other relatives and friends too numerous to mention.
There will be a viewing held at 10 a.m. followed by a funeral service at 11 a.m. on Thursday, Nov. 10, at St. Joseph's Church. Interment will be at Kingshill Cemetery.
All arrangements are by James Memorial Funeral Home Inc.