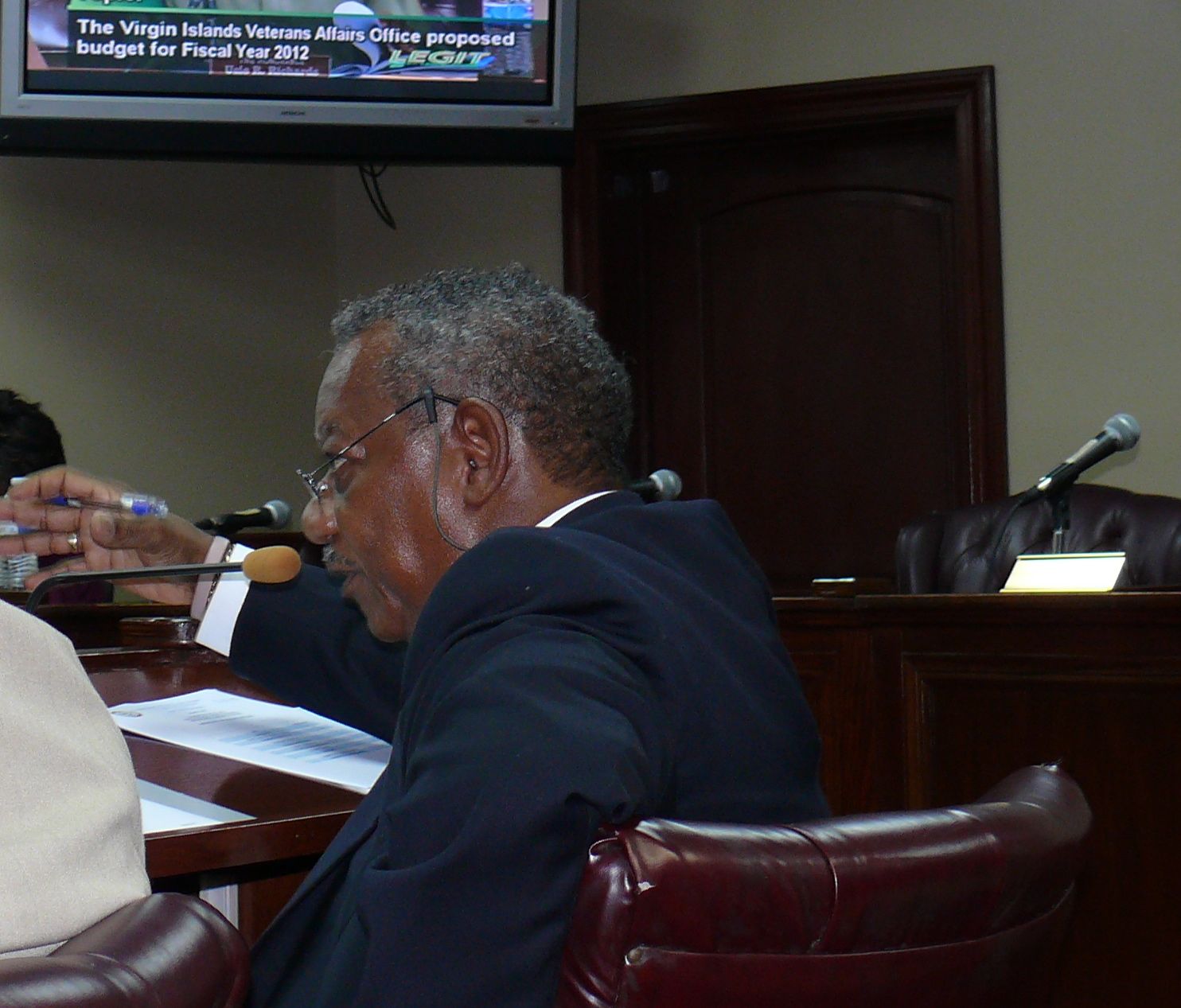 Two new unfunded mandates—one local, to provide paper ballots to anyone who wants one, and a federal directive to send absentee ballots to overseas military—will cost hundreds of thousands of dollars putting the V.I. Election System in a bind, officials said during budget hearings Tuesday.
"The amount originally recommended … would have met the functional cost of the district board, provided that no further mandates were required of the Board," said Joint Boards of Elections Chairman Rupert Ross. "Unfortunately this is not the case," he said.
The paper ballot law will require new ballot boxes, more supplies, greater transportation expenses, additional staff and elections officials, Ross said. And the need to comply with the federal requirements of the Military and Overseas Voter Empowerment Act's mandate to send absentee ballots to all overseas military at least 45 days before a federal election will expand the election cycle as the boards await more absentee ballots being returned, thus increasing costs, he said.
Supervisor of Elections John Abramson Jr. testified to the same concern.
"The Election System is in need of an additional $700,000 dollars solely for the purpose of implementation of elections," he said.
The Legislature also needs to pass legislation to make the local law conform to the federal MOVE Act, Ross and Abramson both said. Ross said proposed legislation had been sent to Senate President Ronald Russell.
Sens. Usie Richards and Carlton "Ital" Dowe, the committee chairman, both suggested the Joint Boards should vote on a formal recommendation to the Legislature and then send the recommendation, along with draft legislation to carry out the needed changes to the law.
Similarly, when the topic of possible appropriations to purchase new voting machines came up, several senators said the Joint Boards needed to come up with a specific proposal before the Legislature could act. The Joint Boards are arranging for demonstrations by voting machine companies, after which they will narrow down the options and prepare a proposal, Ross said.
Elections officials were before the Finance Committee to discuss the V.I. Election System 2012 proposed budget of $1.3 million—a decrease of $149,000 from the current year. Of that, $603,000 is for salaries and wages, $217,000 for benefits, $402,000 for "other services and charges," $64,000 for utilities and $42,000 for supplies.
As of Aug. 23, there were 24,009 registered voters on St. Thomas, 1,720 on St. John and 26,048 on St. Croix, Abramson said.
The committee also heard testimony from Veterans Affairs Office Director Morris Moorehead regarding his office's recommended 2012 General Fund appropriation of $380,000 for 2012—a $32,000, or 8.8 percent, decrease from last year.
The Office of Management and Budget projects another $165,000 in other local funds from the V.I. Lottery and the Division of Licensing and Consumer Affairs for a total operating budget of $545,000. Of that, $270,000 is earmarked for salaries and wages and $95,000 for benefits. Supplies come to $3,000 other services and charges come to $12,000.
Veterans Affairs is requesting $446,000 from the General Fund, or $66,000 more than recommended by OMB. Higher personnel and benefit costs in Moorehead's budget account for the entire difference between the governor's recommendation and Moorehead's request.
As every year, the government is appropriating another $400,000 for medical travel and burial expenses. This funding is not part of Veterans Affairs' operating budget.
There has been a major increase in travel expenses for veterans heading off-island for medical treatment, Moorehead said. "Due to the increased cost of travel we have projected to spend in excess of $200,000 in 2012 and may require a supplemental appropriation," Moorehead said.
No votes were taken at the budget oversight hearing. Present at the meeting were Sens. Patrick Hill, Nereida "Nellie" Rivera-O'Reilly and Carlton "Ital" Dowe. Absent were Sens. Celestino White, Shawn-Michael Malone, Janette Millin-Young and Patrick Sprauve.