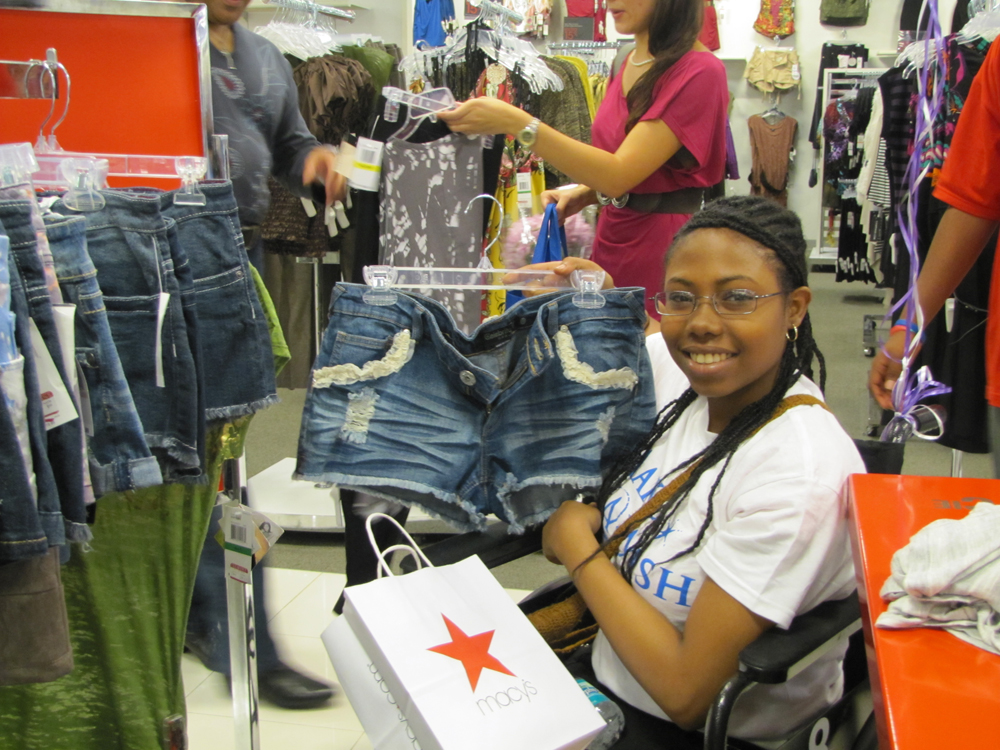 Rabbi Arthur Starr had hardly stepped down from the Hebrew Congregation of St. Thomas historic synagogue two years ago before he found a new mission in the community: the local chapter of the national Make-A-Wish Foundation.
"I'm really passionate about this cause," Starr says. "You'll see when you talk to me."
Starr's oldest daughter, who works for Make-A-Wish Foundation in Raleigh, N.C., shared stories with Starr and his wife, Linda, which prompted them to get involved.
Noting their empathy, Starr said, "I feel for these families, you know, there but for the grace of God …."
So the inspiration to set up a St. Thomas chapter was set in motion.
"We went to the national desk, where we learned, because of the cost of a paid staff, that it would be more feasible to become a part of the Southern Florida Chapter of the foundation."
Starr said it took almost a year to establish, but the V.I. Make-A-Wish chapter is alive and active, staffed entirely by volunteers, with a 12-member board.
Starr says the South Florida chapter takes care of all the staff work, including public relations, and has sent trainers to the island to meet with the volunteers and members of the medical community.
While speaking of how the foundation got started, Starr is aching to talk about V.I. youngsters being helped. "We've had five wishes granted already," Starr says, "and four have taken place."
The Make-A-Wish Foundation started simply in 1980 in Arizona where 7-year-old Chris Greisius was being treated for leukemia. His dream to was to grow up to be a police officer.
U.S. Customs Officer Tommy Austin had befriended Chris and his mother, promising Chris a ride in a police helicopter. Austin arranged for more than a helicopter ride. He got his own police uniform with a full ceremony.
Though Chris passed away shortly afterward, buried in his uniform, the experience inspired his mother and officers to create the Chris Greicius Make-A-Wish Memorial – which later became known as the Make-A-Wish Foundation. (See link at story's end for full story.)
The organization has blossomed into a worldwide phenomenon, reaching more than 193,000 children around the world, one of whom is Jamila Dyer of St. Thomas. Dyer, a 14-year-old Addelita Cancryn Junior High School student suffers from sickle cell anemia. Dyer's dream was a bona fide shopping spree.
The pretty teenager flew to Miami, Fla., with her father and three brothers, where they stayed at an oceanfront hotel and were taken by limousine to the Adventura mall, where Jamila was treated with special shoppers, a decorated shopping cart and load and loads of clothes, bags and shoes.
Jamlila's family is unique, Starr says, in that three children in the family all have the same disease. Her brother, Josiah, also had his own shopping spree, and her younger brother, Chad, is scheduled for a trip to Orlando Disney in December.
Granting a wish is a simple process. The foundation works from the moment it receives a wish request to make it happen as soon as possible, Starr says. Children can be referred by their doctors, social workers, other health care professionals, family members—or even themselves.
Once a referral is received, a member contacts the child's physician to verify eligibility. Each wish child must: be between the ages of 2 and a half and 18, be diagnosed with a life-threatening medical condition, live or be treated in one of the counties or territories in the South Florida chapter, and not have been granted a wish by that chapter or any other chapter.
The average cost per wish is about $5,000.
Trainers from the Florida chapter have made two trips to St. Thomas to meet with volunteers and members of the medical community, versing the wish-granters on how to proceed.
St. Thomas has a team of about 12 volunteers, led by community activist Maria Ferreras and physical therapist Cheri Ward. Starr refers to Ferreras as his "right hand."
He says, "When we got a call about a boy arriving from Albany for a beach vacation, Maria met the family at the airport, got them gift bags, a limousine to take them to their hotel, and arranged with the airline for the pilot to welcome the youngster, announcing his arrival to everyone on the plane."
Ferreras says she is bowled over by the foundation's professionalism.
"I have never worked with anyone like them. They can handle anything. From the minute a child steps out of the front door with their family, they arrange everything. The family doesn't spend a penny. They plan with phenomenal precision," she said.
She says the training teaches you to be savvy about what the child wants. "A 3-year-old child doesn't want to go to Paris, but his family may want to. You have to listen to the child to extract what he or she really wants. We ask: 'If you could go anywhere, where? Meet anybody, who? have anything, what? and be anybody, who?' Then we narrow it down."
Ferreras says the foundation is "especially wonderful for V.I. children, who are limited in travel to begin with. They may want to go to Rockefeller Center or to the Colorado Rockies or somewhere to see snow. We never make a promise, but we will move hell and high water to see the kids get what they want."
Starr says, "In fact, one girl just wanted to meet Justin Beiber – I'll admit I didn't know who he was. We flew the family to Albany where he was performing. They were picked up by limo, taken to their hotel, given a gift certificate for Macy's, and the next day she met Beiber. She said he sat with her for about an hour and talked. She said 'He hugged me three times.' "Her mother said she wants to be a part of our team."
Often filled with emotion while talking about the foundation, Starr pauses. "I still get so choked up when I talk about these families," he said.
For more information or to refer a child, volunteer or make a donation, call 340-513-8213 or visit www.sfla.wish.org.