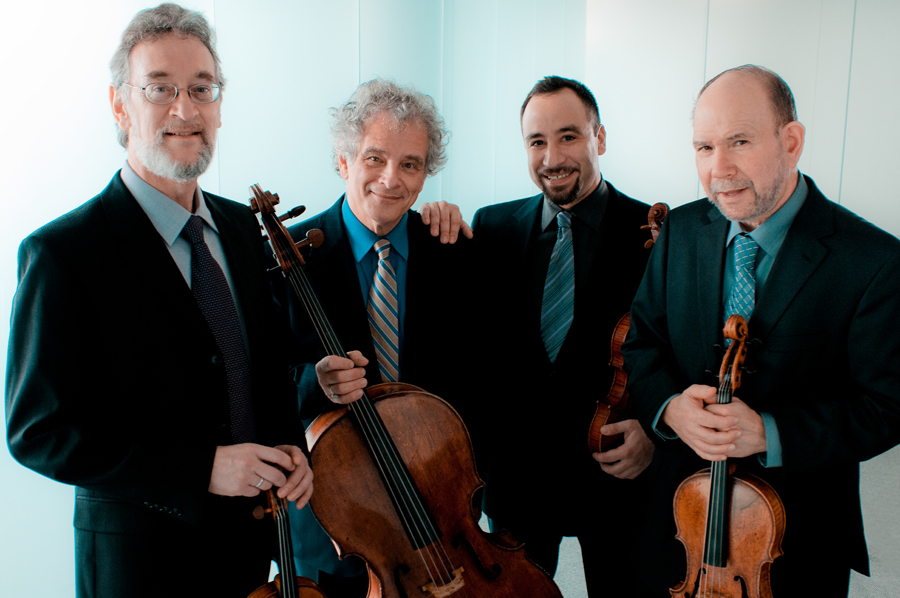 The Forum will open its season for 2010/11 with the Juilliard String Quartet. The performance will be held Thursday, Oct. 28, at Prior-Jollek Hall, Antilles campus.
The string quartet is internationally renowned and admired for performances characterized by clarity of structure, beauty of sound, purity of line and extraordinary unanimity of purpose. Celebrated for its performances of works by composers as diverse as Beethoven, Schubert, Bartók and Elliott Carter, it has long been recognized as the quintessential American string quartet. Founded in 1946 under the leadership of violinist Robert Mann, the Juilliard String Quartet is now in its 10th presentation. Its ability to continue when other established quartets have disbanded is attributed to its ability to renew itself with the arrival of new generations of musicians.
The program will consist of: Quartet in A Major, Opus 20, No. 6 by Franz Joseph Hayden; Quartet No. 5 by Béla Bartók; Quartet in A Minor, Opus 51, No. 2 by Johannes Brahms
The Juilliard String Quartet performance will be at 8 p.m. on Thursday, Oct. 28. Tickets are $40, ($10 for teachers and $5 for students with ID) and are on sale at Reichhold Center (693-1559), Dockside Bookshop, Interiors (Ft. Myer) and Home Again (Red Hook Plaza).
Other performances for the Forum 2010-11 Season will include:
November 20: Four Poets at Old Stone Farmhouse
January 20: Egyptologist Mark Lehner at Prior-Jollek Hall
February 19: Harlem String Quartet with Pianist Misha Dicher at Prior-Jollek Hall
March 3: Julian Schwartz, Cellist and a Pianist Pauline Yang from Casals Festival at Prior-Jollek Hall
April 16: Cavatina Duo, Flute and Guitar at Prior-Jollek Hall