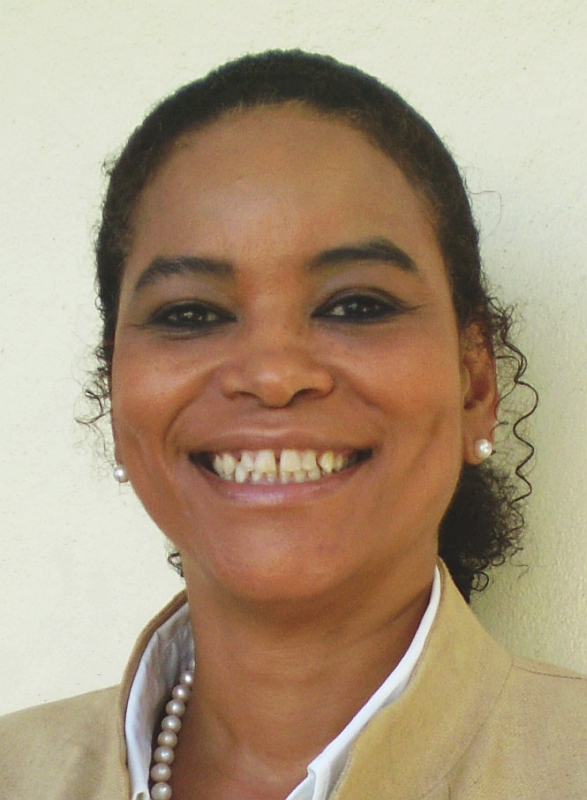 People on St. Croix haven't had a watchful eye on the disabled community, Stephanie Barnes says, so she is keeping that watchful eye herself as an advocate for children with disabilities.
Federal plans provide for the children, Barnes says. Locally, however, she sees special-education departments getting funding and materials and not totally implementing the plans.
To illustrate the weakness of the present process, she recounts an incident where a kindergarten student with autism was sent home the first day of school. The teacher didn't have the girl's individualized education plan (IEP).
Barnes's personal journey began in 1993 when she and her family were living in Washington, D.C. Her son, Harry, who was on track, talking like any 2-year-old, got his measles, mumps and rubella (MMR) shot. That evening he became seriously ill, with blood coming from all of his orifices. They rushed him to the ER. Eventually a panel of six doctors from John Hopkins gave her the news that her son was autistic. She, like other parents, believes the MMR vaccine caused it.
"It was like the voice of doom," Barnes says. "They practically issued a life-long sentence that Harry would be a vegetable. My walk in life is for my son — he dictates my journey in life."
At that point, she began a new journey. She started researching what could be wrong with her son, as well as driving long distances to get Harry to therapy of all sorts. He lost his ability to speak and regained it five years later.
"I made the choice to learn as much about autism spectrum disorder as possible and share the knowledge with other parents," she says.
About three years ago, Barnes felt it was time to return home to her native St. Croix. She moved from Michigan after being away for 30 years, leaving behind a lucrative business selling real estate online. General Motors was one of her clients.
Barnes has a degree in sociology from Carroll College in Wisconsin.
"I am back here today using the degree," she says.
After returning home, she couldn't find the right school for Harry and felt disappointed in the state of special education at the state and local level. So Bares decided something had to be done for children with disabilities. She founded the V.I. Autism Network in 2007.
It is a non-profit organization under the St. Croix Foundation, with 10 board members. Barnes, the president, holds monthly meetings at Pelican Cove. About a dozen parents attend the meetings, and the number is growing. A lot of parents are in denial and romanticize that their child is not disabled, she says.
"Everybody wants to be perfect," Barnes says. "It is not easy dealing with it. It is a lot of work and heartache. There is a lot of family insensitivity, and family support is needed."
She hopes to establish a computer training and career technical center to enhance the autistic individual's gift in technology. Harry can do things on the computer she can't do.
The Autism Network and Kingshill School is partly funded by Hovensa, and she is always working on fundraising. Barnes volunteers at V.I. University Center for Excellence in Developmental Disabilities.
Barnes has Harry enrolled at Kingshill School in Larraine, where she has designed a curriculum for him. Harry is even doing geometry. Barnes says Kingshill is not just for children with disabilities.
Last April, in recognition of National Autism Month, she organized an autism workshop at the University of the Virgin Islands in conjunction with V.I. University Center for Excellence in Developmental Disabilities, where she volunteers. Barnes has plans for an autism walk next April with a celebrity guest. She has organized an autism kite-flying event, too.
Spirituality and exercise keep her going, Barnes says. She and Harry go to the gym four times a week, and he loves it.
"This journey is 24/7 — until death," Barnes says. "I have to be spiritually grounded."
Barnes takes Harry with her everywhere she goes.
"I don't make excuses for his autism," she says.
She has spent many nights crying.
"I spend more time laughing than crying, though," Barnes says.
She is presently working on a book about autism. For more information about the V.I. Autism Network, email viautismnetwork@gmail.com or call 626-3330.