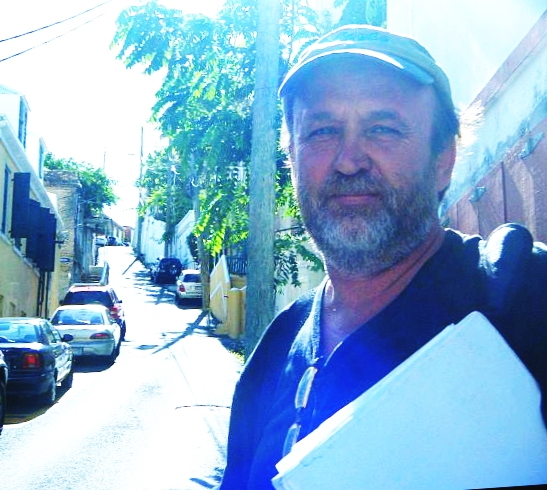 They came from different parts of the island, but their stories are the same: They are the products of single-parent households, failed school systems and public-housing communities that keep fresh in their minds the reality of gun violence and the toll it takes on friends and family members.
They are all between the ages of 16 and 24, and know that they can make the money they need to support their own children by selling drugs on the street.
But, somehow, they've chosen not to. Instead, they get out of bed before 8 a.m. every weekday and work until early in the afternoon fixing balconies, revamping abandoned buildings downtown and helping to clean up neighborhoods. Through a program called My Brother's Workshop, they're building the skills they'll need to get an entry-level job as a plumber, electrician or construction worker.
Over the past few months, 18 young men have become involved in the program, and a steady stream of calls comes in daily from others who want to join. One young man was even killed — shot to death in the dark of early morning on St. Thomas — while waiting for another spot to open up.
The tie that binds them all together is hope, says Scott Bradley, who runs the program through the St. Thomas Reformed Church. Each and every young man that comes out to work has a desire to do something with his life and is still open to playing something other than the hand he's been dealt.
It's easy to see that Bradley is attached to the young men he works with every day. He is protective of them, not willing to openly discuss their names or various life stories, but is also their biggest promoter, describing them as smart, hard-working and determined.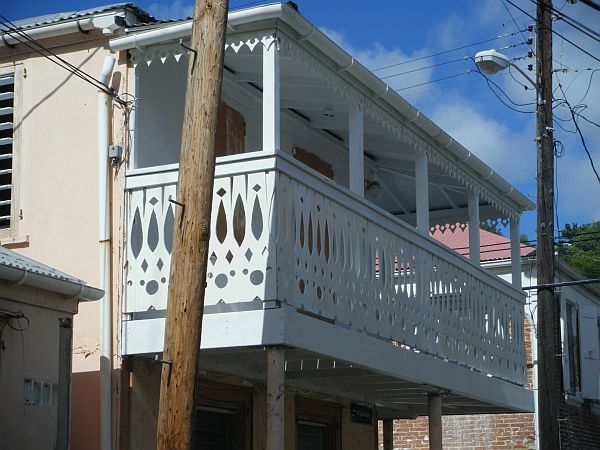 He proudly shows a slideshow of their accomplishments. The first three participants in the program joined last December, and since then the group has installed a new electrical system in the history building of the church, rebuilt and replaced pumps at Yvonne E. Miller Bowsky Elementary School, and put together custom-made bunk beds for a family in Estate Tutu.
The Reformed Church recently bought three abandoned buildings downtown for the group to renovate, and in one of the buildings they have already started building a water-purification system. In the meantime, they have been making custom furniture for a family with disabilities in Estate Tutu.
Local contractors such as Steve Young and Mike Weinzettle come in to work with the young men, who get paid $50 a day through the program, but work as volunteers on the various projects, which now include building five new classrooms at the Ivanna Eudora Kean High School. Generally the program runs for 12 weeks, but most of the participants have stayed on much longer.
"So far only one or two have left after the first three months," Bradley says. "It takes a lot of time in the beginning to win their trust, and only once that happens can we move on from there."
And once they become involved, they're a part of the program for life, he says.
Bradley, who has lived on-island for the past six years, is a retired industrial engineer whose job has taken him through various inner cities throughout the mainland. A devout Christian, he feels a duty to help out in whatever community he's in and found a willing partner in the Reformed Church, which had been looking to start an outreach program for at-risk kids.
Shrugging off the labels, Bradley simply says that he has a "soft spot" for kids that "get off to the wrong start." He says his goal is really to teach the group that they're all "worth something."
And that message is starting to get through, Bradley says.
"These guys don't even let me finish my coffee in the morning before they start calling and showing up ready to work," he jokes. "It's wonderful. My favorite thing to see is when they succeed at something and that little light goes on. You can see it in their faces — it's overwhelming."
Bradley's least-favorite thing about the job, however, is feeling like he can't do enough to make a difference in the community. Funding for the program is "a moving target," he says. The church does as much as it can, and the Labor Department recently sponsored 12 of the young men, but the rest comes through donations and fundraisers like yard sales.
Meanwhile, because of the lagging economy, several construction businesses have shut down, cutting down the number of jobs available for the program to take advantage of. Bradley says the group has been creative in its tasks, but the goal is to continue to work and keep everyone's hopes up.
"You don't have to be a bad kid to get into trouble," Bradley says. "Ultimately it's about keeping these guys working, doing something productive, so their frustration level doesn't go up. So we need a lot more programs like this and we need a lot more people to get involved."
To get involved with the program, or to contact Bradley, call 776-8255 or 514-8303, or email mybrothersworkshop@hotmail.com.