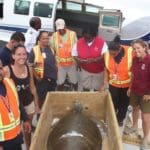 The Nature Conservancy, U.S. Fish and Wildlife officials and volunteers all worked together over the last month or so to rescue an injured green sea turtle on St. Croix and take her to St. Thomas's Coral World.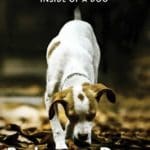 Follow your dog into the world of smells. "Being a Dog" is one great book to sniff out.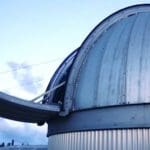 The University of the Virgin Islands Board of Trustees approved a bachelor of science degree program in physics with a concentration in astronomy during its quarterly meeting Saturday.
The V.I. Waste Management Authority (VIWMA) reports that its wastewater treatment plants are being impacted by the illegal dumping of wastewater at manholes in the territory.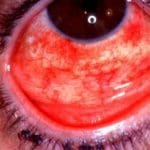 The V.I. Department of Health confirmed an epidemic outbreak of a viral eye infection known as Keratoconjuctivitis on St. Thomas.
Three St. Thomas men have been arrested in two separate cases and charged with possession of cocaine with intent to distribute, U.S. Attorney Ronald W. Sharpe said in a Monday news release.
The V.I. Casino Control Commission on Friday extended for one year the license of Divi Carina Bay Casino and extended for six months VIGL Operations' temporary operating certificate.
Major League baseball player Jabari Blash has come a long way from the days when he was picking mangoes and genips by the side of the road in Bordeaux on St. Thomas.
Toddlers, ELC (Pre-K through K) students and first grade classes from the Antilles School celebrated Fire Prevention Week, Oct. 9-14, on Wednesday with a visit from Virgin Islands Fire Services officials.
Businesses that are behind on paying V.I. gross receipts taxes can avoid penalties and interest if they pay by Jan. 3, 2017, according to V.I. Internal Revenue Bureau Director Marvin Pickering.