Rod Windley and his team aboard the Gulf Rascal fished so far east that they were out of radio communication for the day, leaving the rest of the tournament participants to wonder if the anglers aboard their 68-foot Hatteras were having a feast or famine of blue marlin catch and releases.
Two off-duty police officers found shot to death on a Frederiksted beach appear to have not been targeted because they were cops, Gov. Kenneth Mapp reported at a news conference Thursday.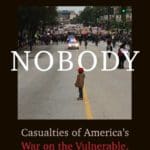 "Nobody" by Marc Lamont Hill, foreword by Todd Brewster c.2016, Atria                  $26              250 pages Charges dropped. You were surprised but not surprised. Hopeful that it...
There are well over 120 boards and commissions established in V.I. law. Here is a list of 31 of the most important boards that many residents and business people interact with.
The V.I. health care system is much better than it was 20 or 30 years ago, practitioners say, but there is still room for improvements.
There are nine trade licensing boards which the Division of Licensing and Consumer Affairs overseas. Below are those boards and members as of Aug. 9, 2016.
Being assertive means being positive and confident. You are aware that you are a worthy person with your own special gifts. You think for yourself and express your own ideas. You know what you stand for and what you won't stand for. You expect respect.
Police are looking for Kiara Fahie, 16, who was last seen Monday in the area of Estate Frydenhoj wearing long black and white animal print pajama pants and a green short sleeve shirt.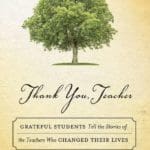 If you're a student or about to be one, remember this title; you'll want it for later in the year, at gift-time. Thank a teacher if you can read "Thank You, Teacher."
Tres Abraham, 37, who was wanted on suspicion of economic crimes, turned himself in to the V.I. Police Department on Monday.