Everybody knows that double is better in sales (Buy-One-Get-One!), socks, and help (two hands make light work). It takes two for marriage, a duet, tennis team, and a tango. And in the new novel "Two Good Dogs" by Susan Wilson, two tails are better than one.
The St. Thomas East End Medical Center Corporation will celebrate National Public Health Week with the opening of its new dental suite on Friday, April 7, at Tutu Park Mall.
Jashawn Bailey, 30 of St. Thomas, pleaded guilty Monday in federal court to possession of a firearm with an obliterated serial number, acting U.S. Attorney Joycelyn Hewlett announced.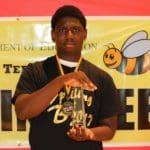 Following nine rounds of exciting competition, Z'Qi Chapman, an 8th grader at Church of God Holiness Academy on St. Croix, emerged as the 2017 Territorial Spelling Bee Champion.
Trust is having faith in someone or something. It is a positive attitude about life. You are confident that the right thing will happen without trying to control it or make it happen.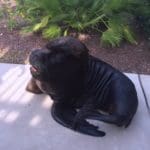 Freddie, a 620 lbs., 6-year-old male, and Rose, a petite 250 lbs., 14-year-old female, traveled on their own private charter plane to St. Thomas.
The Board of the West Indian Company Ltd. (WICO) gives its analysis of the cruise ship industry in the Virgin Islands and where it's headed.
Honesty is being truthful and sincere. It is important because it builds trust. When people are honest, they can be relied on not to lie, cheat, or steal. Being honest means that you accept yourself as who you are. When you are open and trustworthy, others can believe in you.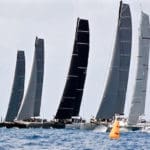 The St. Thomas International Regatta got underway Thursday with the Round the Rocks Race, as 23 boats took their start on a 21-nautical mile course that circumnavigated the U.S. Virgin Island of St. John counter clockwise.
Nilda Morton, 32, of St. Thomas, was sentenced today to 97 months in prison, followed by five years of supervised release for possession of cocaine with intent to distribute.