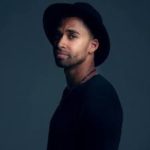 Intellectual Global Concepts, (IGC) Coral Bay Caribbean Oasis, RTPark, the University of The Virgin Islands (UVI) and Grammy Award-winning jazz drummer Dion Parson are presenting the "Music Is Life" benefit that will be held on May 18-19, at The St. John Bayfront at The Coral Bay Caribbean Oasis.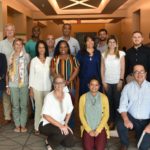 The development of the report on the State of Marine Habitats in the Wider Caribbean (SoMH) and the Regional Strategy and Action Plan for the Valuation, Protection and/or Restoration of Key Marine Habitats in the Wider Caribbean 2021-2030 (RSAP) will result in new tools for the sustainable management of coastal resources regionally.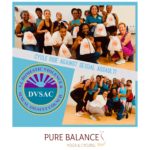 April is Sexual Assault Awareness Month and Pure Balance teamed with the Virgin Islands Domestic Violence and Sexual Assault Council (VI DVSAC) for an indoor cycling ride to raise money to help the cause.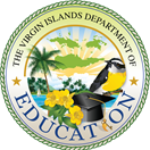 The Virgin Islands Department of Education (DOE) has announced its 2019-20 school year registration for students in both the St. Thomas – St. John and St. Croix Districts.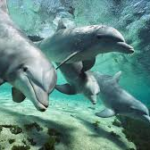 NMFS is responding to the public's request for an extension of the public comment period and public hearing on an application submitted by the Chicago Zoological Society for the importation of three bottlenose dolphins from Coral World for public display.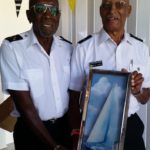 The STTSPS is one of 450 squadrons that make up the Caribbean District and is one of 45,000 that comprise the United States Power Squadrons Inc.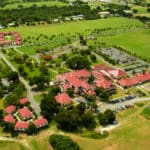 Here is what's happening on both campuses of the University of the Virgin Islands.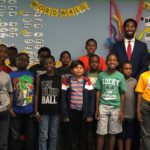 The two-hour workshop, facilitated in partnership with the jeniusLogic Foundation, introduced students to the logic-based analysis required for writing and debugging codes using the coding language Swift.
The Top Ensemble Honorees of the 2019 14th Annual Vento Shakespeare Festival, presented by Pistarckle Theater, were the eight students of the St. Croix Educational Complex, guided by teacher Alicia Ramos.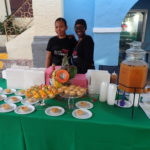 Almost 40 restaurants, caterers and beverage distributors gathered on Queen Cross Street Thursday night for the 19th annual A Taste of St. Croix. Eight...