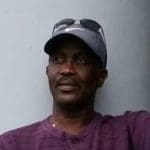 Bentley Leroy Brookes, better known as "Ben" of Nevis, died on Sunday, June 18, at his St. Thomas home.
Donna Brooks-Allen, loving wife, mother, grandmother, sister, aunt, cousin and friend to so many, died at the age of 52 at Brigham and Women's Hospital on June 19.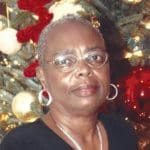 Cynthia Malone Warrell, better known as "Cynthie and Den Den," died on Saturday, June 10, at her residence on St. Thomas.
Uriel Theophilus Rogers, radio personality, better known as Rev. Uriel T. Rogers, died on June 16.
AT&T representatives joined Rotary Sunrise members at Jane E. Tuitt Elementary School's graduation ceremony.
The participating mothers and babies received home care visits from prenatal through the baby's second birthday.
For the past two years, the V.I. Sports Training Academy's youth tackle football league for middle schoolers has been working out its kinks, but...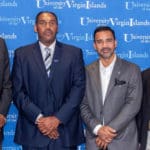 Boosted by the addition of three new full-time coaches, the University of the Virgin Islands Athletic Director Wilberto Ramos said Monday he aims to bring more games to UVI and provide more activities for students.
The banquet recognizes student-athletes at the elementary, junior high and high school levels.
The museum will be open to the public Monday, June 19 through Friday, June 23, for three showings daily: 9 – 9:55 a.m., 11:55 a.m. – 12:45 p.m. and 1:45 – 2:45 p.m. Admission is $1.