Beginning May 1, Morris Caribbean Publications will host and manage the USVIHTA consumer and member Web sites as well as its social media presence and targeted digital marketing.
The V.I, Bureau of Internal Revenue informs all timeshare owners and timeshare plan managers that a new environmental/infrastructure impact fee will be imposed in the territory.
The U.S. Small Business Administration (SBA) approved $4.9 million in loans to Virgin Islands small businesses during the first six months of fiscal year 2017.
Innovative and Choice Wireless, the largest telecommunications provider in the U.S. Virgin Islands, is entering a new era with a new brand: Viya.
West Indian Company Ltd. has announced that Clifford F. Graham will assume the position of president and CEO on Monday, May 1.
Carnival Cruise Line has given Cruise Ship Excursions the prestigious "Caribbean's Leading Tour Operator" for demonstrating best ratings, customer service, best performance, and most creative and unique shore excursions.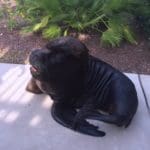 Freddie, a 620 lbs., 6-year-old male, and Rose, a petite 250 lbs., 14-year-old female, traveled on their own private charter plane to St. Thomas.
The U.S. Virgin Islands Economic Development Authority and V.I. Department of Planning and Natural Resources are partnering in an effort to assist local, small manufacturers in securing locations for their business.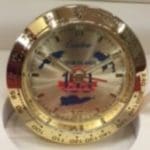 The Virgin Islands Transfer Centennial Commission and Cardow Jewelers have announced the arrival of the limited-edition VI Centennial 2017 timepieces.
American Yacht Harbor and Yacht Haven Grande have partnered with the UVI Cooperative Extension Services Water Ambassadors Program to develop an outdoor, hydrologic, environmental learning center.