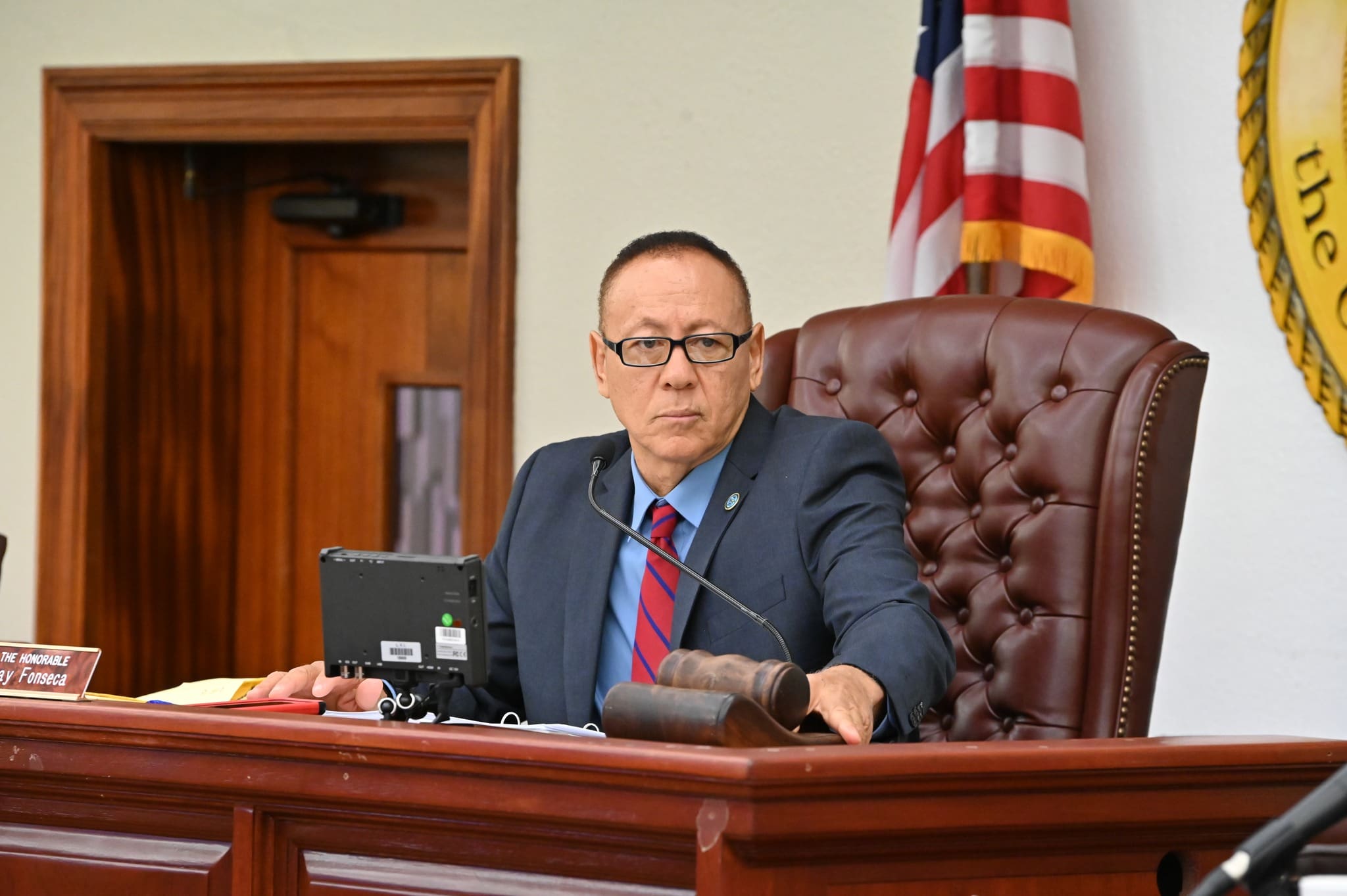 Conflicting legislation on funding concerned legislators during Wednesday's Committee on Health, Hospitals, and Human Services hearing when receiving testimony from the Health Department and the V.I. Board of Nurses.
"The FY 2023 General Fund Budget is $25,781,917 and our total Health Revolving Fund Budget is $3,000,136", said Health Commissioner Justa Encarnacion.
The Office of Federal Grants Management is currently overseeing 65 projects, with 84 single budgets, and 18 since the pandemic. The department has been awarded 34 individual COVID-19 grants. Federal funding awarded to the Department was $87,234,528, according to Encarnacion's testimony.
"As we proceed with our work, we are actively engaging with the Office of Collective Bargaining, PERB [Public Employment Relations Board], Department of Justice, and the respective unions to address all labor relations cases. Currently, there are 12 ongoing labor relations cases as of May 31," said Encarnacion.
Senators voiced concern about the number of labor relations cases; however, Encarnacion said the matters were being worked on.
"Our commitment remains strong as we collaborate with the unions to seek resolutions for these grievances. The documents that reflect the salary increases for the registered nurses have been completed and forwarded to OMB," said Encarnacion. 
While Encarnacion was able to reassure senators, the chairwoman of the Virgin Islands Board of Nurses, Tariicia Penn, shared her concerns regarding current legislation, Bill 34-0133, passed in the 34th Legislature and sponsored by Sens. Donna Frett-Gregory and Kurt Vialet. The bill was to provide an appropriation for operating expenses. 
"This board has a unique mission, which is to improve nursing practice in the territory. Although this bill was created to clarify the operations of the board, inconsistency on the provision on how, where, and when funds are allocated and spent are not inclusive. Currently, the law is outdated and V.I. Code needs to be revisited for amendment making clear the Board's power and duty," said Penn.
Both the Health Department  and the Nurses Board are looking forward to working collaboratively, she said
"This board is looking forward to our meeting with the Department of Health as we continue to regain authority in the lapse of quorum. It is our hope that the difficulties faced by our board and our leadership is not repetitive in nature," said Penn. 
St. Thomas East End Medical Center Corporation, the Office of Collective Bargaining, MASA Global, and Skymed were all in attendance.
Sens. Ray Fonseca, Novelle Francis Jr., Diane Capehart, Donna Frett-Gregory, Kenneth Gittens, Marise C. James, Milton Potter, and Marvin Blyden attended Wednesday's hearing.