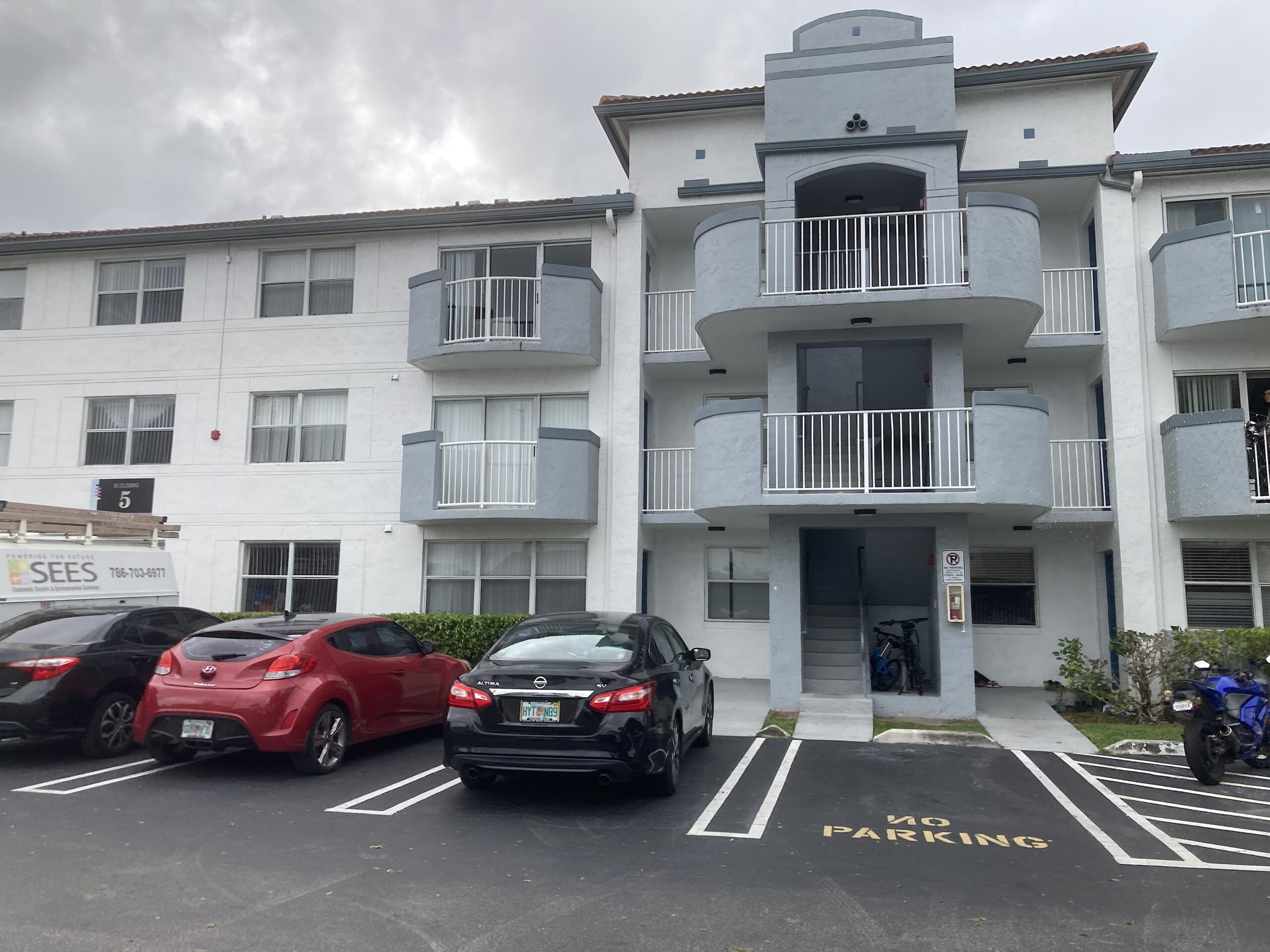 White aluminum gates around the Miami apartment complex where Andrew Fahie was under house arrest were wide open Saturday. On and off rain had chased all but two women and a small child away from the pool area. A man waved hello from his terrace above.
A Southern District of Florida judge had ordered the former British Virgin Islands leader held here, in his daughter's apartment on the other side of the building. Up concrete outdoor stairs that smelled strongly of cats, the Fahies' unit overlooked the parking lot and a dumpster.
No light shone out between the closed vertical blinds. No sounds came from the other side of the blue metal door. No one answered a first series of knocks. No one answered the second. Where was Andrew Fahie?
Fahie, 52, made bail in June 2022 after his April arrest on money laundering and cocaine smuggling charges. Judge Kathleen M. Williams ordered Fahie not to leave his daughter's apartment and wear a GPS ankle monitor. He and his immediate family also had to surrender their passports and promise not to go near airports. Miami International Airport is a less than 20 minute drive away.
A neighbor to the Fahie's two-bedroom, two-bathroom, 824 square-foot flat said they had no knowledge of anyone living there — having not seen or heard activity in the second-floor apartment in recent memory.
Several recent court documents filed in Fahie's case have been sealed by the court. It is possible Fahie and family were moved to another location but neither Fahie's lawyer nor prosecutors would confirm or deny it.
Fahie's attorney, Theresa Van Vliet, said the former BVI premier would probably not answer even if he was there.
"Mr. Fahie would likely not answer any unknown knocks at the door. He will not speak to the press," Van Vliet wrote to the Source in an email.
Prosecutors were equally mum.
"We have nothing to share," wrote Marlene Rodriguez, special counsel to the Southern District of Florida U.S. Attorney's press office.
Fahie and co-defendant Kadeem Maynard, 32, bragged about their criminal connections in more than 8,000 minutes of audio tape evidence, prosecutors allege. Also arrested in April was Maynard's mother, Oleanvine Pickering Maynard, 61, the BVI's now former Ports Authority director. Maynard and Pickering Maynard have remained in police custody.
All three have pleaded not guilty.
The trial has been pushed back to July as attorneys for both sides struggle with the volume of evidence. Fahie's attorney has repeatedly asked for the identity of the informant who made the recordings.