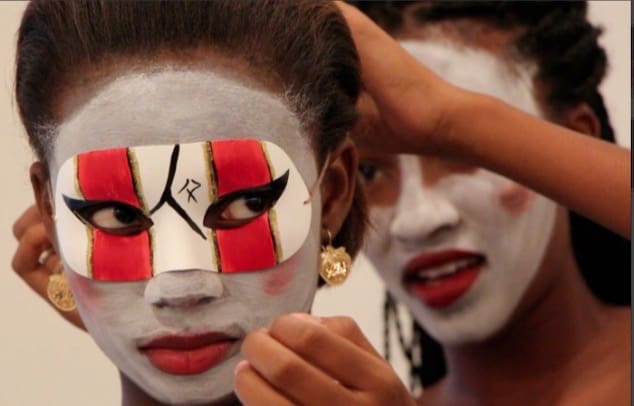 Martin Luther King Day is a day to celebrate the memory of a great man, and for most kids, it's also a day off from school.
But for the 45 fourth-grade students attending schools on St. John, the day is special for another reason: It's also the first day of rehearsals for "Broadway Comes to St. John."
"Broadway" is a two-week intensive program in theater arts sponsored by the St. John School of the Arts.
This year's production, "When I Grow Up," written and directed by Broadway professionals Andrew Hanley and Suzanna Dupree, culminates in two performances on Saturday, January 28.
"The purpose of 'Broadway' is to expose the children to the magic of the arts," said Ronnie Lee, the School of the Arts board member who first launched the program in 2011.
"It gives the children the opportunity to express their thoughts and feelings through song and dance.  This is so important, especially if they're not able to express themselves verbally," he added.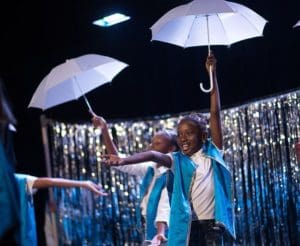 Lee knows the power of the arts to transform a life. He started taking dance classes at the age of 3 ½, made his Broadway debut in 1950 (as the Crown Prince in "The King and I" starring Yul Brenner,) and went on to a long career as an actor and producer.
"The program helps 4th graders build confidence," said Jeune´ Provost,  the award-winning educator who now serves as executive director of the St. John School of the Arts "The next year is a transitional one for them; they're learning about themselves, separating their identities from parents and friends, and it's important to empower them at this point."
In addition to providing children with valuable experience in the arts and teamwork, "Broadway" serves as the primary fundraising event for the School of the Arts.
A limited number of tickets to the 6 p.m. "angel" performance are available for a $250 donation and include a wine-tasting event sponsored by Island Hope Wines and dinner at a fine-dining establishment on St. John.
Restaurants donating meals to the School of the Arts include 1864º, Cruz Bay Landing, Dave and Jerry's Island Steakhouse, Extra Virgin, La Tapa, Lime Inn, Morgan's Mango, Ocean 362, and the Rum Hut.
The evening also includes a raffle with prizes, including a gold and diamond pendant from Bamboo Jewelers, a two-night stay at the Wharfside Village Hotel, and a full-day boat trip for six with  Wharfside Watersports.  Raffle tickets sell for $25 each.
Tickets are also available for a second performance for family and community members held at 8 p.m. for $25.
To purchase tickets or to make a donation, please go to the St. John School of the Arts website or click this direct link: https://www.stjohnschoolofthearts.org/ticketing-events/p/broadway2023.
For further information, call the St. John School of the Arts at 340-779-4322 or email info@stjohnschoolofthearts.org.