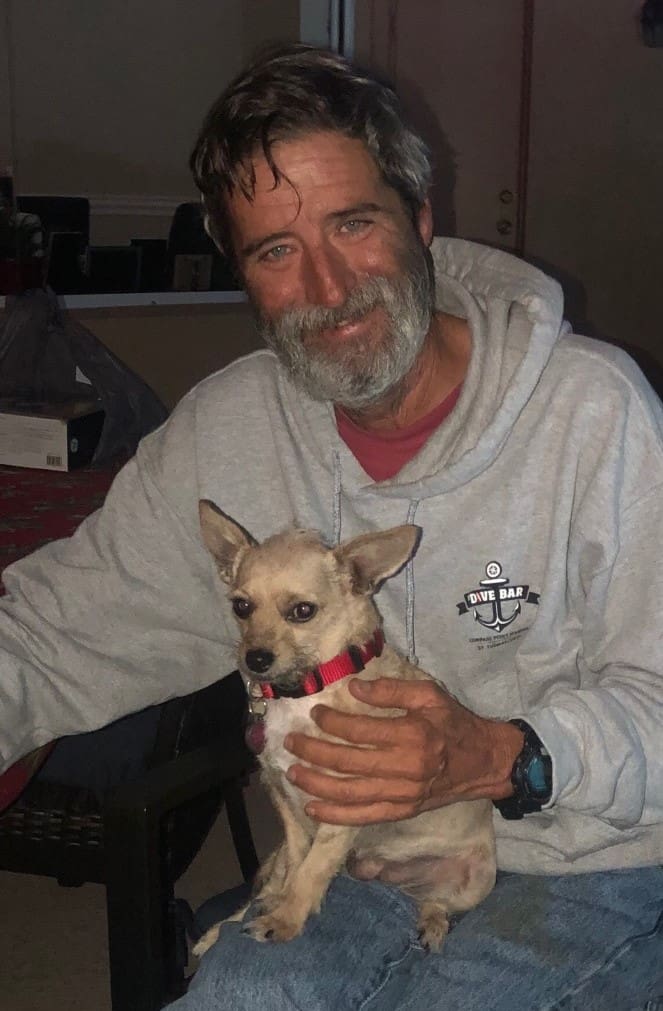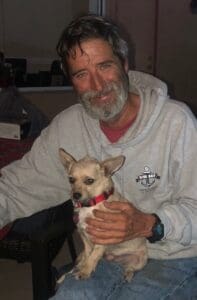 On the afternoon of Dec. 18, Paul O'Donnell died suddenly while doing his favorite Sunday activity — watching Dallas football.  He was 56 years old.
As a military dependent, Paul grew up all over the world. During his middle school years, the O'Donnell family settled in Moore County, where Paul finished school and served the community as an EMT. He later served our country for six years in the United States Air Force under its Medical Division. Paul moved to St. Thomas, USVI, in 1996 and immediately found home.
He worked several years as a scuba diving instructor and an aquarium specialist before transitioning to his life's calling of being a charter yacht captain. He met his life partner and wife, Jody Oles, during his time at Coral World Marine Park, and they built a successful, 17-year business chartering yachts together.
Once retired, Paul spent his days reading and tending his garden. Paul was conventionally unconventional. He was a man of simple tastes, but huge interests. A self-proclaimed "black sheep," music was intrinsic to Paul; he played the guitar and loved to listen to his favorite band, Rush. Paul was captivated by the ocean in all aspects, connected to animals of all kinds, and was a voracious reader. In their 20 years together, Paul and Jody built a beautiful island life together and are cornerstones of the St. Thomas community. Paul was a sweet soul with a great sense of humor, and he will be greatly missed.
Paul was preceded in death by his mother, Joe Anne O'Donnell.
He is survived by his life partner and wife, Jody Oles; father, Philip O'Donnell Jr.; sister, Amy Newton; brother, David O'Donnell; and nephew and nieces: Rhiannon Barnes, Alyssandra Barnes, Adriana Barnes, Abigail Barth, Garret O'Donnell and McKinley Newton.
A memorial will be held in early May with details to follow. His ashes will be spread in St. John, USVI, in front of family and friends. A gathering will be held immediately afterward to celebrate his enormous life with stories and laughter.
Funeral arrangements are under the care of Dan Hurley Home for Funerals and Cremation Centers of St. Thomas, St. John and St. Croix.
For online condolences or to share a special memory, please visit our website at www.hurleydavisfuneralhome.com